When you own a luxury brand, luxury should be communicated across every element of your marketing. The customers will feel it from the moment they hold your business card in their hand, right through to the moment they experience your product. Learn how to create a luxury feel with your business cards in this guide and you'll be one step closer to drawing in the customers you really want…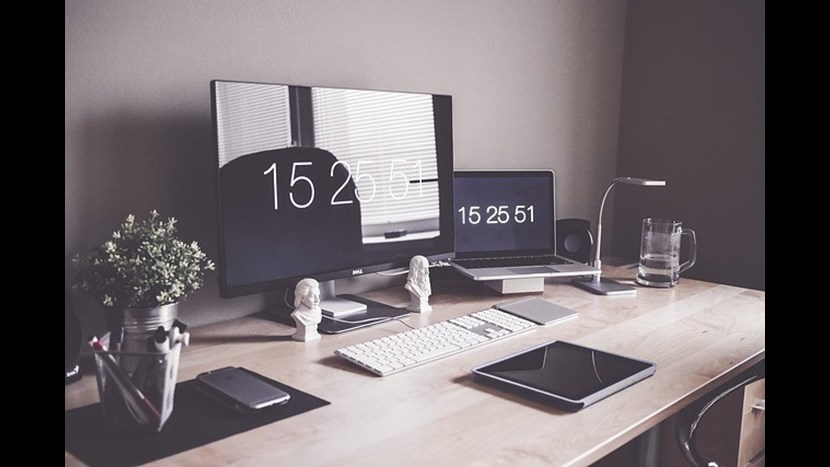 Shape
At instantprint, we offer traditional rectangular business cards along with mini and square cards. The shape you choose will largely depend on the type of business you run as well as your personal taste. Mini business cards are half the height of a standard card, whereas square business cards are 55 x 55mm. Choosing an alternative shape for your business card may be a subtle way to help you stand out from the crowd.
Colour
Colour can communicate a huge amount about a brand without the viewer even realising it. When we are faced with a certain colour palette, we make instantaneous decisions about what is in front of us. Bold, vibrant colours are often used for bold, vibrant brands. Therefore, a luxurious brand should use colours that bring luxury to mind.
When marketing a high-end brand, it is wise to use colour carefully and elect more subtle and neutral tones. Decide how you want your customers to feel when they think of your brand, and select a palette that fits with that mood. To learn more about how to use colour successfully in marketing, you can read more in our Psychology of Colour blog post.
Typography
In our blog post The Psychology of Typography, we discuss the way the typeface you use can affect the way a customer will see your brand. When selecting a font to use for your business card, bear in mind your brand's personality as well as the readability of the text. It would be useless to have a beautiful business card if no-one can read your contact details!
Luxurious brands tend to opt for subtle and elegant fonts. The shape of the lettering suggests the feel of the product – for example, a brand that values tradition may choose a script style font. Whereas a more modern company will select a simpler san-serif lettering such as Helvetica.
Paper
There are many different paper choices out there, but when deigning luxury business cards for a premium brand it is always best to opt for a luxury paper. Choose a paper that is at least 350gsm (our standard is 450gsm) and your card will feel luxurious in the customer's hand. The type of paper you choose will also affect the way your design looks when it is printed – different papers have various levels of absorption so colours may look lighter on a matt paper and darker on a gloss.
The paper you choose can also have a different type of finish. At instantprint we offer three different finishes – matt, gloss and velvet. Matt finish is smooth and silky to the touch and creates a sophisticated feel, whereas Gloss is a high-shine finish which intensifies colour. Velvet finish is an excellent choice for luxury brands as it gives an unrivalled soft-touch and deluxe quality. Again, bear your ideal customer in mind when choosing a finish and consider how the texture of the paper will affect the look and feel of your design.
Embellishment
A subtle embellishment can go a long way to communicating the personality of your brand. Experiment with embossing, foiling and spot UV to give your business card some extra depth and texture. Many brands choose to use embossing for their logo, or highlight certain aspects with a touch of metallic foil. Spot UV gives a selected section of your design a high-gloss shine, making it catch the light. All of these embellishments are great ways to make your card a little bit different without being too garish!
The look and feel of your business card will speak volumes about your brand, so consider the above categories carefully when designing. If in doubt, speak to one of our team or choose one of our pre-designed templates.
Do you have an example of luxurious branding done right? Share with us on Twitter or Facebook!