Our Blog Authors & Contributors
Everyone here at instantprint wants your business to flourish, that's why we all write blogs within our specialities to help you maximise your business potential. Learn more about our team here.
Jennie Talbot
Creative Lead
Hi! I'm Jennie, and I'm the Creative Lead at instantprint. I love using my design knowledge to inspire small businesses to think outside the box when designing their print.
Learn More >
Jessica Lindley
Content Executive
Hi, I'm Jessica and I'm instantprint's Content Executive. I enjoy writing content to help small businesses succeed and inspire them to get creative with their print marketing.
Learn More >
Craig Wassell
Marketing Executive
Hi, I'm Craig, instantprint's Marketing Executive. I have a passion for discovering new and innovative ways small business owners can give their marketing a boost.
Learn More >
Laura Mucklow
Brand Manager
Hi! I'm Laura and I'm instantprint's Brand Manager. I'm dedicated to making it as easy as possible for customers to create amazing print.
Learn More >
Chris Hirst
Studio Artworker
Hi, I'm Chris. I'm one of instantprint's Personal Artworkers. Get in touch after making an order to ask my any artwork questions.
Learn More >
Amy Fairhust
Studio Artworker
I'm Amy, one of the Personal Artworkers at instantprint. I love using my design knowledge to give customers the knowledge they need to create incredible looking print every time.
Learn More >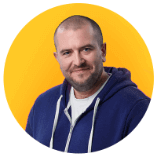 Duncan Tyler
Customer Services Manager
Hi, Duncan here. I'm the Customer Service Manager here at instantprint. I help my team deliver an excellent service to customers.
Learn More >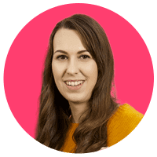 Leanne Bishop
Studio Team Leader
Hi, I'm Leanne and I head up the studio team at instantprint. I help customers understand how to supply their artwork for print.
Learn More >
Want to be Featured on our Blog?
We're constantly inspired by our super talented customers - and because of this, we'd love to share your print designs and tips with the world! Take this quick survey for a chance to featured.
GET INVOLVED
We're Here to Help You
We'd like to think we're your number one fan, which is why we're dedicated to helping you at every step of the journey.
We have real people available to answer any question at any stage of your order, as well as a dedicated team that manually checks every piece of artwork before sending it to print. Check out this video to find out more.