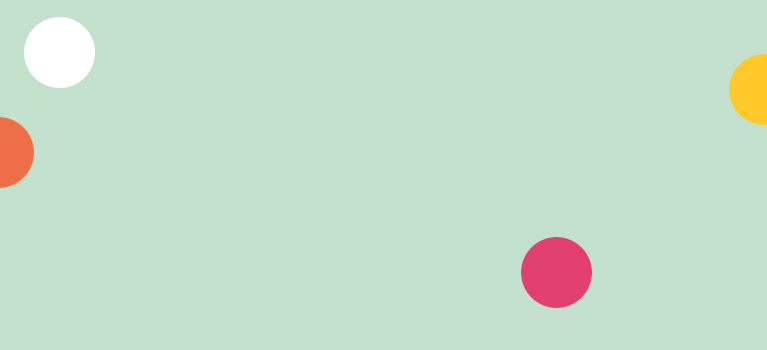 Stickers and Label Printing
Our fast turnaround sticker printing is great for product labels, parcels and stationery, add a stamp of approval with our custom stickers and labels.
Our high-quality stickers, printed in the UK, are available in a range of shapes and sizes, including; circle, square and rectangle options. Add our business stickers to your marketing toolkit to give your branding that extra personalised touch.
Shop by Stickers & Labels Type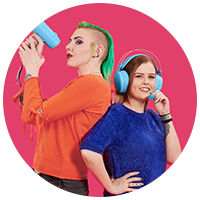 UK Top 50 Company for Customer Service 2018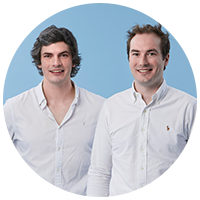 We get what it's like to be a small business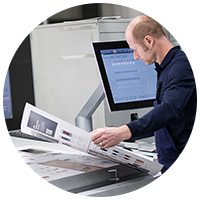 Quality paper, sustainably sourced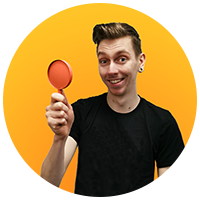 We check every piece of artwork that goes to print
Using Stickers to Help Charity Candy Flourish
Meet Kamran Zaman: Founder of Charity Candy
In 2015 we launched a search to find Britain's most inspirational small business owner. Our search brought us to sweet lover Kamran Zaman.
Kamran spotted an opportunity to sell Halal sweet boxes for charity in his community and Charity Candy was born. The business sells sweets at a whole host of shops, offices and events. Kamran was awarded £1500 for winning along with a selection of printed stickers and other products like our business cards, flyers and posters.
How to Make Your Own Stickers
Pick a Size
We offer a huge range of sizes for multiple uses. Here's a quick rundown of our shapes and sizes and how to best use them:
Small circle, square and rectangle – best used as logo or picture stickers as text can be illegible; use them for sealing envelopes or quick and affordable branding
Medium circle, square and rectangle – ideal for sales stickers and event handouts, they benefit from minimal text on the design
Large circle and rectangle – these make great branded laptop stickers and are large enough to have legible text
Extra large rectangle – the perfect size for bottle labels or address labels
Set Up Artwork
If you want to create a circle sticker design, you don't actually need to set your artwork up as a circle! Set them up as a square and that'll act as your bleed area.
For example, you'd set 37mm circle sticker artwork up as a 43mm square, with the design within a 31mm area in the centre.
If you want to add a border to your design, make sure it's at least 3mm thick.
Wish there was an easier way?
Wish granted. Click on the sticker you want on this page and download a free blank template on the next page!
We've also got loads of pre-designed sticker and label templates that you can customise for free. Check out our full range here.
Upload Your Sticker or Label Design
All that's left to do is send your artwork to us! Simply add your chosen size and quantity to your basket and you'll be prompted to upload your design. Or, you can carry on shopping and upload your artwork in your basket.
How Do My Stickers Arrive?
We'll send your stickers and labels on A4 sheets of adhesive stock. You'll then be able to peel them off to use straightaway or cut them out for easy distribution.
How Sticky Are They?
The lifespan of our stickers depends on what surface you're sticking them on. Solid surfaces like glass bottles are great, as are plastic and paper bags. They also work great on paper surfaces, like envelopes as seals.
They work best on dry surfaces, so we recommend using them indoors only.
They have a temporary lifespan on clothing. This makes them ideal for short term use, like name or sale stickers. For more permanent clothing labels, check out our swing tags here.
How to Remove Sticker Residue
When you've been using a sticker for a long time, it can leave a sticky residue on the surface of whatever it is you've stuck it on.
Although it can be tempting to scratch it off with something sharp, this can cause damage to the surface. To safely remove the residue, we recommend applying an acetone-based nail polish remover to a slightly damp cloth to gently roll the residue off. Use hot soapy water for any remaining residue.
How to Remove Stickers from Cars
We don't recommend applying your personalised stickers and labels to cars. But if you want to brand your vehicle, magnetic signs are a fantastic option. And the best bit? They're easy (and mess-free) to remove!
When Can I Expect My Order?
Please allow two working business days for sticker delivery. To find out more about our UK delivery service, check out our delivery timetable here.
Your artwork will be printed on A4 label sheets on an adhesive silk paper.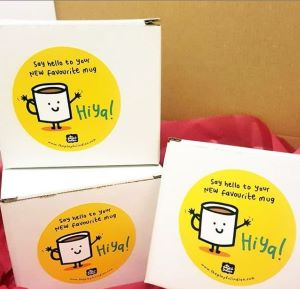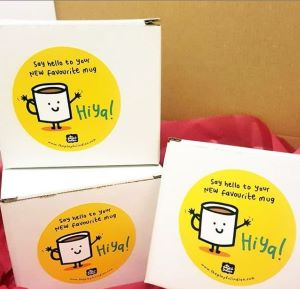 I Love Using Stickers for Packaging
"I'm so in love with my stickers from instantprint. They're super amazing quality, ordering was so easy and customer service is fab. The colours definitely make my packaging stand out and pop and I'd recommend them highly" - Dina, Owner of The Playful Indian
Makes Branding Jars So Easy
"I'm really pleased with these amazing stickers from instantprint. Perfect for branding my cake boxes and jars and adding a personal touch to postal orders. My go-to for getting my business out there!" - Khadija, Owner of Dream-o-Licious Treats