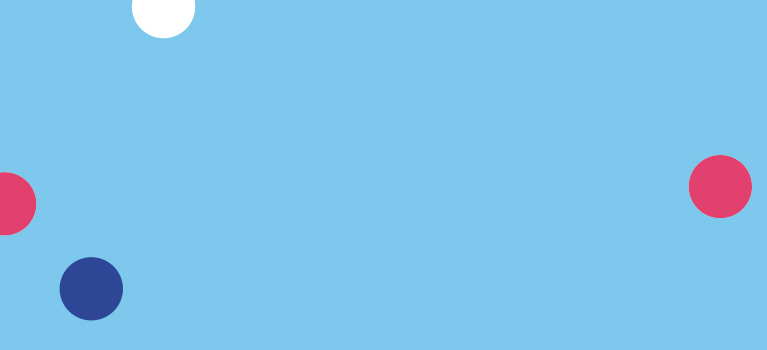 Foil Printing Services
For luxury print, look no further than our gold, silver, copper, red and green foil printing range. Perfect for adding a metallic finish to select parts of your design for an eye-catching and memorable finish. Available on our most popular print options including premium business cards, flyers and booklets. 
We cure your metallic foiling on top of a layer of spot UV gloss, making for a smooth, high-precision finish. Our hot foil stamping services offer undeniably the best way to create one-of-a-kind print that makes your business look incredible. 
Flyer Foil Printing
Booklet Foil Printing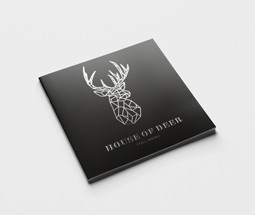 148mm x 148mm
Square booklet covers look great with foiling!
Choose silver or gold against a soft matt finish
Delivered in two working days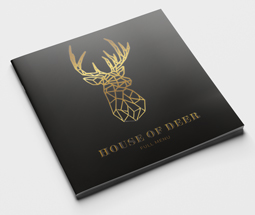 210mm x 210mm
Add foiling to the cover
Hot foil applied to soft matt lamination
Delivered in three working days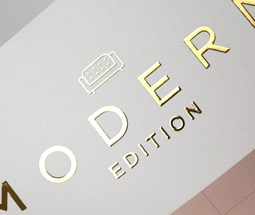 210mm x 297mm
Add foiling to your booklet cover
Applied on top of a matt lamination
Delivered in two working days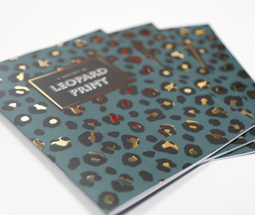 148mm x 210mm
Foiling available on booklet cover
Thick cover with matt lamination
Delivered in two working days

Not Sure How to Set Up Foil on Your Design?
We can help you setup your artwork if you want to add Foiling through our
free personal artworker service
Find Out More
Foil Printing Collection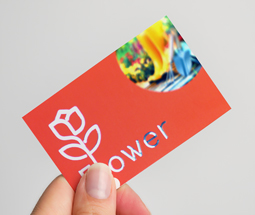 85mm x 55mm
Thick 450gsm silk stock
Soft-touch matt lamination
Available in gold, silver, copper, red and green foil
Delivered in two working days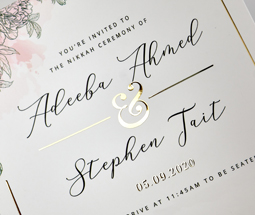 Ideal for weddings and party invites
Shiny gold and silver, or fun green, red and copper
Envelopes included with every order
Delivered in two working days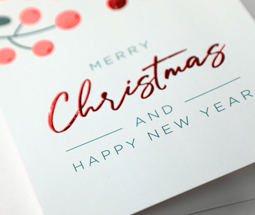 Pick from a range of popular sizes
Choose from red, green, gold, silver and copper foil
Choose from 3 types of envelopes, including red
Perfect for a festive touch!
Delivered in two working days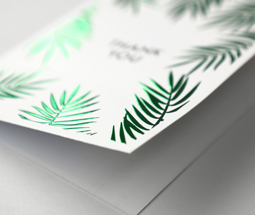 A range of sizes to choose from
5 foiling colours – customise your cards!
Add a premium touch
Classic, premium and red envelopes available
Delivered in two working days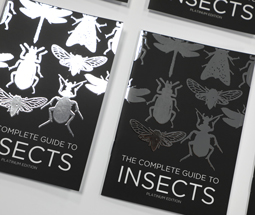 105mm x 148mm
Add foiling to your book cover
Printed against soft matt lamination
Delivered in two working days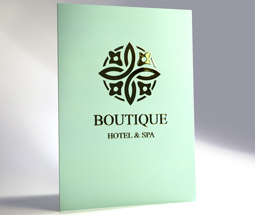 Available in A4 & A5 sizes
Printed on thick 350gsm silk
Add foiling to the front or back cover – or both!
Delivered in four working days
Our Customer Reviews
Why Choose instantprint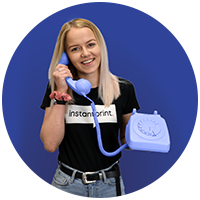 Friendly print experts on hand to help you at every step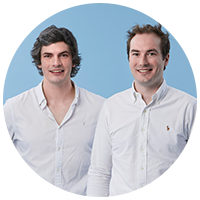 Everything you need to get your business running safely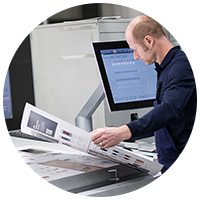 Quality paper, sustainably sourced from our carefully chosen suppliers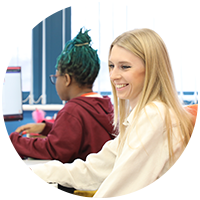 We check every piece of artwork that goes to print
How Does the Foiling Process Work?
After we've printed your artwork, we'll apply a layer of spot gloss to the area of your design you want the foiling to be. This is a slightly raised gloss that the foil sticks to.
A foil sheet is then applied to this area and cured under UV light. The curing process essentially sticks the foil to the areas of your design where gloss has been applied.
Can I Add Foiling to Both Sides of My Print?
Yes! Foiling can be added to one of both sides of your design, meaning double sided business cards and flyers can have foil applied to both sides. For presentation folders and booklets, you can apply foiling to the front and back cover.
Why is Foiling Only Available with Matt Lamination?
Foiling is available on matt laminated stocks because this gives the best contrast in textures.
How Do I Set My Foiling Artwork Up for Print??
Creating a foiling design requires a little more work than normal artwork because you'll need to create multiple files. Here's the simplest way to do this.
Create your artwork as normal and save it as a PDF. Then, delete any elements you don't want to have foiling on. You'll need to delete the background or set it to transparent so your entire design isn't covered in foil.
If you want any other foiling elements that aren't part of your original artwork – like a background pattern or border, add these now.
Then change all these elements to a bright colour, like orange, so our team knows which areas to apply foiling to.
Save with the same name as your original file, but with _Foiling at the end, e.g. Business-Card_Foiling.
For more advice, and to see some examples of what your foiling artwork might look like, check out our Foiling Guide here.
What Are the Best Ways to Use Foiling?
The beauty of custom foiling printing is you get to choose exactly where you want your gold or silver foil to go! If you're not sure, or want some more ideas, here are some examples of ways you can enhance your design with a foil finish.
Foil logo – adding foiling to your logo is probably one of the most common ways foiling is used. Why? Because it looks fantastic! And it's pretty easy to do. If you want foiling added to your logo, our team can do this for you – just get in touch with us here!
Foil border – Although we don't recommend using foil all the way up to the edge of your print, adding a border 3mm away from the outside edges is a great way to frame your design, and add a minimalist (yet classy) gold or silver accent.
Repeated background pattern – from flecks to spots and stripes, using foiling to create a pattern is never a bad choice!
Foil icons – if you include social media icons and a telephone icon, add gold or silver foiling and your all-important contact details will be impossible to ignore.
%MCEPASTEBIN%