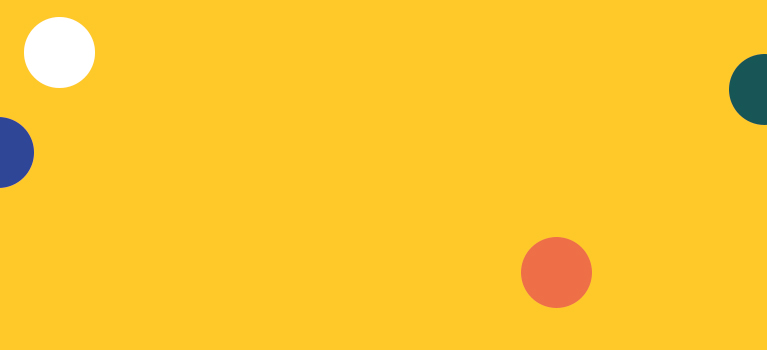 Correx® by Corplex Signs & Boards Printing
Come rain or shine, ensure your messaging is seen in all weathers with our impressive range of Correx® by Corplex signs. No matter what you're wanting to advertise, whether it's your store re-opening, brand new socially distant services or hand hygiene tips, these impressive signs that are expertly printed on recyclable white fluted Correx® by Corplex are sure to grab the attention of everyone who passes.
Need to attached your new Correx® by Corplex board to a post? You can print on both sides of your sign to help attract even more people. Hanging your advertisement on the front of your store to entice customers in? Our single sided Correx® by Corplex boards are sure to suit you and your needs. No matter if you're artwork details health and safety information for your store opening or is a simple sale promotion, you'll find exactly what you're looking for here at instantprint.
Shop by Correx® by Corplex Signs Type
Our Signage Customer Reviews
Why Choose instantprint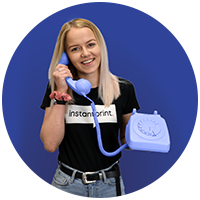 Friendly print experts on hand to help you at every step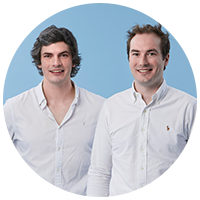 Everything you need to get your business running safely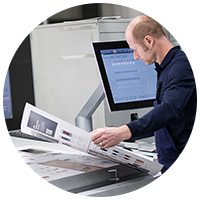 Quality paper, sustainably sourced from our carefully chosen suppliers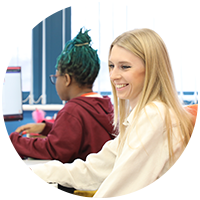 We check every piece of artwork that goes to print
How to Design Amazing Print
Want to create amazing marketing materials? Check out our how to video for designing your flyer. With tips like using a larger font for important text or how much space to add between your text, you're sure to learn a few things to make your work stand out.
Even if you're on a tight budget with no graphic design experience, our free online design tool means you have everything you need to create professional print at your fingertips! Start from a blank canvas or choose from thousands of free customisable design templates – it's entirely up to you. From bright and fun to sleek and professional, there's a style to suit every business. Check out our blog for more design tips!
What is correx?
Correx is a fluted plastic board which is made from corrugated polypropylene. It's rigid, colourfast, waterproof and weatherproof, which makes it perfect for outdoor advertising and signage. Correx is also incredibly lightweight and around 3mm thick*, meaning it's easy to transport and install at your chosen location.
*Thickness varies depending on chosen size
How to design a correx board
Whether you're designing your new signage yourself or are enlisting the help of your experienced in-house creative team, designing a correx board is simple. Depending on the size which you are choosing, each will be set up slightly differently. For example the finished size of an A3 correx sign is 297mm x 420mm (or 303mm x 426mm with your 3mm bleed) and the size of an A0 sign is 841mm x 1189mm (or 847mm x 1195mm to the bleed). No matter how big you're finished correx board will be, you will need to ensure your colour mode is set to CMYK and you must ensure you use high resolution images only (at least 300dpi). Anything lower will affect the finished look of the correx printing.
When designing your board you will also have to ensure you flatten your fonts, as we may not have the specific ones you have used in your design. You can be as creative or as clean and simple as you'd like.
What if I don't have a correx board design?
No correx board design yet? No problem! We have a wealth of pre-designed templates readily available for you to use in our template library, as well as blank canvases if you already have a design in mind. No matter if you're looking to create a new health and safety sign for your warehouse or want to get the word out about your annual summer party, we have a template for every need.
We also offer a full print design service with our in house graphic designers. Simply click 'yes' when asked if you would like us to 'design this for you' and you can add the service to the basket. One of our designers will be in touch as soon as the order has been placed to discuss your brief. If you prefer a more personal approach you can always chat with your designer in person via our video consultancy service. Simply click here to book a slot through our online chat team.
What size of correx board should I choose?
Your signage needs will determine the size of correx board you should choose. For example if you are an estate agents who needs to advertise properties for sale, under offer or sold subject to collection, A3 correx signs will work best for your business.
Needing to direct traffic at your concert or outdoor event? Our A2 correx signs are ideal for this. Perhaps your warehouse or industrial unit needs new health and safety posters? Ensure they can withstand anything by purchasing some of our A1 correx signs; ideal for ensuring everyone can see all the important information.
Want to really get your message seen? Our A0 correx boards are the largest we provide and make perfect temporary signage, suitable for both indoors and out. No matter what your signage needs are, we have a size for everyone.
How do I upload my correx board design?
When you add your desired corrugated plastic signs to your basket, you'll be prompted to upload your artwork. Alternatively, if you're on the hunt for more printed marketing materials and want to continue shopping, you can upload your artwork to your basket at a later time.
How long will it take for my correx printing to be delivered?
Correx plastic sign orders that are approved by 6.30pm, will be dispatched for delivery the next working day. Delivery takes a further working day. For example, if your order if approved by 6.30pm on a Monday, we'd dispatch your order on Tuesday and it will be delivered on Wednesday.