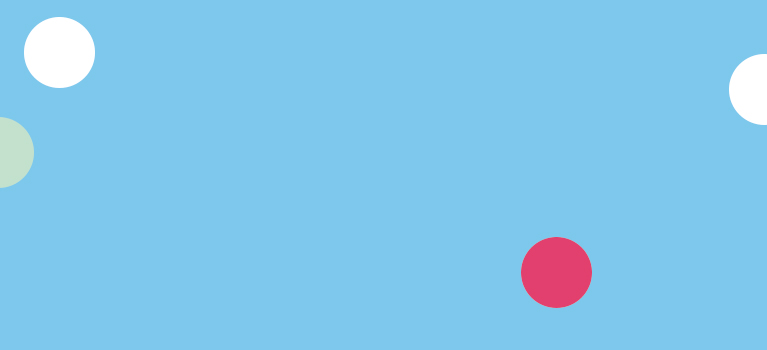 Business Cards Printing
The right business cards can make a long-lasting and positive impression and can often be the starting point for a fruitful company or customer relationship. They're also a fantastic tool for re-launching your freelance business. Whether you leave them with customers or post them in packaging to encourage repeat business, we've made it simple with our range of incomparable stocks, unique sizes, stunning finishes and – to top it off – free templates for your custom business cards.
Combine our 450gsm silk premium business cards with matt lamination for a standout and popular choice or go for a square option for something different and creative. No matter if you're looking for professional business cards using our templates or have chosen to design your own business cards, our quick and easy process means you can promote your company in no time.
Shop By Business Card Size
The classic business card size
85mm x 55mm
Size of a credit card
Choose from 3 laminations
450gsm or 350gsm
Suitable for every business
Measures 85mm x 25mm
Half the height of a standard business card
Heavyweight 450gsm silk
Available with Gloss, Matt & Velvet lamination
Great for quirky brands
Measures 55mm x 55mm
Heavyweight 450gsm
Available with Gloss, Matt & Velvet lamination
Silk finish
Great for business cards or product tags
Printed on midweight 350gsm
Available with a silk finish or classic uncoated
Two different folds
Perfect for loyalty and appointment cards
Shop By Card Stock
Lamination available
Spot UV available
The cards our team use!
Receive your business cards in 2 days
Same day available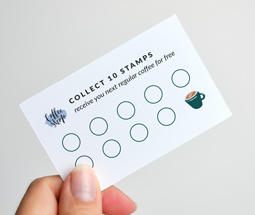 Can be written and stamped on.
350gsm Uncoated Stock
Traditional, classic paper
Our standard business card size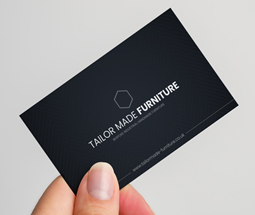 Medium-weight silk stock
Rounded corners available
Our cheapest business card
Standard business card size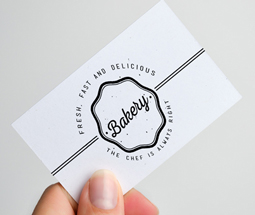 Manufactured using 100% de-inked recycled fibre
Bright white, smooth, even surface
Chlorine free business card
350gsm uncoated stock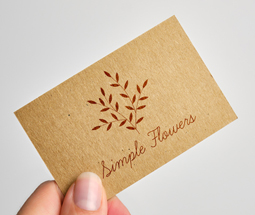 Handcrafted, rustic feel.
280gsm Recycled Eco Kraft board
Earthy-brown colour
Perfect for environmentally friendly businesses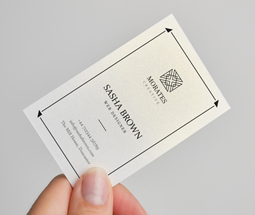 Shimmery 300gsm Gold Dust stock
Standard size
Shiny, metallic business card look
Great for fashion and beauty businesses
Shop By Finish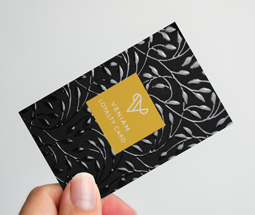 Create a raised, glossy finish
Enhance your memorable details
Printed on 450gsm Silk
Standard business card size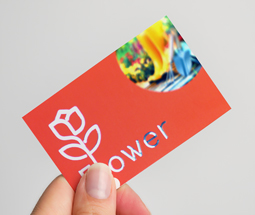 Choose from gold, silver, copper red & green foil
Add a shiny, metallic accent to your design
Our personal artworkers can foil your logo for free
Available on matt laminated cards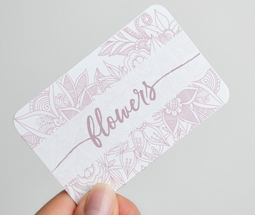 Smooth rounded corners
Perfect for fun, quirky businesses.
Our standard business card height and width
Available on 450gsm or 350gsm Silk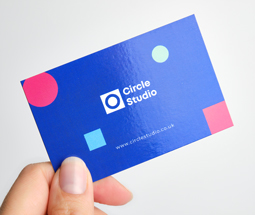 Eliminates up to 99% of bacteria
Perfect for COVID-19 networking
Wipeable lamination
Available on 450gsm silk
Shop Accessories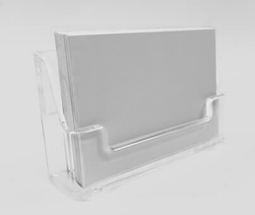 92mm wide x 15mm deep
Holds up to 27 business cards at a time
Ideal for desks and counters
Sleek, clear styrene material
Delivered in two working days
90mm x 60mm x 10mm
Holds 7 premium cards at a time
Pocket business card holders for convenient networking
Brushed aluminium finish
Delivered in two working days
Business Card Customer Reviews
Why Choose instantprint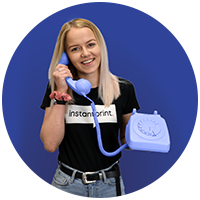 Friendly print experts on hand to help you at every step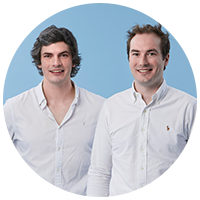 Everything you need to get your business running safely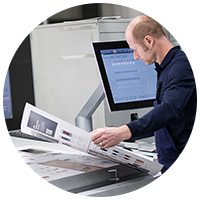 Quality paper, sustainably sourced from our carefully chosen suppliers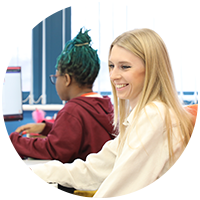 We check every piece of artwork that goes to print
The Future of Business Cards
As consumers, we're excited by pioneering technologies which make our day-to-day lives easier and more connected with the world around us. With digital technologies advancing and becoming such an integral part of our daily lives, how will traditional print be incorporated in the future?

Here at instantprint we have explored the possibilities of integrating GPS, holographic, push notification, interactive paper and telehealth technologies with business cards to create some interesting concepts for the future.
Our Inspirational Blogs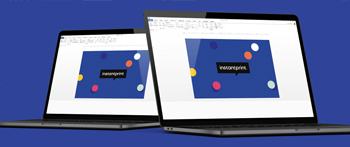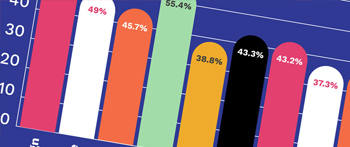 How Are Business Cards Made
At instantprint, we leave no stone unturned in the business card printing process, before the end product arrives on your desk looking fresh and shiny, ready for you to begin networking.
·  Once your artwork is with us, our Studio team look over it against our 10-point check system
·  Once it's print ready, your artwork heads to our dedicated business card printing production cell
·  Your new business cards are printed on our state-of-the-art Fujifilm Jetpress
The innovative Jetpress machine works with next-generation print technology, giving your finished product the ultimate image resolution and clarity. Resolution reaches up to an impressive 1,200 x 1,200 dpi.
What Size Are Business Cards?
Here's a rundown of the business card sizes we have at instantprint:
·  Standard – 85mm x 55mm
·  Square – 55mm x 55mm
·  Mini – 85mm x 25mm
·  Folded – 110mm x 85mm or 170mm x 55mm
Don't forget that business card dimensions may also include a bleed area which you'll need to take into account when designing your artwork.
What If I Don't Have a Business Card Design?
Whether you're a florist looking for something bright and colourful, a corporate company looking for a sleek and sophisticated design or a furniture showroom searching for something chic and minimalistic, you're sure to find the ideal template you're looking for in our library.
We also offer a full print design service with our in-house graphic designers. Simply click 'yes' when asked if you would like us to 'design this for you' and you can add the service to the basket. One of our designers will be in touch as soon as the order has been placed to discuss your brief.
If you prefer a more personal approach, you can always chat with your designer in person via our video consultancy service. Simply book a slot through our Live Chat team.

What Business Card Finishes Do You Have?
Whether you prefer a matt, gloss or even a velvet finish to your business card, we have them all here. You can also add a gold or silver foil printing layer to your card to give it a classy and elegant finish.
Adding Spot UV and Foiling to Your Business Cards
Spot UV Guide
Spot UV allows you to add ultra high gloss to specific areas of your design, like your logo, giving your business cards a premium look and feel, and allowing you to get more creative with your design. We use spot UV on the colourful spots on our business card as well as our logo to really show it off!
If you'd like to add this effect for your own business card design, it's very simple to do! Just follow our step-by-step guide here.
Free Spot UV Templates
Alternatively, you can use our free spot UV business card templates. Simply download the pattern you want to apply to your business card design and upload it, along with your design, at the basket. You can find all of our spot UV templates, and more info on how to use them, here.
Foiling Guide
The foiling finishing technique allows you to add gold, silver, copper, green or red metallic foil to specific areas of your business card, like your logo. Here's an easy guide for setting up foiling business card artwork.
We Can Do it for You!
If you're still stuck when it comes to spot UV and foiling, fear not! Our friendly Personal Artworkers are more than happy to add these finishes to your logo for free. Find out more and how to get in touch here.
How Do I Send My Design Off for Business Card Printing?
It's quick and easy to send your masterpiece to us for printing.
·       Select your delivery option and product, then add to basket
·       Select how you want to supply your artwork
It really is as simple as that!
How Fast is Delivery?
We know that spreading the word about your company and building your network in a professional way is crucial for your business. That's why we offer a fast turnaround online printing service and next-day business cards with express delivery at a flat rate of £4.99 per order.
Once the business card printing process is complete and your cards are boxed up, they're shipped to you using one of our couriers - Royal Mail for orders of 100 or 250 business cards, or DPD for orders of 500 or more.
Spending over £75 on your new business cards? Then you'll qualify for free delivery when you order business cards online.
Which Business Cards are Best for My Business?
With so many options to choose from, it can be hard to know which is best for you!
·       Premium business cards – they're great if you're looking for high-quality, luxury business cards to impress your new client
·       Economy business cards – if you're just getting started, these are the perfect cost-effective solution without compromising on the quality
·       Folded business cards – looking for an appointment or loyalty stamp card? Then our folded option is for you
Why Should I Print Business Cards For My Business?
Have you ever met someone in a coffee shop or a networking event that you think your business is able to help? Handing that person your card is a slick and professional way of introducing your business to that potential customer or partner. Create the ultimate first impression and ensure your business is the first one they think about when they need your service or products. Even our cheap business cards are everyone else's standard quality.
What Can Business Cards Be Used For?
When you create business cards that are personal to you and your company offerings, they can help you connect with a broad spectrum of people right across the UK and further. Use this marketing tool to professionally communicate contact information and a synopsis of your services or products. As a standard business card size of 85mm x 55mm, they're extremely handy and will fit perfectly into your new contact's wallet or phone case.
What Should I Do With My Old Business Cards?
If the information is generally correct, keep them as backups! You can easily cross out any out-of-date info and handwrite in new text. If they're mostly inaccurate now, we'd recommend recycling them.
How Can I Store And Organise My New Business Cards?
Easy! Whether you'd like a holder for your desk, one to carry around with you or both, you can find business card holders here at instantprint.