Have you ever wondered what makes the perfect business card? From the colour choices and the option of double or single sided, to the shape and overall finish – we thought we'd delve into this question a little deeper here at instantprint to help you create the ultimate business card design for your business.
We surveyed 2,000 UK adults working in different industries and found that more than a third (40%) had a negative perception of a business or company, because of the quality and design of their business card alone! Could the reason you're not nailing those client meetings be down to your stationery?
What We Did – Biometrics Testing
Using specialist equipment from GazePoint, we examined the reactions to different models of business cards in different industries. We tested initial reactions, eye tracking and heart rate to find out what attracted those taking part to different business cards.
We set up an eye tracking camera, biometrics dial and heart rate monitor to a PC, then set up testing using 7 business card design variations per 10 industries (70 in total). The eye tracking allowed us to see what grabbed the attention of our test subjects first, their overall eye movement and what they thought on first glance, indicated using the dial.
Each person had to sit directly in front of the GP3 eye tracking camera, allowing it to focus on the user's pupils using infrared – they were then asked to place their index finger into the heart rate monitor and place their other hand on the 0-100% dial, rating how they felt about each design.
Once calibration was complete - an important part of the process to ensure the tests are fair - tests then took around 5 minutes per person and finally, the results data and eye/heat tracking map footage was exported.
What Were Our Findings?
From the collated data, we found there was a range of all elements of a business card that people responded well to. But what industry preferred bright colours over monotones? And where did people prefer the cards' logo placements?


(Watch our research team in action!)
Bakers and chefs – perhaps unsurprisingly, our bakers and chefs, who often have creative roles in their establishments, responded better to colourful and bright colour schemes. They also reacted more positively to having a company logo either left or centralised – which gives you more room to do what you'd like when designing your artwork.
Designers – this one may shock you! Those in the design profession much preferred neutral or primary tones when it came to colour palettes and would much rather a business card's logo was either placed to the right or the left. None of the designers reacted favourably to centralised logos. They also thought the company info should be right or left-aligned on the opposite side to the logo and that the fonts should be simple and evenly spaced. No crazy and fancy artwork for the designers then!
Estate agents – the estate agents reacted much better to big bold colours and prominent logos. They really didn't react well to neutral tones and a must for them was to have the contact details prominent; front and centre as well as being bigger than the logo itself.
Personal trainers – the personal trainers tested wanted no messing about (much like how we imagine they train their clients!). They preferred their business cards to be simple and to the point, bright and bold or monotone, with a big logo front and centre. Ultimately your logo is your brand as a trainer and that's certainly how they seemed to want their business cards to look too.
Marketing agencies – unsurprisingly our agencies reacted well to simple and stylish cards with neutral and pastel colour schemes. Much like the designers, they were looking for the logos to be placed on the left or right, with the contact information on the opposite side.
Photographers – slightly different to the rest, the photographers we tested liked both neutral and big colours. A bold logo with simple, italic fonts works best for them, and they're completely flexible when it comes to the positioning of contact details.
Sales – those in sales like to keep it simple. With either the logo on the right and details on the left, or vice versa. Like designers, salespeople also showed no reaction to centralised logos. Staying with the simple theme, they also reacted much better to a more neutral colour scheme.
Hairdressers and barbers – they're often pretty stylish themselves, so there's no wonder our hairdressers and barbers loved both the monotone and bold colour schemes. They also were more taken with a large logo placed either centrally or to the right.
Taxi drivers – reacting much better to monotone and bold colour schemes, our taxi drivers reacted well to contact information being placed on the left of the card, with the font being more modern and eye-catching.
Tradespeople – just like personal trainers, their logo and brand are what sets them apart, so it's no surprise that our tradespeople prefer their logos fairly large and bold, placed either centrally or to the left. They also reacted much better to a monotone and bold colour scheme.
For the experiment, we also surveyed a further 2,000 UK adults who fell into sectors such as – law, accounting, education, retail, hospitality, health & social care, construction, public sector and more.


What We Can Take from Our Findings

With a wealth of data collected, one of the commonalities was with the colouring of business cards. From our tests, we found that yellow or white are the most attractive colour schemes when it comes to the background colour.
According to instantprint 's Head of Creative Jennie, each colour comes with a wealth of different meanings that you may have to factor into your next business card design. For example, white represents pureness, innocence and precision – so, if your brand's personality doesn't reflect these notions, it's probably best not to use white in your design.
Yellow, another one of the most popular colours from our test, represents optimism and cheerfulness, and is often a free-spirited and happy colour. Yellow is also the most visible colour from a distance which is why it's used in a lot of street signage. It can also be associated with mental clarity and intellect – ideal if you're a law firm or education provider.
If you're wanting to evoke a sense of prestige and wealth, green is the perfect colour for this. Think deep, darker, richer greens to reflect this sense of wealth and stability. Or, on the other hand, if you're looking to use green in your design for your eco-friendly or sustainable business, lighter, brighter greens indicate a sense of nature, growth and vitality.
Want to opt for a universally preferred colour? Blue should be your go-to. As versatile as they come, blue conveys a sense of reliability, trustworthiness and communication. It's also often used by businesses wanting to boast calming and harmonious qualities, for example if you're a yoga studio or perhaps offer therapy services.
Our Key Takeaways from the Scientific Research

According to nearly half of Brits (45%), traditional layouts and an accurate representation of what a business does are the most popular aspects of a business card design – while a creative and unique design was only favoured by a mere 23%! A no-frills approach to your next artwork may be what sets you aside from your competitors as almost a third of Brits preferred companies to keep it simple with only the necessary information printed.
Perhaps unsurprisingly, those working within the design sector are the most likely to have their thoughts on a company altered thanks to the design or quality of their business cards, with 6 out of 10 employees within the industry agreeing. On the other hand, if you're targeting those working in public sector roles, you may have a lot more flexibility with what you do, as this group were the least impacted by these issues; over a staggering 80% said they'd never been affected by a business card's design!
If you are targeting designers, and even those within the construction, finance and law sectors, these industries much prefer the simple approach when it comes to a business card design. Opt for a no-frills design or something which has a fairly traditional style and layout, and you'll never go wrong!
However, if you're networking and meeting up with clients in retail, media or communications, think the opposite. These industries love a quirky design and bold colourings.
So, with so much to consider when it comes to your design, where will you start? If you're struggling to get your ideas down onto paper, why not check out some of the templates we have available in our template library? Alternatively, our expert team are always on hand to help.


Top 3 Designs by Industry According to Scientific Research
Below are the top 3 highest ranking designs by industry. The business cards are laid out in ascending order according to their rank.
Top 3 Bakery Business Cards Designs
1)
2)
3)
Top 3 Graphic Designer Business Cards Designs
1)
2)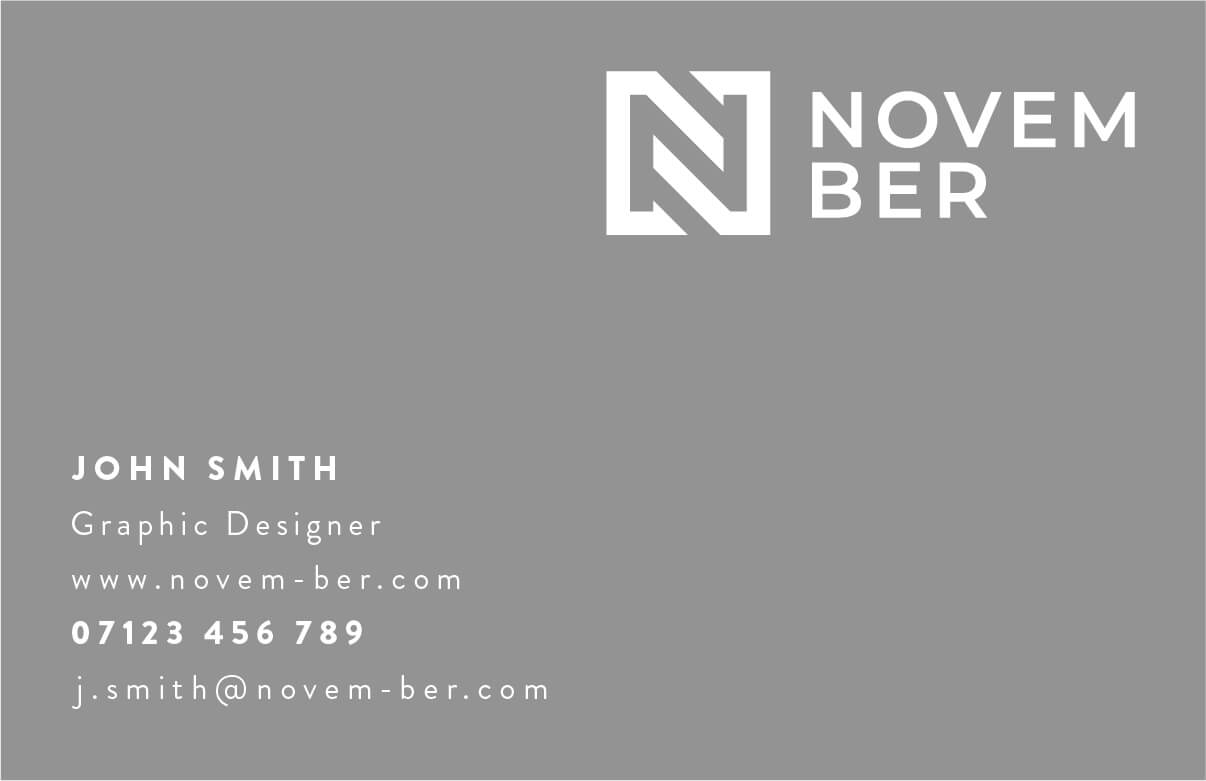 3)
Top 3 Estate Agent Business Card Designs
1)
2)
3)
Top 3 Gym Business Card Designs
1)
2)
3)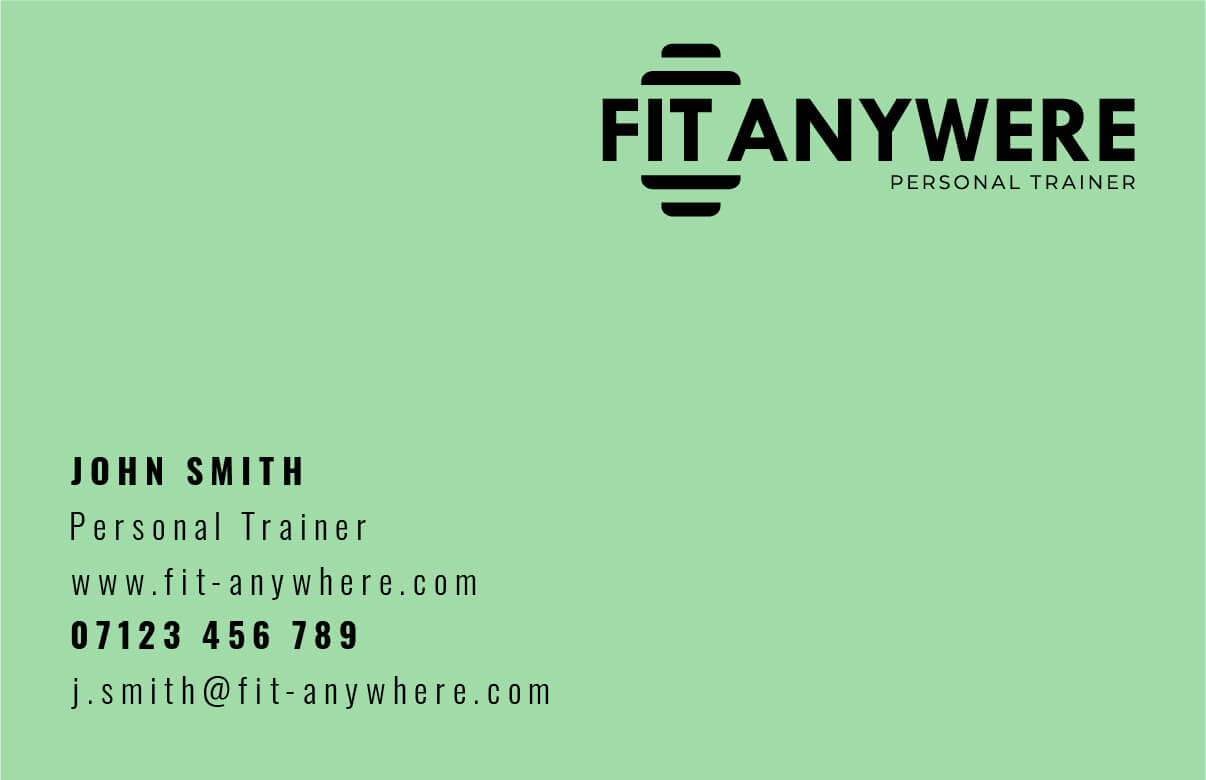 Top 3 Marketing Professional Business Card Designs
1)
2)
3)
Top 3 Photographer Business Card Designs
1)
2)
3)
Top 3 Sales Business Card Designs
1)
2)
3)