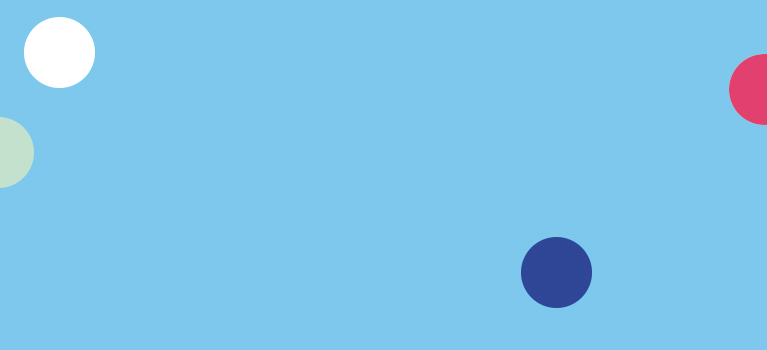 2020 Custom Calendar Printing
Always be seen with one of our custom calendars! Whether you want to have wall calendars hung in your office or a compact desk calendar to help remember your deadlines, we have a solution for you.
All of our calendars come wire bound with a silver wire for a sleek and professional finish and can be printed on a choice of a 150gsm or 250gsm silk stock to suit any budget. 
Our desk calendars are available in two sizes - A5 or DL and come with a sturdy 450gsm strut so they will always stand tall. Our wall calendars are available in 4 sizes from the impressive A3 to the compact A5 and are finished with a hook so you can get them hung up straight away.
Shop by Calendars Type
Two sizes and stocks to choose from
Bound with a silver wire
Monthly calendar printing for organisation
Keep them on your desk or design and sell them
Delivered within three working days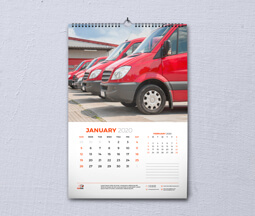 A range of sizes to choose from
Custom calendar printing on 250gsm and 350gsm stock
Print double or single sided
Hang them up in communal workspaces
Delivered within three working days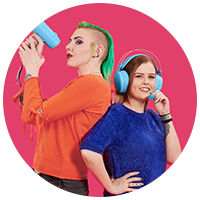 Top 50 Company for Customer Service 2018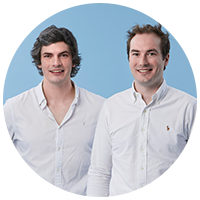 We get what it's like to be a small business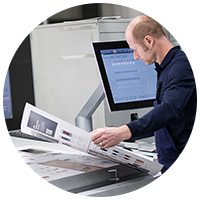 Quality paper, sustainably sourced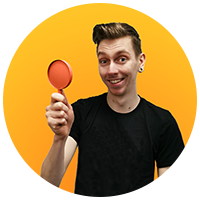 We check every piece of artwork that goes to print
The instantprint Story
Printed by People Who Want Your Business to Flourish
Hello. Adam and James here. We're the founders of instantprint. To us, it's much more than a printing business. Since day one, we've been about helping our customers reach their customers in the best possible way – with print that makes them look amazing. But, why did we start in the first place? A long, long time ago (2006), at a university far, far away (Bristol), we decided to launch a student night. But we really struggled to find a printer who took the time to understand what we needed from our promotional posters and flyers. We knew there had to be a better way.
Fast forward to 2009, and we took matters into our own hands and launched instantprint – the only printing company that really 'gets' its small business customers. Since then, we've seen business bloom. We put that down to the people who work with us – a passionate and enthusiastic bunch of talented individuals who genuinely want your business to flourish.
An Easy Way Print Custom Calendars Online
If you're looking to make your own calendar but aren't sure where to start, here are a few top tips for designing your custom calendar.
Single or Double Sided
One of the first decisions to make is how many sides you want your calendar to have. All of our calendars are 12-monthly calendars, so if you choose single sided, it will have 13 pages to design which includes a front cover and a page for each month – we'll leave the back of each page blank.
For our double-sided calendars, you'll have 14 printed pages* (7 physical sheets of paper in total) to design, which includes the front cover, a 12-month calendar view and a page for each month.
*Printed pages – the total number of sides to design, e.g. 1 physical page has 2 printed pages.
Free Calendar Templates
With our free 2020 calendar templates, it's easy to bring your design to life. We've created a template for each style and size with all the right dates set out for the year. If you want to use a free template, get in touch with our team here and we'll be happy to send you one.
Customise It!
We want you to be able to make and print calendars that completely represent your business. That's why we offer two custom options to help you create the perfect product for your needs.
Paper Options
Choose between a thin, budget-friendly 150gsm silk, or a thicker, premium 250gsm silk. Both our silk stocks boast a smooth finish and great ink coverage to make your design pop!
Binding Edge
Depending on whether you want a landscape or portrait wall calendar, you'll be able to choose which side we bind the calendar with the wire coil. Choose long edge bound for a landscape design and short edge bound for a portrait calendar.
Desk Calendar or Wall Calendar?
Bespoke promotional calendars are a fantastic investment decision for your business's marketing – but what type of calendar should you print? Here are a few benefits to both kinds of calendar to help you make a decision.
Why Choose Desk Calendars?
Easy access – perfect for office use, or for a home office. All the information you need is right in front of you when you're going about your daily tasks.
Portable – desk calendars are generally smaller, meaning they make great handouts or thank you gifts. Send them out as corporate gifts in the post to top customers for a quick-win marketing campaign.
Free-standing – desk calendars come with a strut attached to the bottom, making them easily stand up on your desk. No hooks, no screws; all you need is a flat surface to put them on!
Why Choose Wall Calendars?
Quick glance view – by displaying a calendar up on the wall, it's easy to glance at when you walk past. This makes it ideal for use in office spaces, where everyone needs to keep on top of important deadlines.
Shared information – your customers are probably part of a busy family, where having one central family calendar is essential for keeping everyone in the loop. They're sure to be grateful to receive one for free as part of your marketing and your brand will become part of their everyday life.
More room – with an A4 calendar printing option, there's plenty of room for jotting down notes or details of important appointments. There's also more room to get creative with your design, making them ideal for photo calendars.
What Size Calendar Should I Get?
We offer two paper sizes for desk calendars, which are:
A5 – a small size, perfect for personal use. Pop on your desk to remind you of important upcoming events.
DL – this narrow style of calendar is standard envelope sizing, making it great for personal use or marketing mailers.
Looking for something a little bigger? Our wall calendars are larger, making them well suited to communal workspace walls or kitchens. With this style, you can also choose whether you want them landscape or portrait.
A5 – small personalised calendars work best for individual offices, but could look lost on a large wall.
A4 – a standard size calendar that would work well in a kitchen or office space.
A3 – our largest size, perfect for large office areas where all members of the team need access to the calendar.
3 Effective Ways to Use Calendars for Your Marketing
Want to know the best ways to use marketing promotional calendars for your business? Here are our favourite ways to boost your brand with this nifty print tool.
Corporate Gifting
Say thanks to your top clients with a branded calendar – it'll always come in useful and it's a great way to boost brand presence and positivity. Cater the notes and national days to your target market – if it's a charity, put charity days in, if it's another business, add key marketing dates.
Direct Mail Campaigns
Our DL desk calendars make amazing mailers because they're fun and interactive. Send the flat product and let your customers pop them up to put on their own desk.
Around the Office
Create personalised calendars for your employees to use around the company – you can include all the important dates that are specific to your business, like training days and team events, and improve communication across the whole team!