Shop Design By Product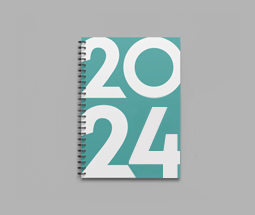 Personalise your diary cover
Bound with a silver wire
Choose between a matt and gloss finish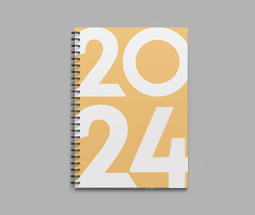 A larger size for extra space
Printed on 120gsm uncoated paper
Delivered within four working days
Our Diary Customer Reviews
Setting Up Your Artwork for Print
How to Make Print-Ready Files in Photoshop CC
Setting up your document is the first step in designing your own print materials, but it can be daunting if you've never done it before. How do you add bleed? What resolution should it be? Not to fear, we've slowed the whole process down and taken it step-by-step to show best practice and answer your questions. In this video, we'll show you the best way to make a print-ready PDF with bleed using Adobe Photoshop CC, including how to add bleed, inserting images and exporting the document as a PDF so it's ready for print. For more artwork and design help, check out our artwork guides here.
Frequently Asked Questions
Can I design a personalized diary?
With instantprint, you have the creative freedom to craft a custom diary! Our diaries allow you to upload your unique artwork for both the inner and outer covers. The pages inside your diary will be preprinted on uncoated paper, providing the perfect canvas for jotting down your thoughts and embellishing with personal touches like stickers.
How can I utilize my 2024 Diary effectively?
Your 2024 diary can serve a multitude of purposes, whether personal or professional. Here are some examples:
Journaling: A diary is an ideal place to capture your daily thoughts, emotions, and experiences which would also be fantastic for offering unique gift ideas.
Planning: Prevent double bookings and forgotten tasks by using your diary as a weekly planner. Schedule appointments, create to-do lists, and note important dates for better organization.
Recipe Book: Tired of countless printouts and cluttered binders? If you love cooking, a diary can efficiently collect and organize your favorite recipes and culinary experiments, making them easily accessible and compact.
What do the interior pages look like?
Our diaries feature lined paper with the date conveniently displayed on the left-hand side. You'll have plenty of space for all your writing needs.