Menu Printing for Takeaways, Restaurants & Weddings
If you're a restaurant, café, hotel or takeaway then make sure you impress your customers with a swanky new printed menu, you've come to the right place. From traditional booklet style menus to affordable disposable menus for festivals and events, we've got an option for every occasion and every business.
We even offer various types of laminated and waterproof menu printing that are completely wipeable, meaning they're built to last - and help you follow best hygiene practices when re-using. No menu design? You can design and print menus with our online tool for a quick and easy way to guarantee a professional finish.
Menu Printing for Takeaways, Restaurants & Weddings
Our Customer Reviews
Why Choose instantprint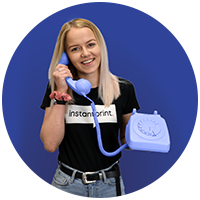 Friendly print experts on hand to help you at every step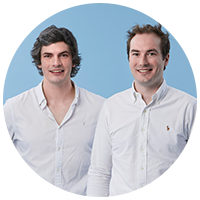 Everything you need to get your business running safely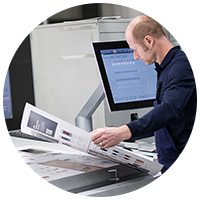 Quality paper, sustainably sourced from our carefully chosen suppliers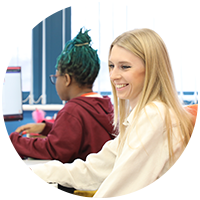 We check every piece of artwork that goes to print
Hospitality Printing: How to Choose Your Perfect Print Menu
When we were deciding which types of menus to print, we wanted to leave a lot of the choice up to you – which is why we offer so many different kinds of menus. Although this means you can print exactly what you want to create a menu you're proud of, it also means there are lots of decisions to make before you purchase. Here are a few quick questions to ask yourself to determine what kind of menu to print.
What's your budget?
A lot of the choices you'll make will be made depending, first and foremost, on your budget. We'd always recommend going for as thick of a stock as you can. We measure most of our stocks in gsm (grams per square metre). The higher the number, the heavier (or thicker) the stock, so our 350gsm menu cards are a lot thicker than our 150gsm ones. Thicker menus have a premium feel, and they're more likely to last longer, so they're definitely worth the investment.
For smaller budgets, we recommend our thinner stocks – the thinner the stock, the cheaper the menu! We still print the exact same quality no matter what stock you choose, so images and text will still look as sharp, and colours will still be as vibrant no matter which stock you go for.
What kind of establishment do you run?
Every business is unique – for example, a pop-up cat café will need a very different menu to a cocktail bar – so it's important to choose the right kind of menu for you! Tri-fold menus are a great option for Chinese menu printing as these establishments generally have a lot of options to choose from. Looking for pizza menu printing? Try a large flat A4 menu – remember to put your drinks and desserts on the back!
Does seasonality affect your menu?
Who doesn't love a seasonal special? Our favourite kind of menu for specials is the table talker. With three faces to design, you can add a special option or deal to each side without having to buy a full set of new menus every time to you want to change it. Simply pop your table talkers in the middle of the table and let them do all the hard work!
Choosing more affordable options will be key for disposable menus you're only planning on using for short-term promotions. Luckily, all of our paper stocks are responsibly sourced and easy to recycle!
Top 3 Custom Menu Design Tips
Not sure where to start with your print menu design? Check out our top 3 essential tips for designing a menu!
Use hungry colours
According to colour psychology, certain colours can actually make us hungry! These are usually warm colours like red, orange and yellow. We recommend choosing two to three colours for your menu so it looks sleek and professional without looking cluttered.
Divide it up!
Having clear sections for each course of your menu is an essential design tip. We recommend starting with the course you order first – the starter! And then carry it on in the order you'd expect, with specials dotted here and there.
Use effective typography
Using a different font for your headings is a great way to make sure customers can easily navigate your menu. Although it's best practice to keep the fonts you use for your food names and descriptions easy to read, you can get a little more creative with heading fonts.
How to Design an Irresistible Takeaway Menu
Whatever kind of takeaway restaurant you own, a tantalising menu is essential for setting you apart from competitors. (And fundamentally, for informing customers of all your delicious dishes!). Whatever your establishment, the aim of the game will always be tempting customers into placing an order Here are a few tips to get you started
Show your dishes
High-quality images of your food can be enough to make the mouth water and encourage customers to try something they might not otherwise choose. Just make sure your dishes look as appealing as possible!
Include contact details
In order to order from your takeaway, customers will need to know how to get in touch (and locate you if they're collecting!). Make sure your phone number and address are in prime position on the front of your menu.
Pick your fold
When you're picking the kind of pamphlet you want for your takeaway menu, you'll need to consider ease of use and attractiveness. If you've got a lot of choices, we recommend an A3 roll-fold style leaflet.
Read more takeaway menu design tips here.
Personalise Your Takeaway Delivery with Print!
Your branding shouldn't stop as soon as your delivery leaves your restaurant's doors. Make a lasting first impression on your customers by branding your delivery packaging. Here's what we recommend.
Postcards
Include a branded thank you postcard stapled to your delivery. Not only does this add a pop of colour, it will also create a positive impression. Plus, if you include some kind of incentive like a discount on the next order, customers will be more likely to keep the postcard and order again.
Stickers
Seal delivery bags with logo stickers to reinforce your brand image and keep the food inside hot and fresh. Stickers are also great for identifying allergens on specific boxes, so they're really handy to keep in!
Loyalty cards
Including a loyalty card that customers can get stamped every time they collect an order from your restaurant or café is a great way to encourage repeat business. Offer a reward for ordering ten times, like a free side or drink.
How to Make Printed Menus Last Longer
Printing menus that last benefit your business in lots of different ways. Not only is it better for the environment to keep using your printed materials, but it can also help you save on printing costs in the long run. There are two key ways you can protect your menus and make them last.
Lamination
We offer three kinds of lamination on flat and folded menus: matt, gloss and velvet. Each of these gives a different effect. Matt is a smooth, no-shine finish (and our most popular lamination!), gloss is high-shine and super reflective, and velvet is soft to the touch and makes colours look richer.
Adding lamination doesn't just change how your print feels – it also helps to keep it protected. This extra layer limits the damage on corners of menus and can be wiped clean with a damp cloth so you can reuse them time and again.
Waterproof stock
If you offer an outdoor service or want a menu you can properly sanitise after each use, the best option has to be our range of waterproof menus. These are printed on sturdy PVC, meaning they'll last as long as you need them too, no matter how many spills they have to endure. This is a great option for A4 menu printing – either hand them out or attach them to the wall outside your establishment.