Christmas Print Best Sellers

Christmas Promotional Marketing Print


Our Inspirational Blogs
Frequently Asked Questions
Christmas Printing & Marketing Materials
It's the most wonderful time of the year – and we've got stockings full of Christmas print so your business can flourish this festive period. Whether you need Christmas card printing , Christmas menus or even signage for an outdoor Christmas market, we've got everything you need to spice up your 2022 Christmas marketing.
Or if you're looking to make the most out of your Christmas sales and promotions, don't forget your festive flyers, Christmas catalogues and Boxing Day sale signs for your shop.
Christmas Printing Ideas & Inspiration
There's no denying it: Christmas is always going to be big news for retailers. To make sure the only jingle you'll be hearing this year is the sound of the till, we've gathered our best tips on preparing your store for the run up to the festive period.
instantprint Christmas Opening and Delivery Times
Coming soon…
How Our Clients Use Print at Christmas
We're always inspired by all of the creative ways our clients use print to grow their businesses over the festive period. Here are a few of our all-time favourites!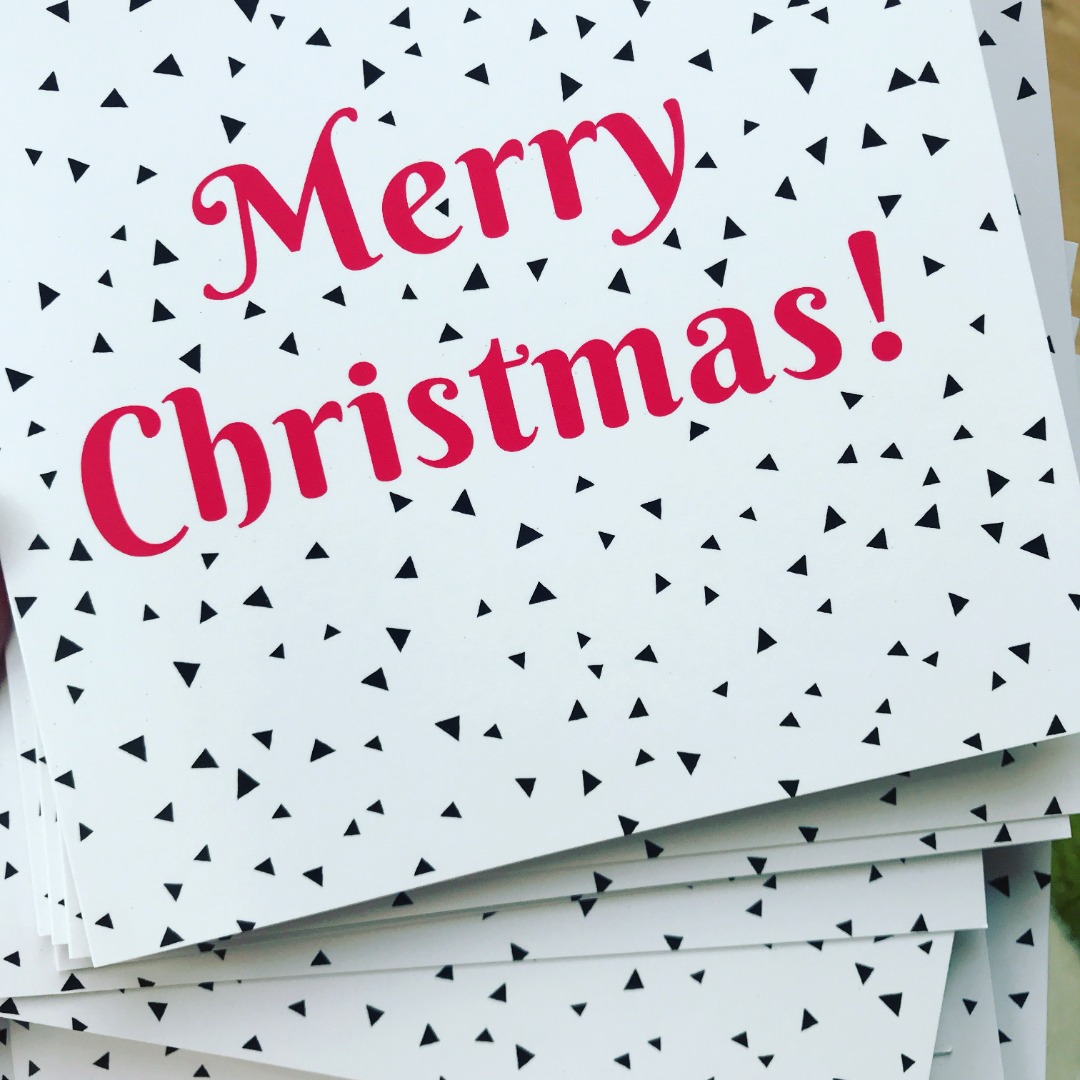 Kim Waters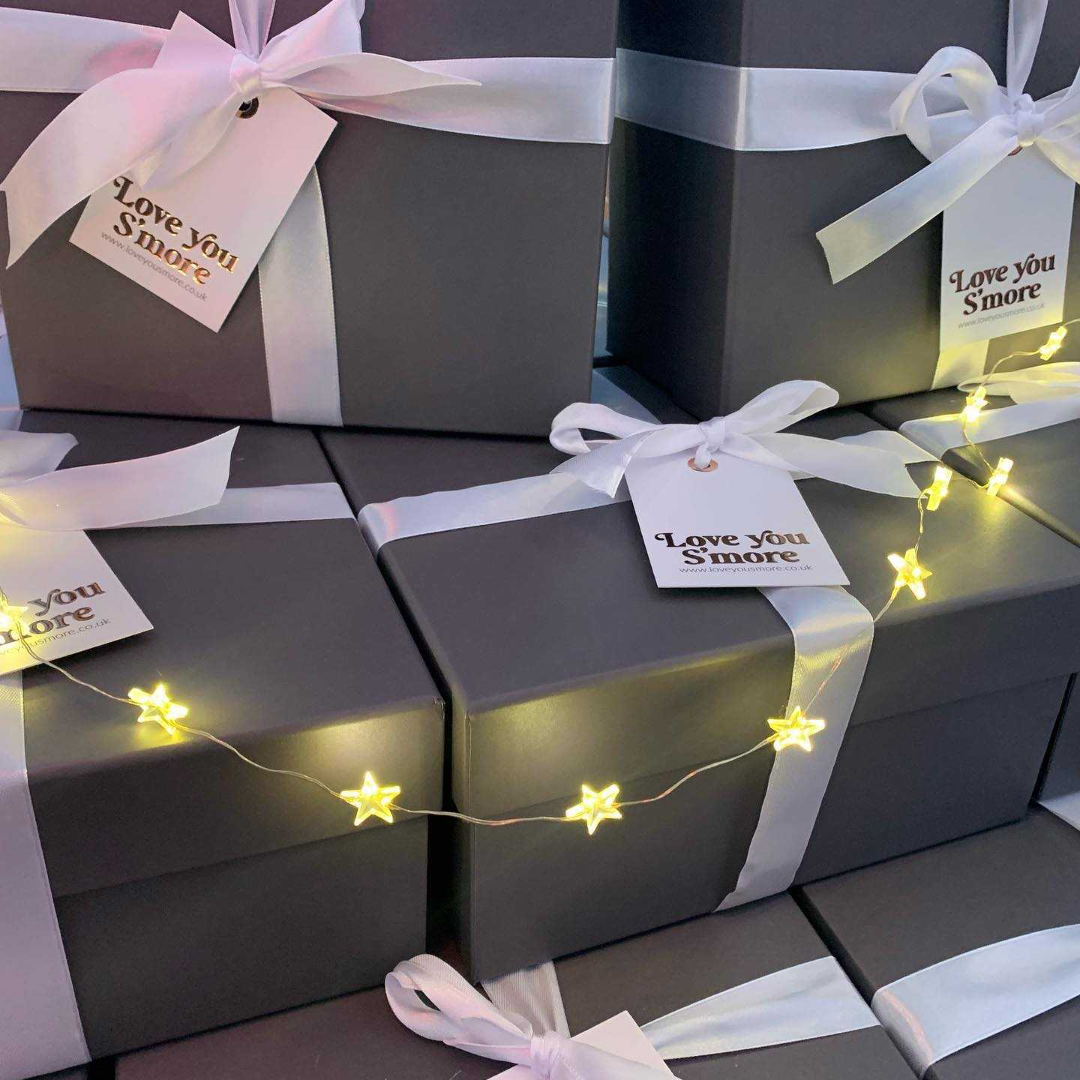 @loveyou.smore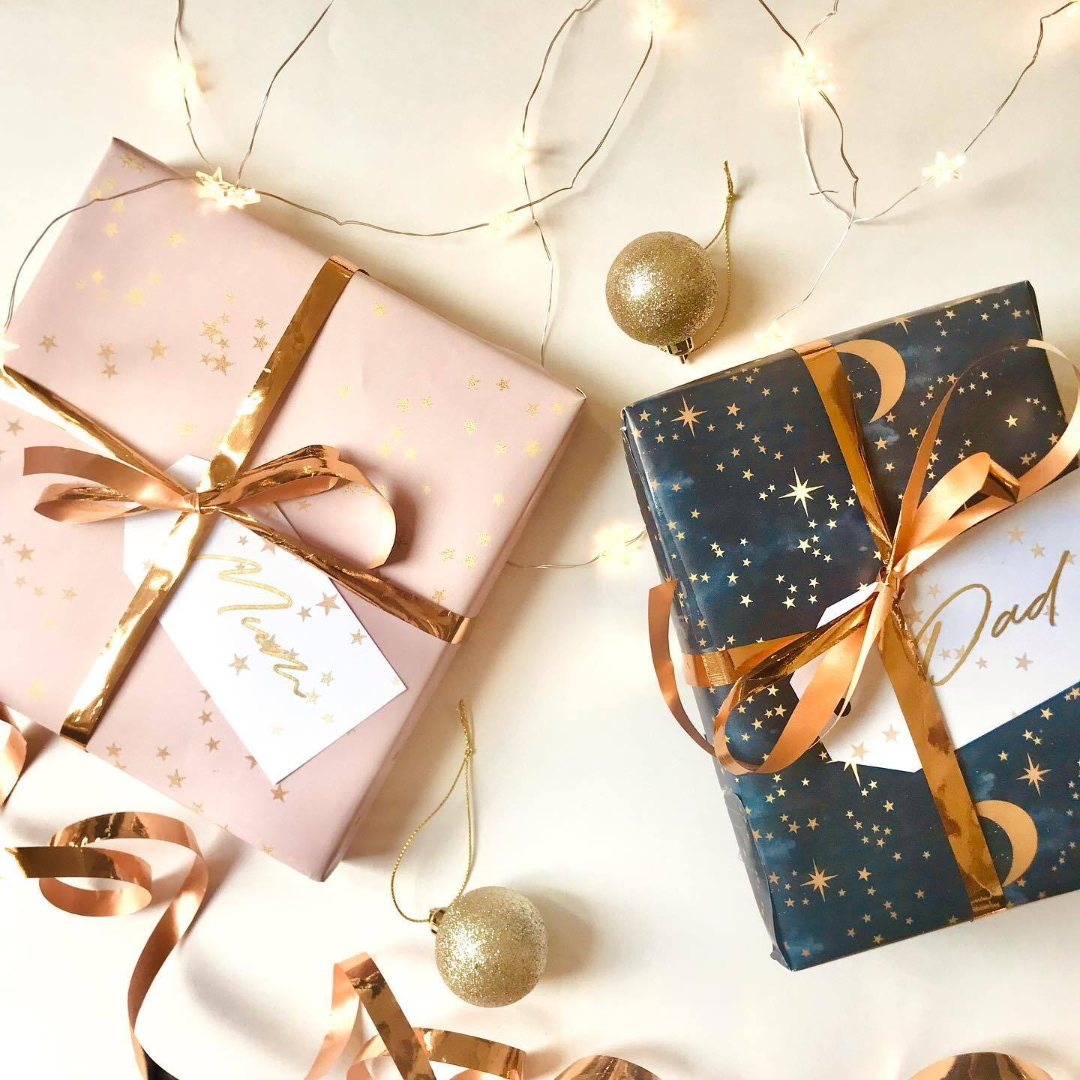 @illustratoni_
How to Plan Your Company's Christmas Party
So, you've been put in charge of planning the office Christmas party. Sounds like a lot of pressure, right? Before you start panicking about playlists and stressing over starters, take a look at our top tips for planning the perfect office do!
The DIY Christmas Gift Guide
A thoughtful gift goes along way at Christmas time and homemade presents can make the pennies stretch a little further. We've put some of our favourite DIY gift ideas together to inspire you to make your own personal presents this year.
Personal Prints
Printing your own design on a poster and getting it nicely framed is a great way to create a personal present on a budget.
Mason Jar Recipes
Cake and cookie recipes jars are fantastic for your friends or employees, especially if you know they have a sweet tooth! Just add all the dry ingredients, print stickers to label your jars and tie the top with a ribbon.
That's a Wrap
Whatever gift you decide to give, add a special finishing touch with gift tags and cards. They're the perfect way to brand your gifts and make sure the final look is polished.
3 Fun Christmas Marketing Ideas You Need to Try
Looking for some fun Christmas marketing ideas to help your business stand out this year? We've made a list (and checked it twice) of our top three favourite ideas to spruce up your marketing.
Host a Social Media Competition
Social media gives you access to an ever-growing audience, meaning the sky's the limit for reaching new customers. Encourage those customers to engage with your brand by hosting a Christmas-y competition, e.g. best ugly jumper contest or create a Christmas tree out of your product.
Go All Out with Your Window Display
During the festive period, the streets are teeming with eager shoppers looking for the best places to buy. Make sure you stand out with a winning window display! Use banners or posters to enhance your window and shout about any promotions.
Extend Your Opening Hours
For a lot of people, finding time to do their Christmas shopping can be hard, especially if they work full time. Extending your hours for these shoppers is a great way to one-up the competition.
Want a little more inspiration? Here are 6 brilliant examples of Christmas print marketing .
The Best Corporate Gift Ideas for Christmas 2024
Sending a gift to clients and colleagues lets them know just how much you appreciate them. But when it comes to corporate gifts, what's the best present you can get for your top clients and co-workers? Here are our top suggestions.
A Cosy Night In Hamper
Cosy nights sipping hot chocolate by the fire are what Christmas is all about, right? Send your top clients a luxurious hamper with everything they need for a cosy night in. Top it off with a branded mug!
New Year Ready Gifts
One of the greatest gifts you can ever give someone is a great start to the new year. Calendars, diaries and other stationery essentials are always welcomed!
Coffee Table Books
Try and find a book you know your client will love – the more personal the better. Or, for extra brownie points, why not make your own coffee table book they'll be sure to hang on to all year long?
Take the Stress Out of Christmas: Free Christmas Designs
This Christmas, we want to give you the power of design – no, we're not giving away graphic design lessons, we're going one step further and giving you a design tool you'll be able to use to create stunning, professional designs no matter your experience.
Whether you want to create your own Christmas card design, use our invitation maker for your office party or create business stationery with our free letterhead templates ready for 2024, this tool means you can do it all. What are you waiting for? Create your own designs online with our free Christmas templates .
How to Prepare for a Christmas Market
If you're making the most of being able to set up a stall at a Christmas market this year, here are a few ways to guarantee success!
1. Be Prepared
From your signage to getting the right stock in and having change to hand, it's essential to go prepared. Use our Christmas market stall checklist to make sure you've got everything you need!
2. Have Your Marketing Materials at the Ready
Don't let customers leave your stall without your contact details – hand out postcards or business cards so they can look your business up at home after the event.
3. Hand Out Samples
Giving out samples is a great way to prove why customers should choose your product over your competitors – as they say, the proof is in the pudding! If your product isn't suited to sampling, giving a demo will also feed into their decision-making process.
Find all of our Christmas market promotion tips here .
‍