It can be challenging trying to imagine what your logo design should look like and how you can make a start on designing it, knowing that one glance should make your customers think of your business instantly. By making sure your logo perfectly reflects your business, its values and its character, you're completing a very important part of your brand image. Here are our top tips on how to design a logo for your startup business that is immediately recognisable…
Keep It Simple

Your logo is a visual representation of your business. This means it's crucial that your design is easily recognisable and memorable – your customers should see your logo and instantly think of your company and its values. There are lots of companies that have got this right: Twitter (bird), Nike (tick), Apple (bitten apple) – just to name a few. These logos are iconic because of their simplicity. Check out this blog post for a more in-depth look at how famous logo designs have become iconic.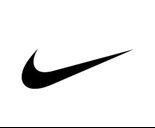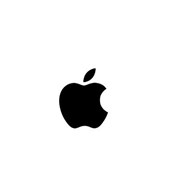 (Source: Pinterest)
Timelessly Effective
Another thing to keep in mind when designing your company's iconic logo is whether it will stand the test of time – does your logo have staying power? Ideally, you want a logo that'll last as long as your company will! Take a look at your logo design and think 'how will this look in 10 or 20 years? Will it be as effective?'. One company who are famous for their timeless logo are Coca-Cola. On the timeline below, you can see how the logo has remained largely consistent for over 100 years.

(Source: Pinterest)
Vector Format is Your Friend
Your logo needs the scalability factor. It needs to be small enough to fit snugly on your custom Letterheads, and large enough to be an eye-catching feature on your Banners. As vector images use mathematical equations rather than pixels, they are perfect for your logo design because you can resize the image as much as you like and won't lose quality. Check out this website to see some amazing vector logo designs to inspire your own!
Versatility is Key
The best way of determining whether your logo design is versatile is making sure it looks impressive in black and white. There are going to be situations where your logo is printed without colour – in 'offline' locations like newspapers or receipts, for example. The trick to creating a versatile logo, therefore, is to start in black and white and then add colour. Also, if you plan on having promotional merch, like pens, it's common to have the logo printed in a single colour because of how these are produced.
(Source: Telegraph)
Try a Bespoke Font
If you have a unique name, why not create a text logo (known as a 'wordmark') with a distinctive, bespoke font? Your font choice should reflect your brand values, signal your promise to the customer and should appeal to your target audience. For example, The Walt Disney Company font is informal and fun – it also creates an emotional connection with the customer as it's a stylised version of founder Walt Disney's signature. A lot of designs feature fonts styled like other fonts, such as the one used for Google's most recent logo which looks a lot like Futura but with some added little quirks to differentiate it.

(Source: Pinterest)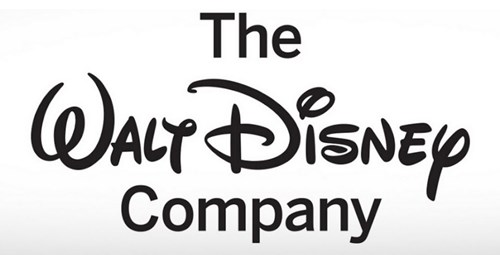 (Source: attractionsmagazine.com)
Like Google, a lot of companies are choosing sans-serif fonts for their logo design as it's an easy-to-read typeface on small screens – like mobile phone and tablet screens – so keep this in mind when designing your own.
Makes Sure it Reflects You
Finally, it's important to remember that a logo is more than just an image; it's a visual representation of your company, and when people see it, it should spark some kind of emotion around what your brand represents and your company's values. To make sure your logo does this, you could start with a mood board to gather ideas around fonts, colours and images you think showcase your business' best bits. Entrepreneur define a logo as "the beating heart of your brand" – so don't take it for granted! Make sure your logo is recognisable as part of your brand, triggers an emotional connection to your values, and sets you apart from your competitors.