Starting your own stationery business is a great way to earn money online for any graphic designer or illustrator. With free design tools like Canva, even design novices can make a lucrative side hustle or even full-time career from selling their creations online. But where exactly are you supposed to start out?
This article will guide you through the basics of starting a stationery business in the UK, from finding your niche to launching your company.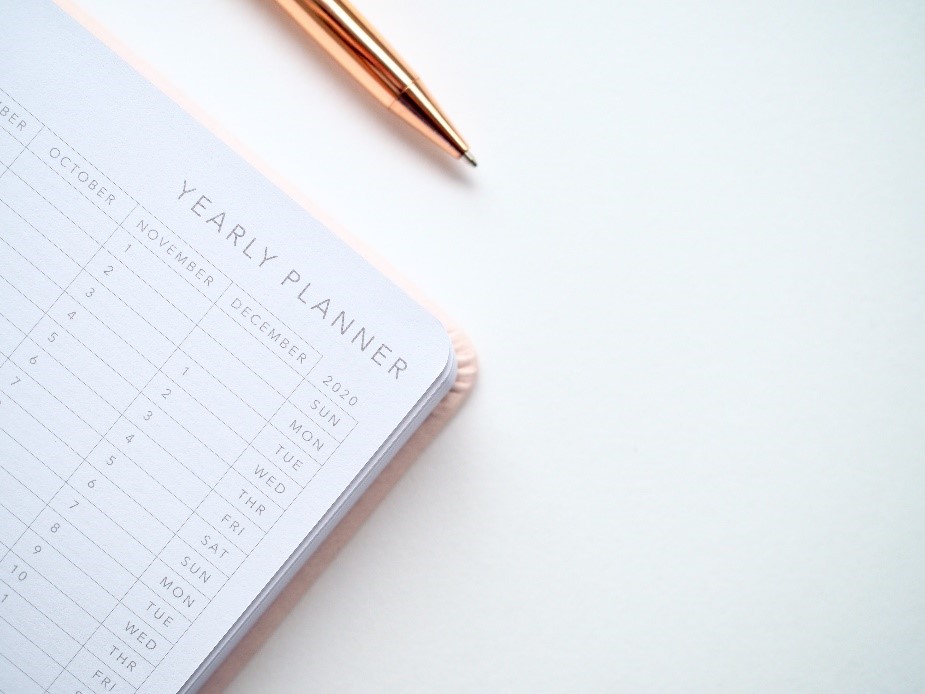 What is Stationery?
Stationery refers to office materials used for writing, such as note cards, notebooks, letterheads, postcards, greetings cards and even pens and sticky notes. Although the term originally only referred to materials designed for handwriting, the rise of digital technology means it can also refer to printers.
Who Uses Stationery?
Your stationery business's target audience could differ greatly, depending on who you're planning to design your materials for. Schools and teachers are the traditional audience and provide a huge demographic, especially if you're planning on creating academic calendars and children's back to school essentials.
Office workers and administrators are also common users of stationery, particularly notebooks and correspondence cards, making this a great avenue for a more corporate stationery business.
And lastly, there are the stationery fanatics – usually females in their 20s, this crowd not only avidly use stationery, but also collects it. Their desks are set up with pen pots, custom stickers and sticky notes, as well as reels and reels of washi tape. Here are the 5 types of stationery addicts, according to Papier.
What are Greetings Cards?
Greetings cards are decorative cards with sentimental expressions. They're sent out to commemorate various celebrations, including birthdays, Christmas, graduation, new jobs, new houses, anniversaries, weddings and a baby's birth. As they're designed to be written on, greetings cards also fall under the umbrella of stationery and greetings card designs are often sold online by stationery brands.

How Viable is a Stationery Business?
Stationery sales began rising in 2018, with online stationery brand Papier reporting a 300% increase in online sales. Director of insights at trend forecasting company WGSN says "Everyone is experiencing digital fatigue – which is real – so we are turning to tangible things".
Although it's easy to think that the pandemic should have halted stationery sales, the opposite appears to be true.
Along with the rise in trends such as journaling owing to the wellness industry, particularly on social media platforms like TikTok, there is a definite shift from digital to print which is benefitting the stationery industry.
With working from home becoming more of a common practice during the pandemic, many struggled to find separate their work and home life. Journaling and documenting experiences on paper may have helped many to differentiate work as digital and personal affairs as something more tangible, like print.
How to Start Your Own Stationery Business in the UK
1. Research design trends
The first step to starting your stationery business is coming up with a few design ideas. This will largely depend on your illustration or design style, but looking at industry trends, you'll get a better idea of which direction your brand should go in. For example, as a wedding stationery printer, we've noticed an uptick in floral invites and save the dates with calligraphy style fonts and foil embellishments.
Look at what other, more established stationery businesses are finding success with online, as well as what designs are trending on social media platforms such as Instagram by searching things like #stationery.
When it comes to colours, make note of popular colour palettes, but don't be afraid to get experimental – after all, it's your brand! You might also find inspiration by keeping track of Pantone's colour of the year, which for 2022 is Very Peri, a daring periwinkle purple that would look great on a range of stationery.

2. Find your niche
Finding your niche will make it easier to create stationery products your customers will love, and it's an important step in the early stages of developing your brand – plus, it's far easier to stand out in a crowded market when you sell something authentically 'you'!
The first step to this is thinking about who your clients are – what do they do for a living? Where are they from? Where do they shop? What do they look like? Imagining the sort of people you want to love your brand will make it easier to establish your stationery business and grow.
For example, maybe you're looking to appeal to musical theatre fanatics or people from your local city who share your dialect, you might even be wanting to offer brides an alternative to their wedding stationery.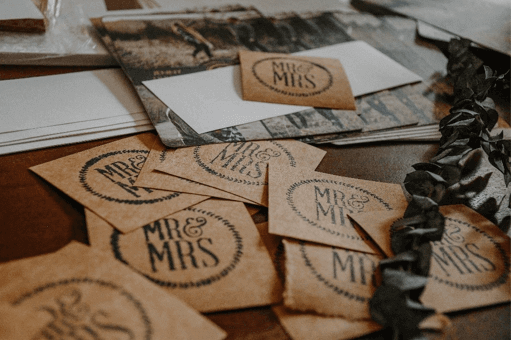 Whatever route you go down, picking something that's unique to you, that also follows some design trends, will ultimately bring your dream customers to you.
3. Create some test designs
Once you've established your niche, it's time to bring your ideas to life by getting some test designs printed. Not only will this help inspire your initial design ideas and see if it's a viable route to go down, but it also gives you the opportunity to source your go-to printer.
Here at instantprint, we offer a range of stationery printing options, including a dedicated wedding stationery range.
It's also a good idea to order free print sample packs to get an idea of what kinds of stocks and finishes you want to use for your stationery prints before placing your test orders.
4. Create a business plan
Writing up your stationery business plan will provide you with measurable goals to benchmark your business's success against, making it a crucial piece of documentation. First, write up an executive summary, outlining your business idea and what you want to achieve.
This is also a good opportunity to think about pricing – how much will you need to sell your stationery sets for to earn a profit? To begin with, your outgoings may mean your business isn't making a profit, but in a year's time you could very well be in the green. Check out competitors to see how they're priced for comparison.
Here's a quick 10-step guide to writing your business plan for more help.
5. Set up your business legally
Launching your online stationery business means you'll legally need to register as a sole trader. This ensures you're paying the right tax on your incomings each year when you're self-employed.
This is really simple to do on the Gov.uk website, and means you can also register your business's name.
Once a year, you'll need to complete a self-assessment tax return as well as pay income tax on your profits. If your business's turnover is over £85,000, you'll also need to register for VAT.
A full guide on how to do this can be found here.
6. Set up your online shop
Before you can start selling stationery online, you'll first need to set up a selling platform. There are lots of different options to choose from, and you don't need to settle for just one selling platform – as long as you can manage the different channels. Here are some of the most popular ways to sell custom stationery online:
Shopify – this is a great option if you want to create your own eCommerce website for your online business stationery shop, and you don't need to be a web developer to create a professional-looking website thanks to their range of templates. Shopify allows customers to place orders directly through your website, making it a popular option.
Etsy business account – Whether you're selling custom prints or PDF printables for customers to create their own stationery, setting up an account on Etsy is really simple. Here's a fool-proof guide to marketing your brand on Etsy.
Amazon and eBay – Another option that doesn't require setting up your own website is setting up as a seller on a platform like Amazon or eBay. Both of these platforms have millions of shoppers, giving you plenty of opportunities for getting your brand in front of the right people.
7. Create sets/collections
Working in ranges as opposed to creating individual cards can help create a consistent, unified look on your online shop or craft market stall, and gives you the option of selling your designs as sets. For example, create a set of 6 or 12 Christmas cards in the same style but with different designs that customers can vary and send out to friends and family.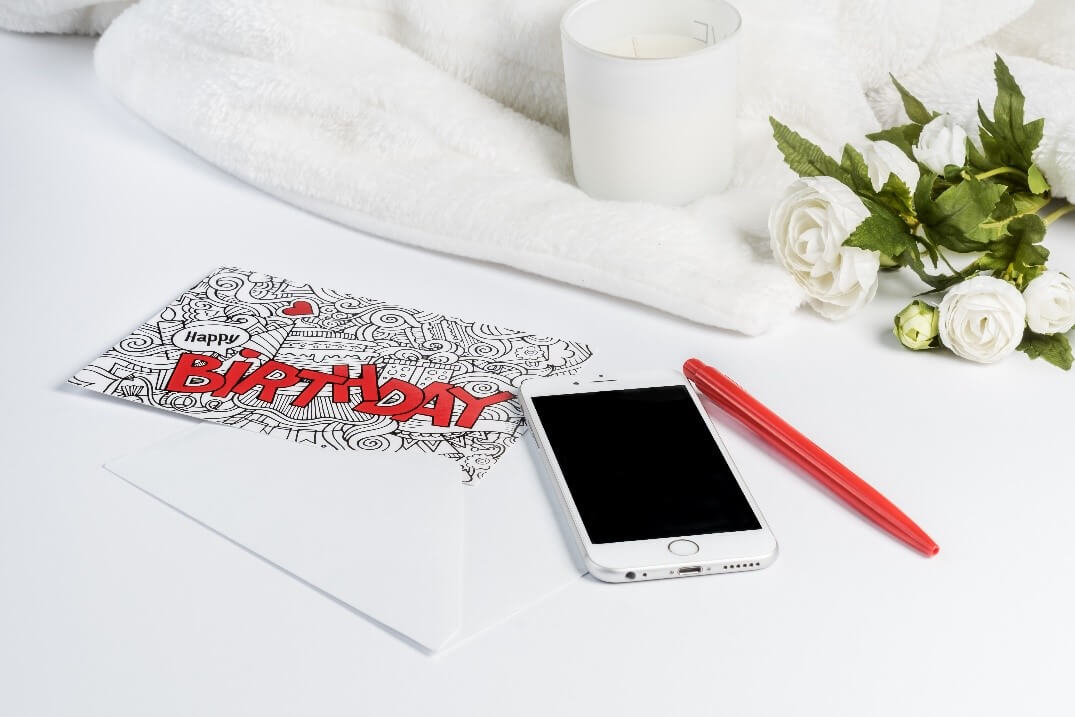 This also allows you to spread out and create different ranges of options for even more specific niches. For example, with the musical theatre fanatics target audience, you could create collections based on different musicals.
8. Spread the word
Your shop is set up and fully stocked. All that's left is to ramp up your marketing efforts and start selling! The best marketing strategies combine both print and digital to appeal to the largest possible audience. As well as sharing content on social media, it'll also help to build up a mailing list and email out new product launches and offerings to your customer base as it grows.
You could even attend local craft fairs and artisan markets to sell prints from a stall, handing out business cards linking to your online shop so customers can check out your full range online after the event.
Don't forget in-package marketing – adding thank you notes and vouchers to your orders is a great way to keep customers coming back!
In Conclusion
Setting up a stationery business online is a great way to make an income doing something you're passionate about. The key will be connecting with the right people in your niche, which will come down to a unique product offering and solid marketing strategy. Here's how to make your digital and print marketing work together to win new customers.