Updated: 23rd June 2023
As a charity or non-profit organisation, marketing is essential for raising awareness of your cause. However, unlike big businesses who can bolster their ads and campaigns with a huge budget, you'll be looking for effective ways to get your message across that don't impede on your fundraising efforts.
In this blog, we'll look at fun charity marketing and advertising ideas that won't break the bank!
PPC & Google Ad Grants
Okay, I know we said we weren't going to talk about dipping into your budget for paid advertisement, so why is PPC (pay per click) the first of the marketing strategies in this blog?

That's because, as a charity, you can apply for Google Ad Grants – meaning you won't need to pay for adverts and campaigns on Google when people search for your charity or cause!

When your name features at the top of a Google search results page, it's fair to say you're more likely to get traffic through to your website. And more visitors means more awareness, donations and volunteer recruitments.

If your charity is eligible, Google will give you $10,000 of in-kind charity advertising every month. This allows you to create text-based ads to feature on Google, just below any paid ads and above organic results.

Charity Blogging
Blogs are incredibly easy to start – and you can even blog for free using sites like WordPress.
Angle your charity advertising towards helpful topics that people are interested in and that are relevant to your cause. You'll not only be spreading awareness and educating readers, but you're also more likely to appear in the search results and gain a reputation as a reliable source, which is awesome for your SEO (search engine optimisation) efforts too. Plus, if your content is shareable, your readers will share links to it on social media, which means even more new leads for you!
We know that blogging takes time – something you won't always have a lot of as a non-profit organisation. However, there is an easy way to get around this. To supplement your content, ask volunteers and the people you're raising awareness for if they'd like to feature as case studies on your blog and then just upload it when they've finished!
Letting people submit guest blogs is another marketing strategy that ensures you've always got fresh content on your page.

Charity Newsletters
A great marketing strategy is to keep volunteers and donors in the loop with monthly or quarterly newsletters, letting them know of any good news stories and promoting upcoming fundraising campaigns.

Getting your folded leaflets or booklets printed online keeps costs down and creates an unbeatable professional finish that your home or office printer can't possibly create. And since people are more likely to donate to your charity if it looks reputable, this is a marketing idea you can't skip.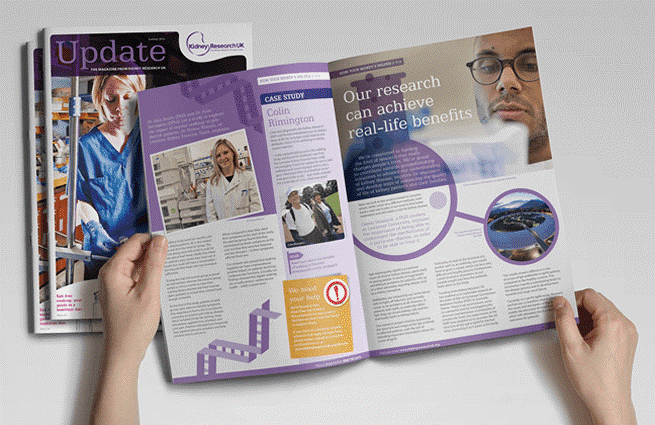 (Adept Design)

Alternatively, you can send out a digital version of your newsletter via email or your blog (or, ideally, both!).
Email Marketing
Speaking of email, this is another essential charity marketing idea for your charity or non-profit. Using email, you can promote events, advertise for volunteers, ask for donations and keep donors up to date with the successes their donations have contributed to.
Use personalisation like names in subject lines to boost open rates and segment your audience based on what they'd most like to know about to keep topics hyper-relevant. For example, sending sign-up forms for fundraising campaigns to people who have taken part in these kinds of events previously.

Create Membership Incentives
Many charities rely on their members' donations, which often involve a member signing up for a year's subscription, paying yearly or monthly to the charity. This can come with a range of incentives that will make people want to sign up and encourage them to renew their membership (and their payment) the following year.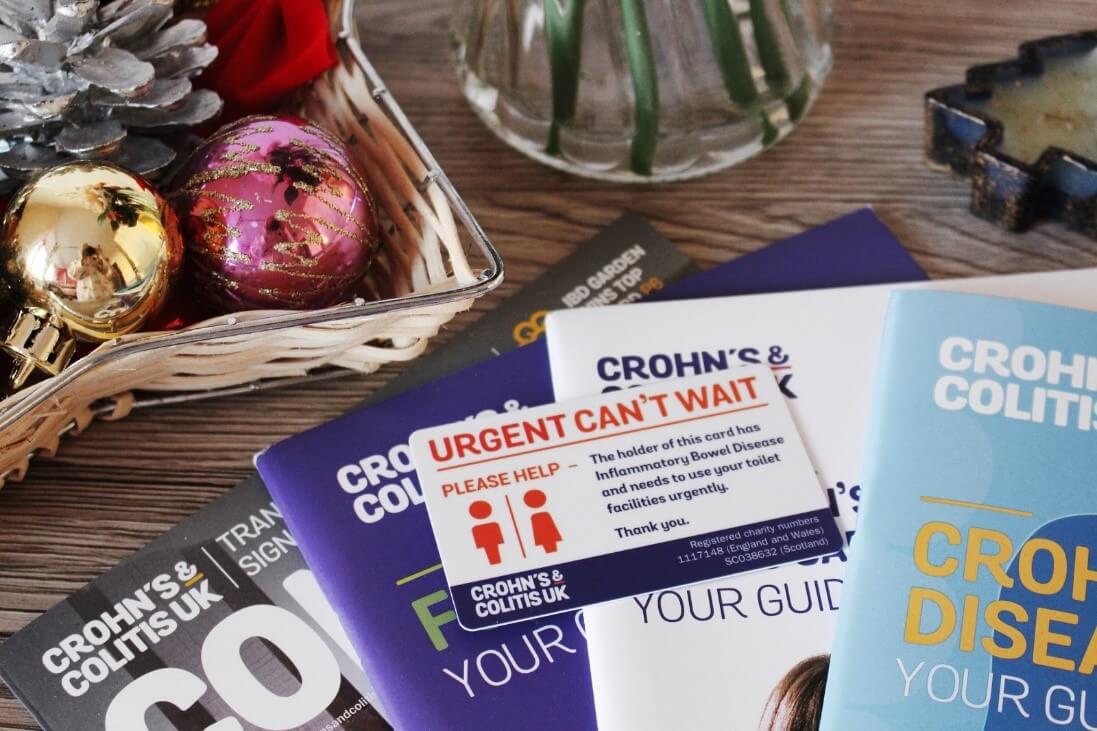 (Clem Loves)

Here are a few ideas for your membership renewal incentives:
• Exclusive content in the form of a quarterly magazine
• Hospital or appointment diaries
• Charity wristbands and keyrings
• Fundraising event calendar
• Discount coupons and vouchers that would appeal to your members
• Reminders of what membership enables your charity to do
• Thank you cards from the beneficiaries

Host a Talk or Workshop
If you can offer advice or a how-to tutorial to people in your local area, this is another great charity marketing idea. Pick a subject that encapsulates both your donors' and prospective volunteers' – or if your aim is one or the other, target the campaign more specifically at them.
Don't have the 'pull power' to draw a huge crowd? Most sales events will let charities have stands at a discounted fee or even for free. This is a great marketing strategy for getting the word out about your charity by linking into a relevant existing event and speaking to your target audiences.


Create a Fundraising Kit
An easy charity marketing idea is to encourage people to take part in your fundraising campaign and give them all the necessary tools they need to raise funds. During the Coronavirus pandemic, mental health charity MIND created a 'Crafternoon Kit' filled with everything you might need for a sponsored virtual afternoon of crafting ready for Christmas.
Engage on Social Media
One of the best things about social media is that you don't have to pay for it to be effective – although, if you can spare a small part of your charity advertising budget for this, it can help! Here are a few examples of how you can use some of the most popular social media platforms to boost your campaign.

1. Instagram
Use polls and stories to create engagement on your channel and post pictures from event days.

2. Facebook
Organise and invite people to events, and add a 'Donate Now' button when you set up a non-profit page.

3. Twitter
Use this platform to keep up to date with and share news stories and good press about your charity.

4. TikTok
A newcomer to the social media game, but taking the world by storm – create short video content to appeal to younger generations.

5. Reddit
Engage with potential donors on this forum-based platform and encourage people to ask questions and debate topics related to your cause.

6. YouTube
Upload recordings of your talks and videos from your events to educate an even larger platform. Or, if talking's more your thing, start your own podcast or vlog to spark discussion!
Collaborate with Local Businesses
Businesses love collaborating with charities because it means organising fun events like bake sales and marathons for their team, which act as team-building exercises and gives them good press. The benefit for charities comes in the form of donations and people taking part in fundraising campaigns.

Last year, we raised £11,500 for our local charity, Bluebell Wood Children's Hospice by taking part in their events and planning our own bake sales and competitions throughout the year – just as an example!

You could distribute a presentation folder containing fundraising inspiration for businesses to take part in throughout the year, making it super easy for businesses to get involved in raising awareness for your cause.

Banners & Signs
The best form of charity advertising for any upcoming fundraising campaigns is getting it out there in front of as many eyes as possible! Posters make great indoor advertisements, or for a bigger splash, a cleverly placed outdoor PVC banner is just the ticket.

When vandals destroyed Bluebell Wood Children's Hospice's banner back in 2018, it was the least we could do to get them another printed, zero charge. Here's a picture of us with the new PVC banner on one of the busiest local roundabouts.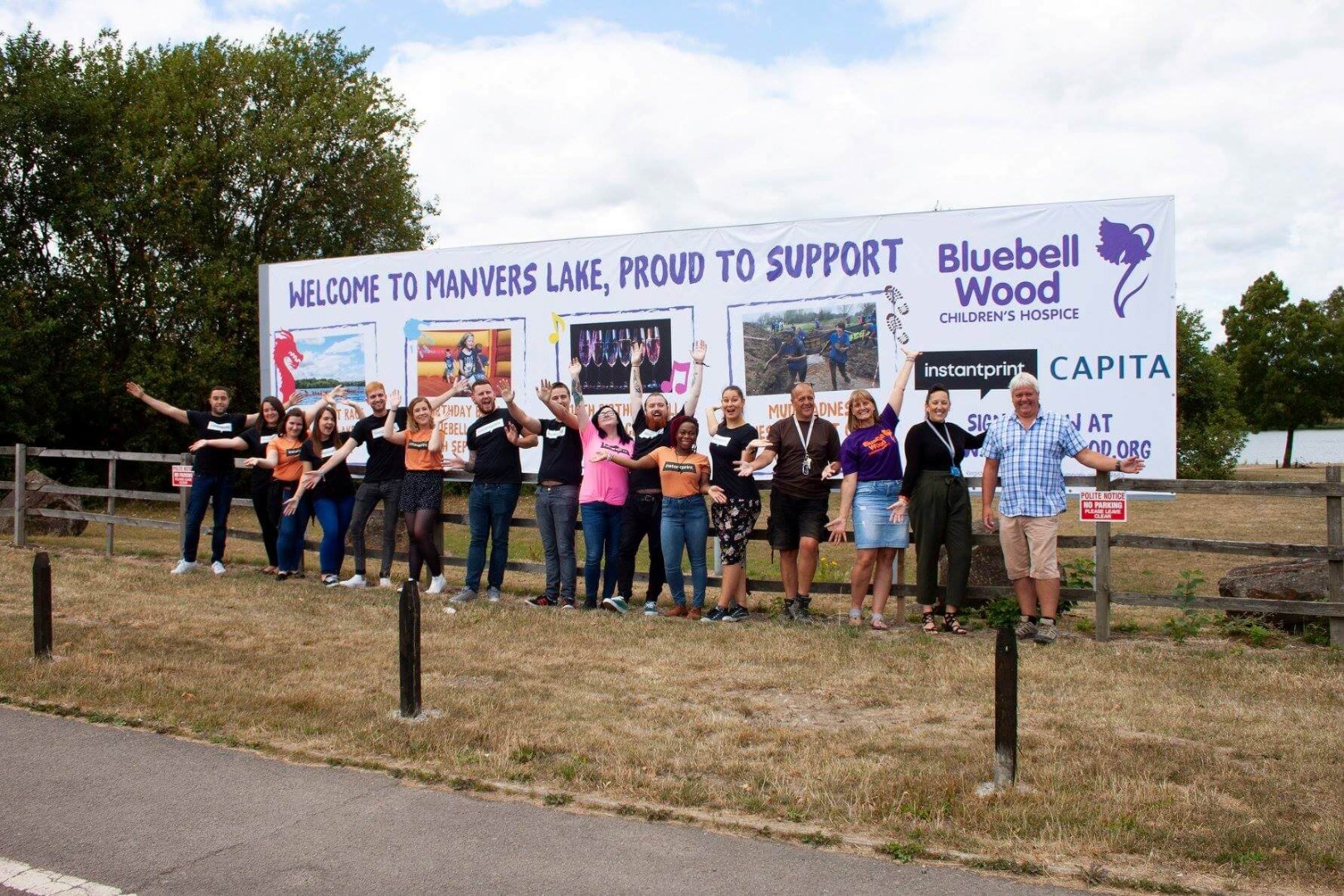 Local Flyer Drops
Flyers are one of the best marketing strategies to spread the word about upcoming events, new volunteer positions and awareness of your cause. Buying them in bulk online cuts costs while maintaining the high quality that donors and volunteers will associate with your reputable brand.
Plus, they're easy to distribute. Hand them out in the streets, place them in holders in shops, have them to hand on coffee tables, or pay a small delivery fee to have your charity advertising distributed in a particular postcode.

Reimagine Point of Sale
All of the different point of sale tools you might see in a bar, shop or waiting area are perfect for repurposing for your needs. We love this NHS table talker that's being used to grow awareness of high blood pressure. It combines print and digital (which is highly effective!) to boost engagement with the advert by encouraging readers to scan the QR code to find out if they have high blood pressure.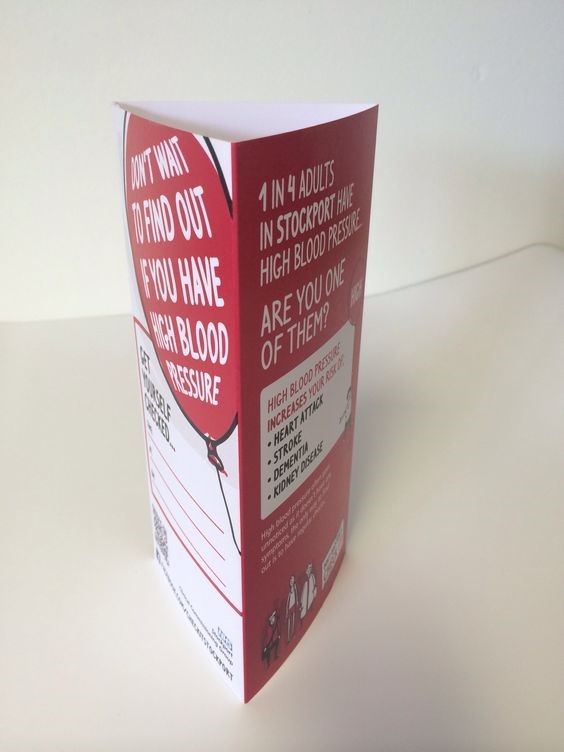 Organise a Bake Sale
If there's anything we love more than print here at instantprint, it's got to be cake. There's nothing like a bake sale to rally even the Scrooge-iest of charity donors because there's something for everyone! Even if you don't bake, you can still show your support for a campaign by eating cake – and we'll happily volunteer our taste buds for that.
To run a successful bake sale, you'll first need to communicate it in advance to let everyone prepare ingredients and time to bake. So, get your charity advertising up and running, post flyers and send an email a week or two before the event. Make sure to bring plenty of plates and knives for the bakes as well as a donation jar for money.

Then, print out folded business cards to label what each cake is and any allergens, like the ones we made recently.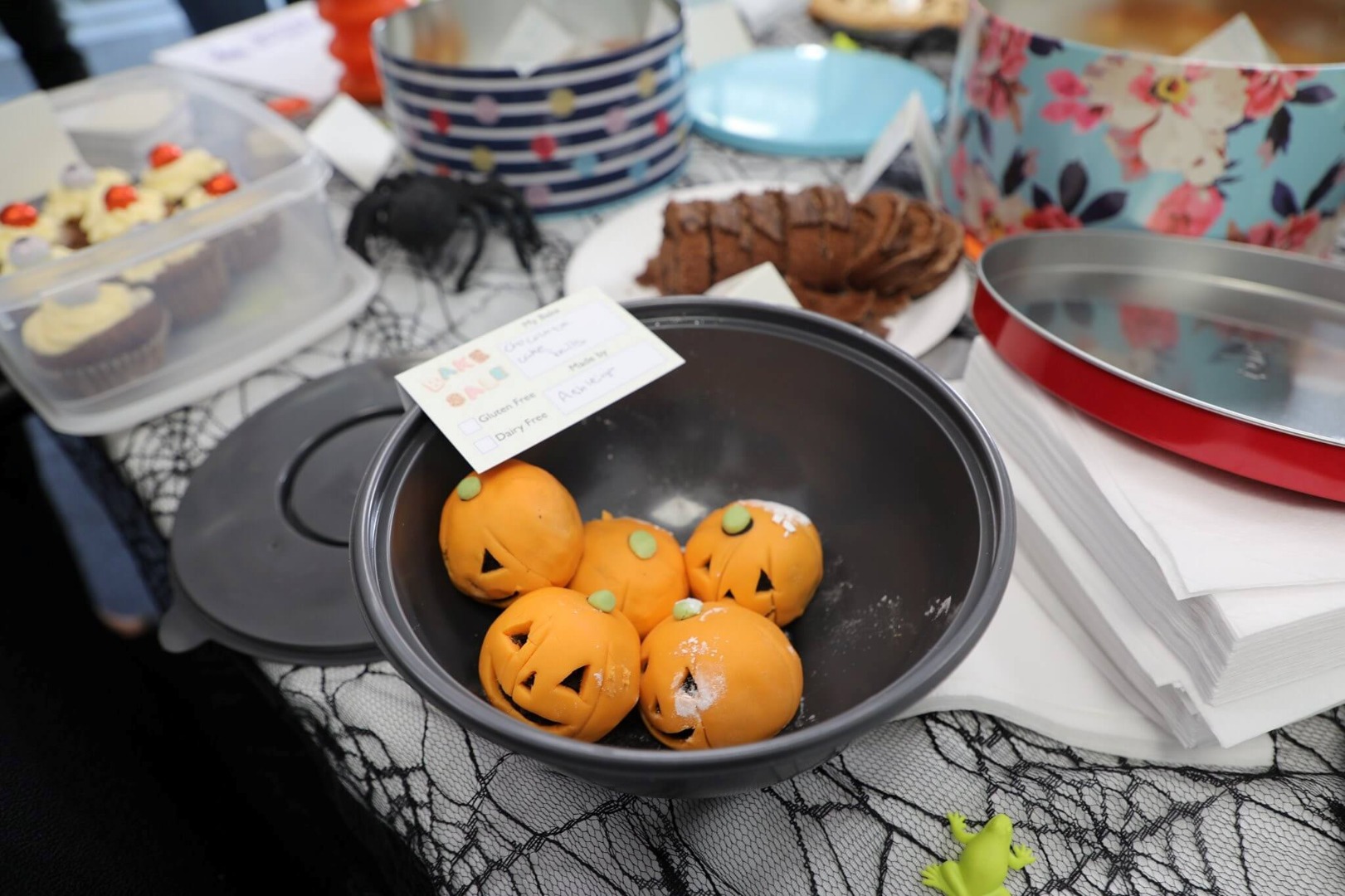 Host an Online Competition
If you want to increase engagement with your campaign and the number of followers on your social media accounts, a competition or giveaway is a fantastic charity marketing idea to do just that.
Our Marketing Executive, Craig, recently entered his Chihuahua, Chino, into Thornberry Animal Sanctuary's virtual dog contest, which involved sending in a picture of your dog in fancy dress. The animal sanctuary then posted the pictures of all the dogs and the one with the most likes won (which, of course, Chino did!).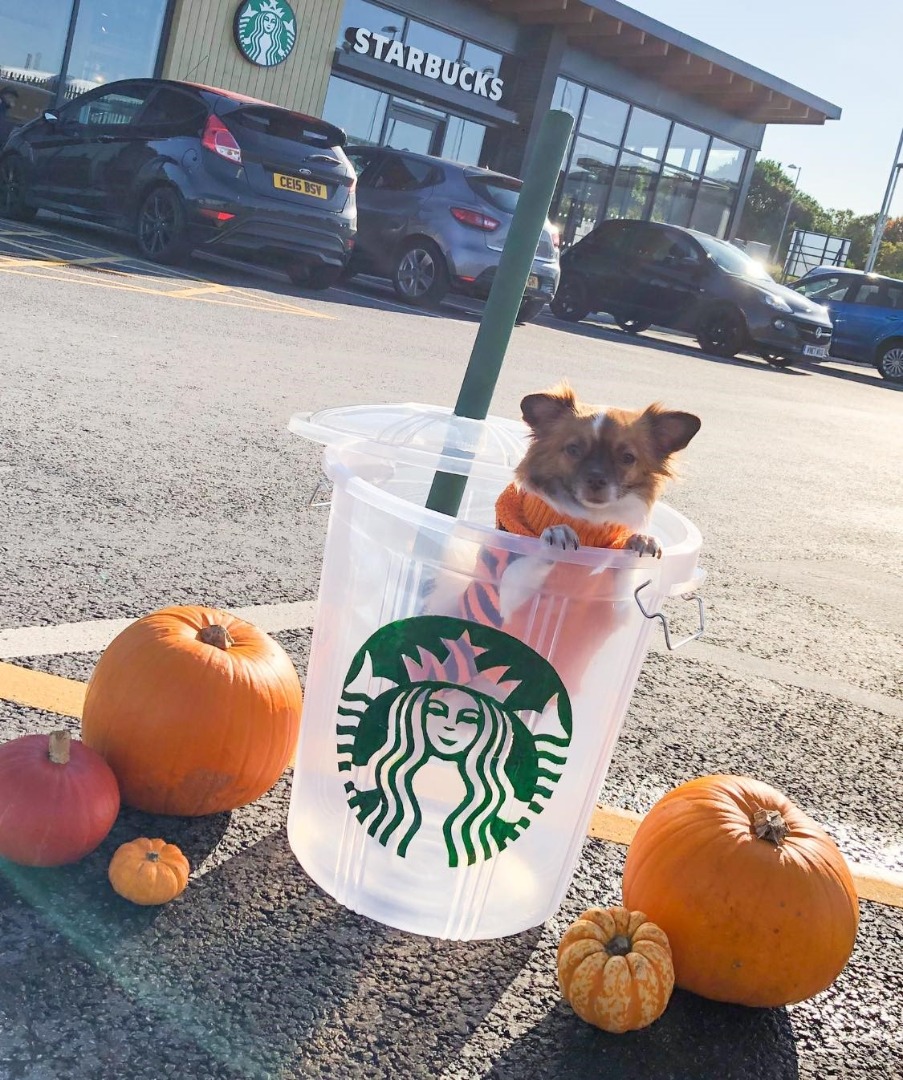 Because everyone wants their picture to win in this type of competition, they'll inevitably share your charity's Facebook post asking people to like and comment. You'll also gain more followers as people will want to see which post wins.
Top tip: Be sure to make sure your profile pictures, cover photos and bios are up to date with your latest messages. These competitions usually mean you'll have a lot of new prospective visitors to your social media pages and you'll want to engage with as many of these people as possible!

Organise a Unique Event
Take advantage of our natural FOMO (fear of missing out) to boost your next charity campaign! People are always looking for once-in-a-lifetime experiences, and if it means raising money for charity, then all the better.
Events like climbing mountains, camping under the stars and colour runs are great examples of super fun and unusual events that many people only get the chance to take part in if they're raising funds for a worthy cause.

Organise a Casual Event
On the flip side, casual events that are easy to join in with are also a really popular way to encourage donations and raise awareness for your cause. The more accessible the event, the more likely people are to take part. That's why events like 'wear your pyjamas to work day' are always so popular – who doesn't want to wear their comfy jammies and slippers to work?
Host an Online Auction
If you're a charity that accepts clothes, toys and other miscellaneous bric-a-brac as donations, you're probably rife with treasures that you can't possibly move in a regular store.
Hosting online auctions through your website or Facebook page are great ways to clear some of the clutter and make a bit of money for your charity at the same time. Surely there'll be someone who will appreciate that rug with the dogs playing cards on it.

Poster Campaigns
Surely we couldn't complete this list without including some of the creative and emotion-provoking campaign posters charities have given us! Posters are visual, and thus incredibly evocative. Clever imagery leads us to think longer and harder about some of the most pressing issues we face in the world.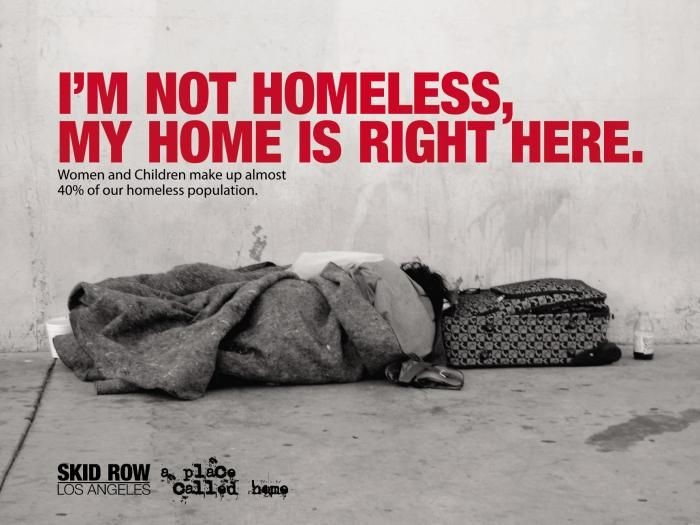 If this kind of charity advertising interests you, be sure to check out these 7 charity campaigns that impacted the world.
Awareness Days
Creating an annual awareness day is a great way to celebrate yearly progress and remind people of your cause. Some charities use specific days because they mean something special, like the UK Samaritans having their annual day on 24th June (24/7) because you can get in touch with them 24 hours a day, 7 days a week.
Alternatively, you can use existing awareness days that already have a lot of momentum. This is especially effective if these days are trending on platforms like Twitter because people will be searching for them. For example, you could post a tweet on world volunteer day to say thank you to your volunteers or try to recruit some more.

Need Further Advice?
We hope these charity marketing ideas have given you plenty of food for thought! For some added exposure, make sure to tag us in your print marketing creations on Instagram or Twitter @instantprintuk for a chance to be featured on our channel, website, print materials and more.
If you need help with charity marketing ideas or campaigns, contact our friendly team. They are on hand to help you get the most from your charity advertising and achieve your goals.