Over the years, charities have had to employ more and more shocking techniques that cut through the noise and demand attention. Print is traditionally a massively successful form of marketing for charities, and continues to push boundaries in ground-breaking campaigns.
Each of these incredible charities used print to send a powerful message that not only generated much needed awareness, but entirely changed the way we think in modern culture.
Dogs Trust
Who hasn't heard the slogan 'A dog is for life, not just for Christmas'? It's something that is now instilled in our collective vocab, and it's all thanks to Dogs Trust and their genius sticker campaign. Coined by former Chief Executive Clarissa Baldwin in 1978 and sent out to 200,000 motorists at the time, it all started as a way to make the nation think twice about impulsively purchasing puppies as Christmas presents. It's now a phrase displayed proudly on roughly three million cars. Fair to say it stuck – literally!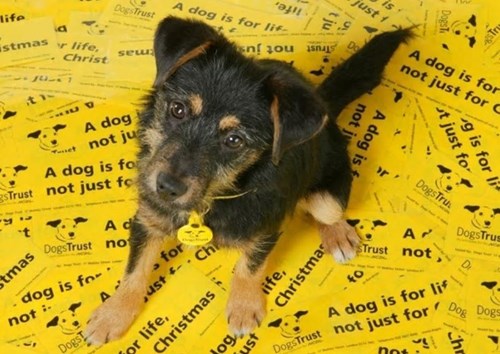 image: theguardian.com
WWF
Well known for their attacks at the indifference of humans to environmental issues, the WWF didn't disappoint with this brutally honest poster campaign. It managed to convey the very complicated damage to the ecosystem that we are inflicting on the planet in simple, ruthless terms. The message is clear; carry on the way we are and these extraordinary species will soon be gone forever.
The poster turns the common fear of sharks entirely on its head, making our phobias seem trivial when contrasted with the potential extinction of an entire species. The simple poster campaign by DDB & Co Turkey won numerous awards when it surfaced in 2010, and has continued to generate awareness around the globe, firmly placing the precariousness of the ecosystem on the map.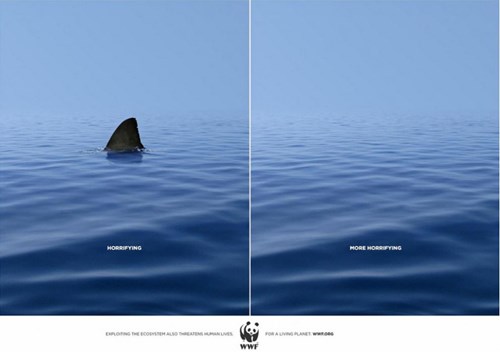 image: buzzfeed.com
In a similar thread, this poster from the World Wildlife Fund is one of three which employ a different metaphor to convey the impending issue of extinction. The "Extinction Can't be Fixed" poster series shows endangered animals including a Rhino, Tiger and Polar bear being inspected by "mechanics" in a workshop.
BBDO Spain are behind the thought-provoking posters, which highlight how there is no quick-fix to solve the issue, however much the human race wants to believe it.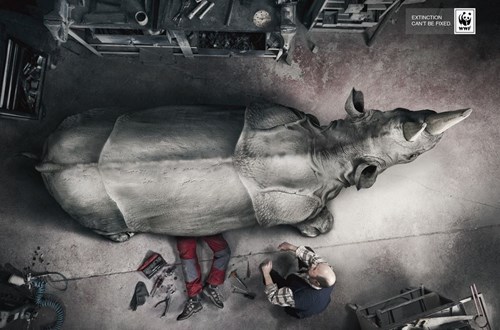 image: buzzfeed.com
Barnardo's
Barnardo's use some of the most controversial imagery ever seen in charity advertising, and their hard-hitting shock tactics shook the world and demanded attention. Back in 1999, the children's charity stirred the media by depicting children placed in troubling adult situations to show what future awaits the children they are trying to help. These include injecting heroin and preparing to commit suicide.
Agency Bartle Bogle Hegarty were behind the poster series, which all photographed by Nick Georghiou. Giving Children Back Their Future shows in raw, unadulterated imagery, the vulnerability of the children they work with. Although the copy of each poster states the name and age of the adults that the children are meant to represent, by using children instead the poster undeniably evokes a stronger emotional response.
Brand Marketing Manager Kate Sloan said the campaign was also designed to reach towards a younger audience. "We had two specific 'business' aims of the campaign: first, to attract a younger subscriber base and, second, to build engagement with new and existing supporters to increase our regular donor base", Sloan told Third Sector.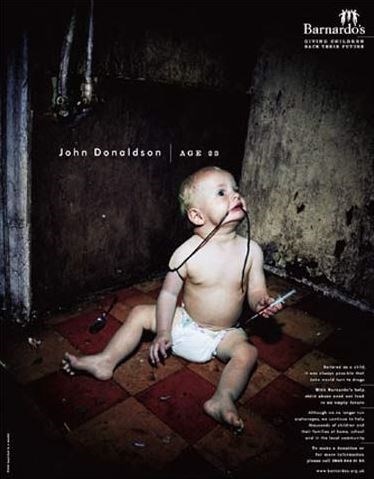 image: pinterest.com
Being no strangers of hard-to-swallow content, Barnardo's furthered their influence in the charity sector in 2003 with a campaign which broke the record for the most complained about advertisement ever made according to the Advertising Standards Authority. The "Silver Spoon" posters show a happy baby happily lying on a comfy bed, eating with a silver spoon. The image is almost redundant however, as the eye is automatically drawn to the horrifying images of babies swallowing needles, acid and a cockroach crawling from its mouth.
The posters force the idea on the viewer that not all children get a privileged start in life, and the reality of hardships some infants face is too gruesome to comprehend. It may have received plenty of complaints, but the repercussions only generated more awareness for the charity.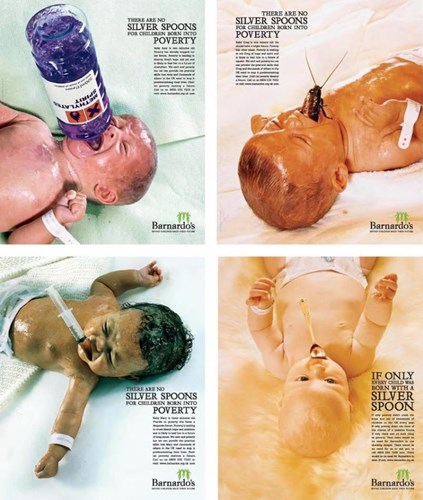 image: theguardian.com
British Heart Foundation
This image was part of the British Heart Foundation's campaign to raise awareness of the link between clogged arteries and smoking. The billboards force people to recognise that smoking endangers your health beyond your lungs. By showing an actual tube of fat within the cigarettes, it materialises a concept that can be difficult to picture when simply told it. The fat filled cigarette poster accompanied a shocking TV advert which encouraged 14,000 smokers to kick the habit!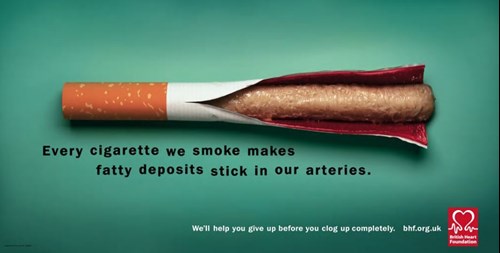 image: theguardian.com
Peta
Peta conducted one of the most memorable campaigns of the 90's with their infamous "Naked" posters. In a bid to diverge the public from buying fur products, they gathered some of the world's most recognisable and influential models to pose naked underneath the phrase; "We rather go naked than wear fur". The celebrity status of Emma Sjoberg, Tatjana Patitz, Heather Stewart Whyte, Fabienne Terwinghe and Naomi Campbell helped propel the poster into the public eye, and emphasise how fur is neither fashionable, nor desirable.
Ironically, Campbell ended up angering activists 15 years later by becoming the face of a furrier firm, undermining her efforts decades before!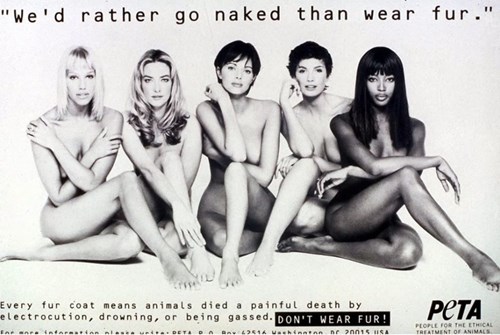 image: theguardian.com
Stonewall
"Get Over It!" is Stonewall's ground-breaking 2007 campaign which was developed with school pupils and teachers to tackle homophobic bullying in schools. The plain speaking poster packs attitude and directly tells pupils, in their own language, that being gay, trans or bi is never a reason to be bullied. The message has since appeared in languages across the world in order to stamp out homophobic bullying once and for all and remains one of the pinnacle images in the global fight against homophobic discrimination.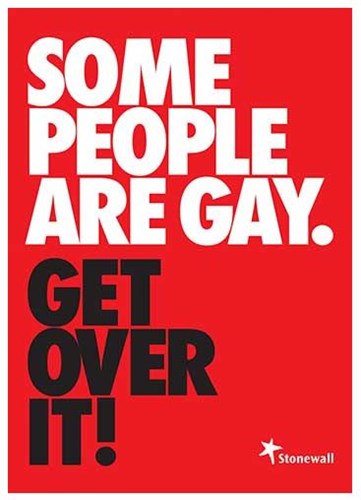 image: pinterest.com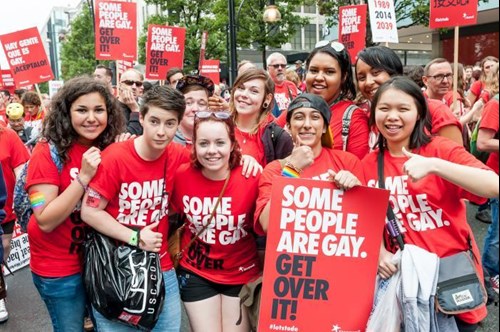 image: stonewall.com
Mom's Demand Action
Addressing the issue of guns in America is always a divisive subject. The "Gun Sense" campaign is a movement which tries to address the seemingly nonsensical ironies that surround gun law in the states. Mom's Demand Action researched some surprising objects which have been banned in the US in order to "protect" their children. The first shows a child holding a Kinder Surprise Egg, which is banned in America due to a 1938 law which prohibited any candy with embedded toys.
The second is the famous fairy tale of Little Red Riding Hood, which is banned in two California School Districts for containing a reference to alcohol (Little Red Riding Hood carries a bottle of wine in her basket). By placing these two harmless objects in stark contrast to killing machines, Mom's Demand Action encourages America to think reasonably about its laws, and recognise the immense danger that gun ownership poses.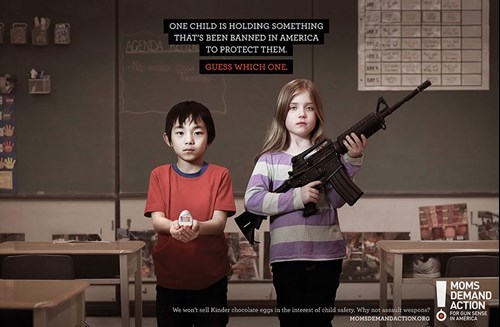 image: boredpanda.com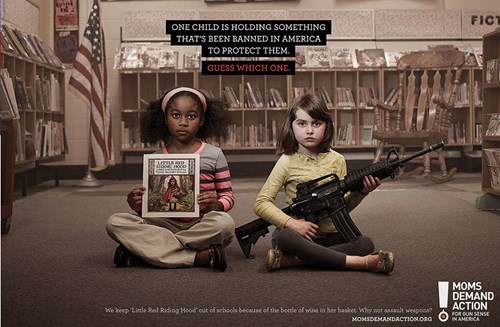 image: boredpanda.com
To inspire action from the viewer, each one of these print campaigns successfully instilled a sense of fear, shock and emotion. No matter what the outcome may have been or may be, their impact will be remembered for years to come.