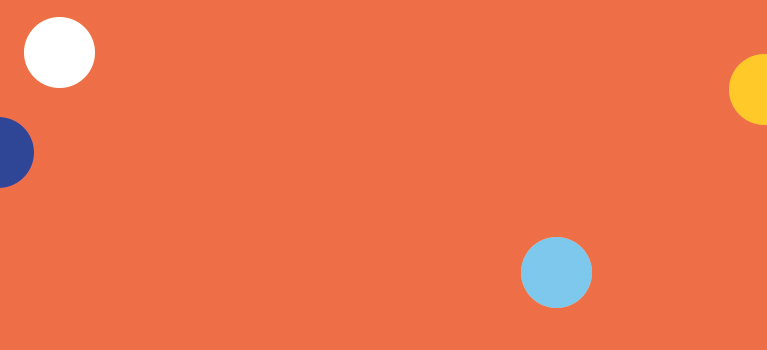 Glued Presentation Folders
Our glued pocket folders are ideal for accompanying you to important meetings and networking events. Secure and stylish, these folders are a sturdy and reliable way of keeping all your documents in one place.
Whether you need an A4 or A5 sized folder, the strong pocket on these custom presentation folders is glued on one edge and can keep up to 15 pages organised and free from risk of crumpling and coffee stains.
Your branded presentation folders are printed on premium 350gsm silk stock, and are available with three different lamination choices, ensuring that you're fully equipped to impress whatever the event.
Shop by Glued Presentation Folders Type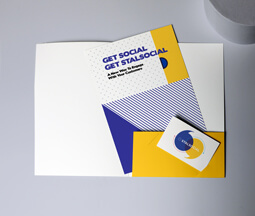 Printed on thick 350gsm silk
Holds up to 15 sheets of paper
Perfect for a welcome pack or marketing take-away
Print on both sides
Handy business card slot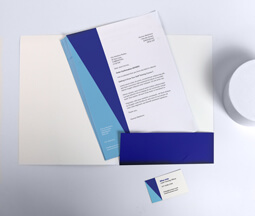 Most premium presentation folder choice
Glossy or matt finish
Add spot UV for an extra special finish
Holds up to 15 sheets
Business card slot included
Our Customer Reviews
Why Choose instantprint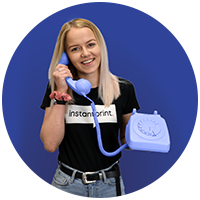 Friendly print experts on hand to help you at every step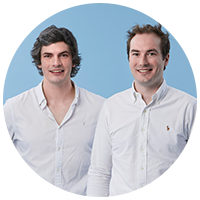 Everything you need to get your business running safely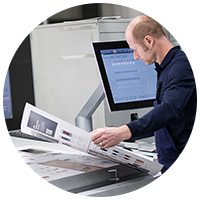 Quality paper, sustainably sourced from our carefully chosen suppliers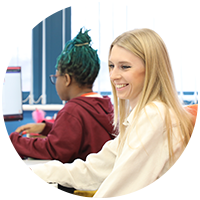 We check every piece of artwork that goes to print
How to Design Amazing Print
Want to create amazing marketing materials? Check out our how to video for designing your flyer. With tips like using a larger font for important text or how much space to add between your text, you're sure to learn a few things to make your work stand out.
Even if you're on a tight budget with no graphic design experience, our free online design tool means you have everything you need to create professional print at your fingertips! Start from a blank canvas or choose from thousands of free customisable design templates – it's entirely up to you. From bright and fun to sleek and professional, there's a style to suit every business. Check out our blog for more design tips!
How Do Glued Presentation Folders Work?
Pocket folder printing is our easy, fuss-free folder option: we glue the pocket straight after cutting and printing, so there's no assembly required – you can save your time for filling your new folder full of goodies!
We'll also cut a small slit in the folder's pocket to perfectly fit your business card. Whether you go traditional with a corporate business card or use this space to offer a discount to your delegates, make sure you take advantage of this added feature.
Inside the pocket, you can fit up to 15 sheets of standard paper, like thin leaflets, or letters printed on your own custom letterheads.
You can print your design on the front of your folder, inside and on the pocket. Pick your size on this page and find our free presentation folder templates that you can use to set up your artwork correctly.
What Size Glued Presentation Folder Should I Get?
We offer two different sizes of presentation folder, and the one you pick will depend entirely on the types of documents you want to include in your pack.
A5 Glued Presentation Folders
Printed on thick 350gsm silk, these A5 glued folders hold up to 15 sheets of paper and are the ideal way to present welcome packs for new starter employees or take-away documents for marketing events. Have your logo printed on both sides for easy, recognisable branding.
A4 Glued Presentation Folders
A4 glued folders are a larger option, ideal for welcome packs, because they're the perfect size for introductory letters. This is a popular option for universities, estate agents and for welcoming a new member to the team at work.
What Does Oversized Mean?
Oversized means slightly larger than the size stated, for example, an oversized A4 custom presentation folder is actually a little bit bigger than A4. That's to make sure you can fit A4 documents safely inside the folder.
All of our pocket folders, whether they're glued or interlocking, are oversized.
What Should You Put in a Presentation Folder?
With space for 15 sheets of paper, you've got plenty of opportunity to get your brand across. But what kinds of products should you always include in a presentation folder? The answer is: it depends!
There are loads of different ways to use presentation folders, which means there are lots of combinations of things that work well in them. Whether you're prepping a sales folder, reaching out to prospective students or prepping for an event, here's a quick list of the different things you can put in a presentation folder.
Make your work stand out with our custom printed folders with pockets and enjoy tracked delivery as standard, with free delivery on orders over £75.
Get in touch if you have any questions, or request some samples to get an idea of what's on offer.