With trade show season rolling up, it's time to start thinking about how to pull in a crowd at your upcoming event. You may have already purchased your exhibition podium, and your eye-catching roller banner might be packed and ready to go, but what else can you do to ensure that your stand gets noticed?
If you're stuck for ideas or unsure about how to get people interested, we've compiled a list of creative and useful tips to help make your forthcoming exhibition a roaring success!
Go to a trade show beforehand
Before you start planning your own exhibition, it's always a good idea to attend a trade show purely as a spectator. This will give you a great indication of what to expect from your show and what to embrace or avoid when it comes to your stand.
When observing the exhibitions, think about what makes a good stand. What do the audience seem to like about the stand? What are the key aspects that you draw you to a particular exhibition? Take a note of these points and look out for details that inspire you. Witnessing the hits and misses of the competition will put you at an advantage when it's your turn to exhibit.
Image: inspiri-art-and-craft.com
Contact trade publications before the show
In the run-up to a trade show, it might be beneficial to get in touch with the editors of the leading trade publications in your industry, as they can often help generate interest for your exhibition by promoting it directly to your target audience. If you have exciting news or a new product to promote, tell them about this too. The bigger the story, the better chance you have of getting traffic to your booth.
In some cases, you might have to spend some of your marketing budget to gain coverage in a trade publication. If the budget can handle it, this isn't such a bad deal. Even the smallest advertisement can lead to exposure and it might just sway a fair few people to visit you at the event.
Spread the word using bloggers and your very own mailing list
Having a blogger on board to help with your marketing can often be extremely lucrative, especially if the blogger has a substantial number of followers. What bloggers can do that trade publications can't is reach a much more varied audience; one that is usually very trusting of the blogger's opinion. The trick is to approach a blogger who might be interested in your industry, for example, if you design stationery, look for someone who blogs about writing or crafting or possibly even homeware. Send them an email with links to your work, tell them about your upcoming show and perhaps invite them along or offer them a few freebies. If their following is strong, it's bound to pay off.
Do be aware that some bloggers require a fee for advertising. If you're confident that the blogger will bring in business for you, then it's worth considering. If you aren't sure, maybe try approaching someone else who might be happy to do it for free.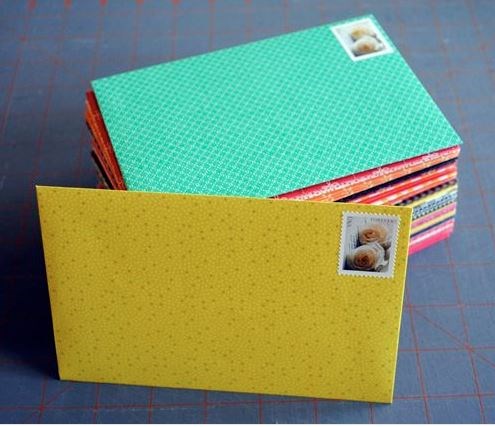 Image: babble.com
Another good tip for creating a buzz is to reach out to your existing customers. If they've used your services in the past, there's a chance they'll be interested in your upcoming exhibition. Use your in-house mailing list to tell them about the show, and make sure to mention how excited you are. Your own excitement might spark excitement in your customers and if you let them know in good time, then they'll be able to pencil the event into their schedules. They might even invite along their friends, family or colleagues, all of whom could potentially bring some shiny new custom!
Dare to be different
The general rule of thumb when it comes to designing your stand is to create something inviting that will outshine the stands of your competitors. You can do this with small details, such as free food or an attractive colour scheme, but if your budget permits, you could always go BIGGER! As the examples below demonstrate, there's nothing stopping you from thinking far, far outside of the box!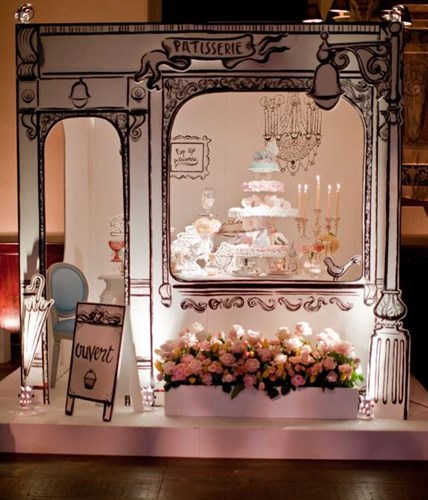 Image: lovemydress.net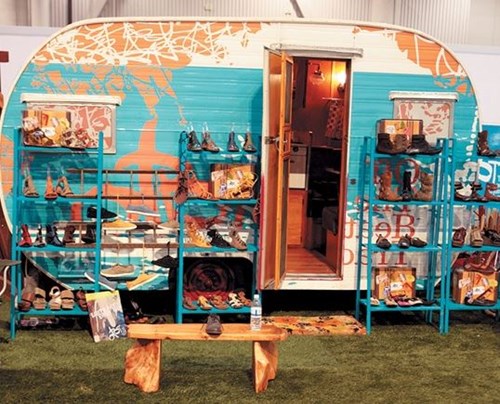 Image: exhibitoronline.com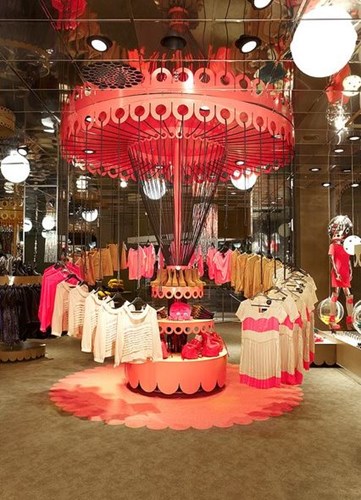 Image: pinterest.com
Choose the best staff for the job
The most important part of planning for your event is making sure that you have the right team members on hand. The best people for the job are those who are friendly, approachable and passionate about your service. With a dedicated, fun and personable support system, you'll be well equipped to entice new custom and most likely have a blast while you're at it!
For more tips and tricks on how to draw in a crowd on exhibition day, check out Part 2: At the Event…