A loyal customer base is a valuable asset for any business, but one that can be hard to obtain. Investing in your existing customers and keeping them happy is important as it can often work out much cheaper than trying to acquire new ones.
According to various studies, it costs at least five times more to attract new customers than to keep existing ones, says Khalid Saleh from Invespcro.
Therefore, to provide some inspiration, below are 7 ingenious ways to keep existing coming back again and again…
1. Loyalty Cards
Keep your customers coming back for more by offering a freebie once they have bought a certain number of products. This works particularly well for businesses that offer products like coffees and haircuts – where there is a lot of competition and loyalty is increasingly important.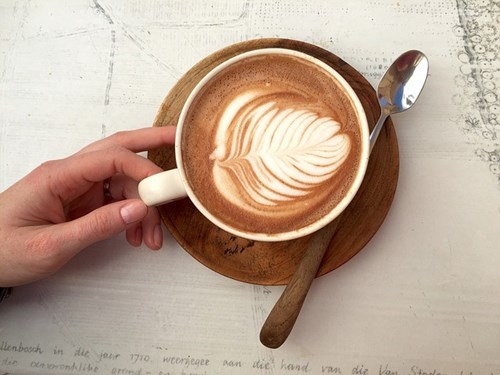 https://pixabay.com/en/brewed-coffee-cappuccino-coffee-1836168/
It also asks very little of your customer – they just have to turn up with their card and have it stamped. This simple method can help guide your customer to choose to go back to your business rather than try a new place.
2. Keep your Customers Happy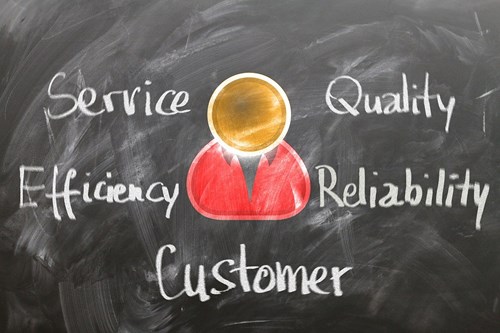 https://pixabay.com/en/customer-expectation-service-1253483/

It takes a lifetime to build a reputation and a second to lose one. If there's a sure-fire way to lose a customer, it's through neglecting a customer service issue. These days, a single complaint on a social media platform can cause huge losses both to your profits and to your reputation. Going above and beyond for your customers ensures that you're keeping them happy and more likely to use your business again – they may even recommend you to their friends.
Focusing on improving your customer services and ensuring that any problems which occur are solved as soon as possible is vital if you want to retain your customer base.
3. Communication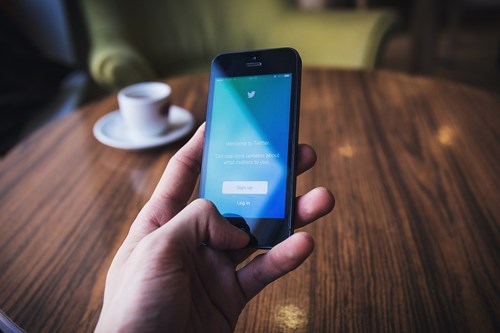 https://pixabay.com/en/cell-phone-phone-mobile-phone-1245663/
When it comes to keeping a loyal customer base, communication is key. Make sure you are set up on the relevant social media platforms and keeping them regularly updated. Start a conversation and ensure you keep a tone of voice consistent with your company's brand. It is important not to just try to sell to your customer all the time as they will get bored of this very quickly. Instead, try talking about something topical or humorous – something that your audience actually want to read!
Social media is also a great platform to get news out to your customers. If you are unexpectedly closing for the day, or have a new offer available, updating your social media with the relevant information will keep your customers in the loop. It is also valuable to be a bit more personal on these channels, ensure you are speaking to your customers in a friendly manner and having a bit of fun.
''Ensure you're active over social media and post on your blog weekly with content which should be helpful or interesting for your customers to read. You should also ensure that your online shop runs well on a mobile. This way you can remain connected with the customer.''
Sam Carter, Sales Manager at Challenge Coins 4 U.
4. Include Leaflets in Orders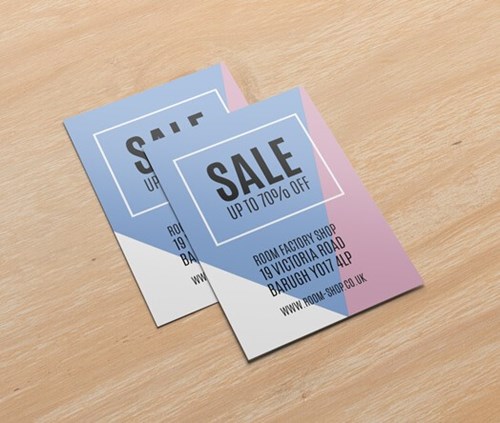 Handing out leaflets and dropping them into parcels is a fantastic way of re-connecting with a customer as it gets them thinking about their next purchase with you straight away. Perhaps use your leaflet to promote a new product, and add a discount code to give them an incentive to come back. Leaflets can also be a great way to push your social media channels, blog or newsletter.
5. Keep your brand fresh and updated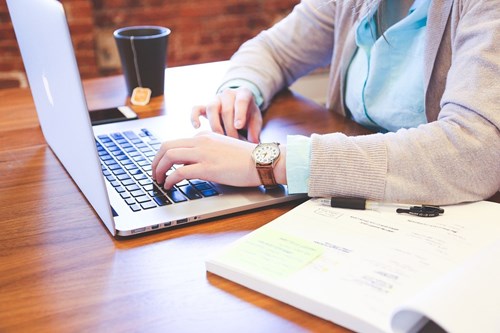 https://pixabay.com/en/student-typing-keyboard-text-woman-849825/
Keep your website and social media channels regularly updated with fresh content. Bring in new and exciting products for your customers to try. Rebrand when your look is out of date. This all creates the interest needed to keep your customers coming back. Remember, if there is never anything new to see or your brand is out of touch with your target audience they may go elsewhere.
You should also ensure that all of your print marketing is aligned with your online branding and consistent across all channels. When you update or rebrand your website, incorporate the new brand into your business cards, leaflets and flyers to make your brand easier to recognise and remember.
6. Host Exclusive Events for Existing Customers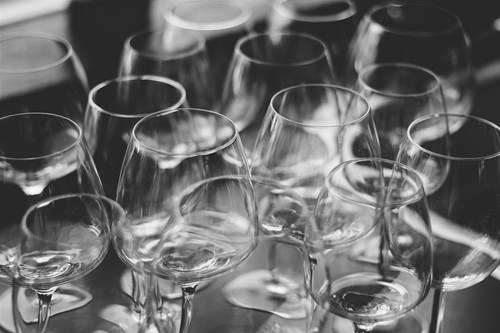 https://pixabay.com/en/black-and-white-restaurant-alcohol-1284072/
A great way to build a relationship with customers is to host regular events. Ensure to include your brand on all marketing materials at your event, especially anything that customers could potentially take away with them.
Founder of women's clothes shop 'Mine and Yours' finds throwing events to be extremely useful when reconnecting with existing customers.
''Host a party! We regularly host in-store customer appreciation parties, and serve food and beverages and offer up a festive, fun shopping environment. We have discovered that is a great way to drive further sales from new customers.''
Your event or party needn't cost much either, just try to host a special sale for attendees, a complimentary drink or two, a few freebies and then maybe throw in some marketing materials to push your brand!
7. Flash Sales for Existing Customers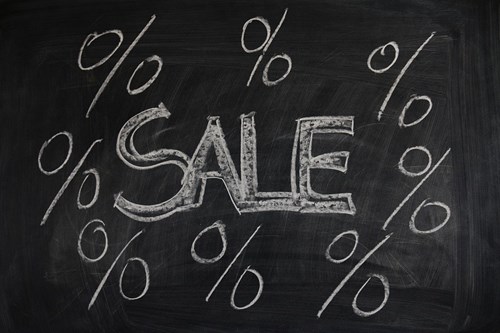 https://pixabay.com/en/null-percent-credit-euro-financing-1188489/
Another great way to ensure that your current customer base feels special is to promote a flash sale just for existing customers. For example, customers who have signed up to a newsletter can gain 50% off for one day only, this flash sale will make customers feel valued and encourage them to buy something else from you.
Flash sales can work well online and offline, depending on where you gain the majority of your custom and where you feel comfortable pushing your sale. This type of sale would also work well with an event or party as discussed in point 6.
Hopefully this blog post has provided you with a selection of inspiring ideas for keeping your current customer base satisfied and loyal.
Any of these ideas inspire you? Or do you have a few tricks up your sleeve for keeping existing customers? Let us know your thoughts over Twitter and Facebook!