Another alternative use of our products came to our attention recently from our customer Karen Jackson. Karen, who retired from the car rental sector over 4 years ago, lives in Dubai with her husband and loves following her favourite artists and getting creative.
With a Passion for Jazz and classical Tenor voices, Karen purchased some flyers to be used for autograph signings to either be sold to raise money or to be given to fans.
The first artist these cards were used for is Amy Hawthorn, Karen's niece and singer/songwriter who is currently promoting her single 'Be Bold Be Strong' for an Alopecia Charity.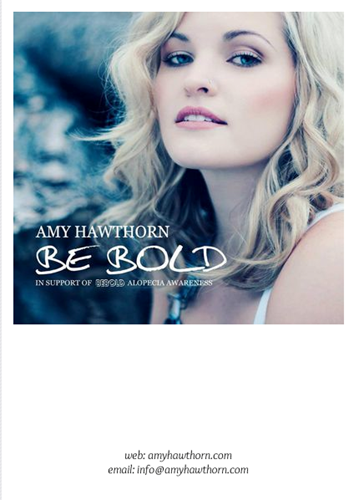 "I ordered the highest gsm so they would be more card quality than flyers. The cards will be used for Amy to sign her autograph either to sell on the Be Bold website or at local Christmas fairs to raise money for the charity."
It's a great cause and allows children suffering from Alopecia to have courage to talk about their condition without shame or fear of ridicule. Click here to see to the charity's official website.
The second artist is Jonathan Antoine, a classically trained tenor who was a runner up as part of a duo in Britain's Got Talent in 2012. He recently attended a British legion event in London when he met the Prime Minister and performed in Covent Garden where he used the cards to give autographs to the fans (also known as Fantoines!)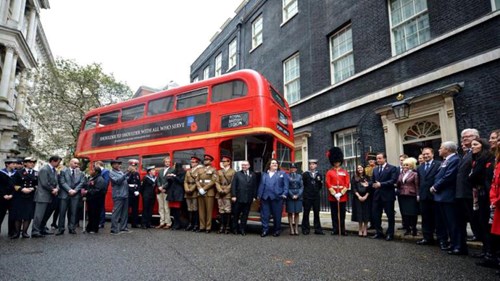 We asked, what made Karen choose instantprint?
"I chose Instantprint because it was the easiest online store to use, a great selection of templates although I wanted to show my creative side and chose the blank templates for my products. Prices Vs quality are spot on. The delivery is prompt and all products I've ordered have been exactly correct, of good quality and achieved the required effect. "
So there we have it, a great customer story using our products in an unconventional way. Do you have an alternative use for our prints? Let us know by emailing enjoy@instantprint.co.uk and you could be featured.