Every business will experience setbacks at some point or another in its lifetime – whether that's being faced with rejection right from the get go or encountering challenges throughout the journey. But, no matter how severe the situation may seem, there are many examples of companies that refused to throw the towel in and thrived despite their initial struggles. The following companies turned their setbacks into success – and lived to tell the tale!
AirBnB
The holiday rentals company AirBnB provides a hospitality service for people to rent short-term lodgings in cities all over the world. Their service grows larger and larger all the time, with 5 million listings worldwide and over 300 million guest arrivals. However, it's not always been plain sailing for the holiday rental giants! Back in 2008, when AirBnB CEO Brian Chesky was reaching out to potential investors, he was met with outright rejection. In 2015, Chesky publicly published these rejection emails to try and encourage startups who were being faced with similar challenges not to give up.
(Source: Pinterest)
Virgin
The Virgin brand is huge – there are loads of companies under Sir Richard Branson's Virgin Group from Virgin Holidays to Virgin Mobile. It's safe to say, Sir Richard has a finger in every pie! But, along with all of Virgin's successful ventures, there have been numerous less successful ones. Drinks, for example, were never Virgin success stories – Virgin Cola and Virgin Vodka are no longer around. The moral of this story? You've definitely got to break a few eggs to make an omelette!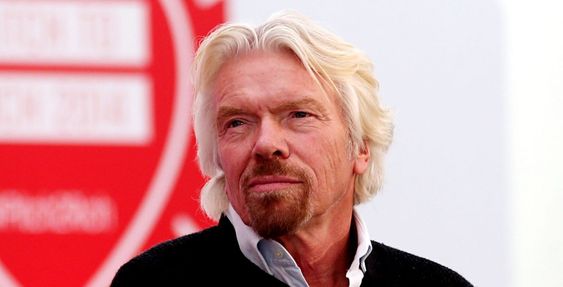 (Source: Pinterest)
Brewdog
In 2007, Martin Dickie and James Watt spotted a gap in the UK market for craft beers. After running Brewdog successfully for 2 years, they applied for Dragons' Den. Martin and James didn't get through the initial stage – they were rejected before they'd even pitched their idea to the 'dragons'. Brewdog is now a multinational company selling award-winning beer – the £100,000 investment for 20% of the business they'd planned on pitching to the dragons would now be worth £360 million! This isn't the first time the dragons failed to see the potential of an amazing business – Trunki and Tangle Teezer are two huge brands that were also unsuccessful on the popular BBC programme but have done fantastically ever since.
(Source: brewdog.com)
Nutmeg
When Nick Hungerford travelled from London to Silicon Valley, California, with his idea of an online investment management company called Nutmeg, he wasn't exactly met with enthusiasm. In fact, all 45 of the wealthy investors he pitched to rejected him. However, once lucky number 46 agreed to invest in Nutmeg, others soon followed suit. From 2011 to now, Nutmeg has won multiple awards, manages over £1 billion in assets, and their customer numbers are continuing to soar. For Hungerford, persistence definitely paid off.
(Source: nutmeg.com)
The Muse
The Muse is a global job search and career guidance website, with over 500 companies owning corporate profiles and millions of candidates using the service on the quest to land their dream job. However, the road to success for The Muse's CEO and founder Kathryn Minshew was not a smooth one – it's safe to say, it was utterly potholed! After 148 rejections from investors, Minshew remained persistent, using the experience of failure to improve her technique. She reflected on mistakes she'd made before and ways she could improve her pitching skills, and by March 2018 had raised $30 million.
(Source: Pinterest)
So, whether you're a new startup struggling to get your foot on the ladder, or you don't seem to be advancing as quickly as you'd like, don't give up! There are so many success stories of entrepreneurs who powered through the setbacks and came out the other side happy and prosperous because of their confidence in their business ideas and ability to use rejection to their advantage and learn from it.