Business stationery is having a revival. With desirable stationery in all shapes and styles saturating the likes of Instagram and Pinterest, paper correspondence is all the rage.
There are lots of benefits to using stationery for your business communications. With so many businesses moving solely online, sending out compliment slips to customers or correspondence cards to potential investors can help make your company seem more personable. If you include your branding as part of the design, even better. Not only will it show your audience that you pay close attention to detail, but it can help to highlight your professionalism and strengthen your brand identity.
To give you an idea of the impact that branded stationery can have, we've rounded up a collection that is too cool for school! As each of these stylish examples demonstrate, great design, strong branding and a more personal approach to correspondence can help transform your business from 'so-so' to successful!
All Things Bright and Beautiful
Now this is what we call a head-turner! Using yellow really helps this brand to stand out from the rest. The clean and chic design doesn't do any harm either!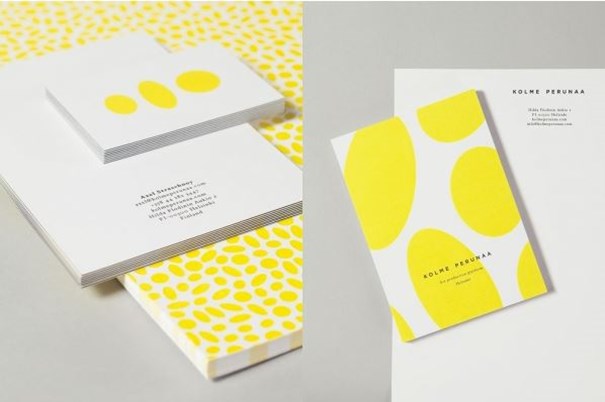 Image: fivestarlogo.com
Dark Horse
In stark contrast to the above, we're completely enamoured by this dark and daring design. With its opaque tones and floral patterns, it's a stationery kit to go wild for!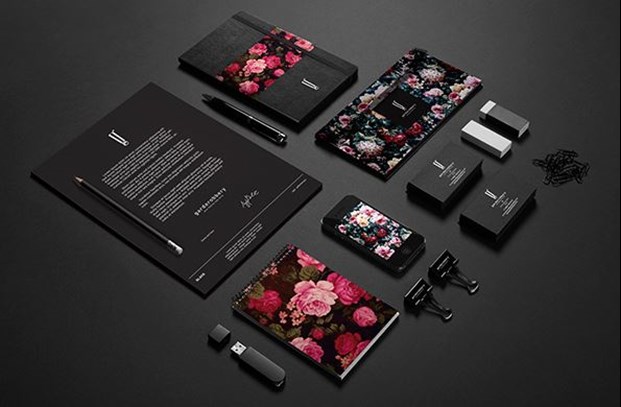 Image: behance.com
Flower Power
Speaking of florals, these peonies pack a real punch! With a stunning logo and a finish that manages to look both eco-friendly and high-end, we'd be waiting by the post box for this one!
Image: behance.com
Green with Envy
Talk about on point! Plant-themed designs are popping up everywhere lately, so why not use one for your stationery too? If this stylish set was ours, we'd be sending out letters all day!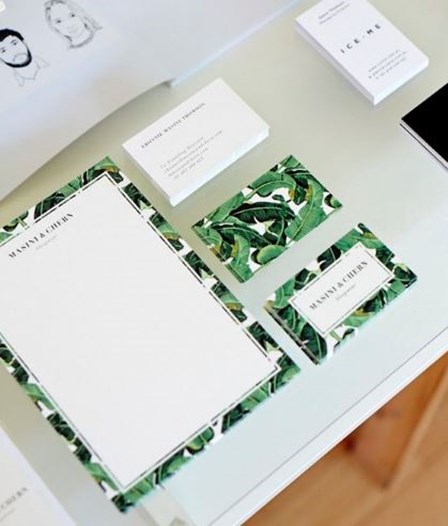 Image: pinterest.com
Minty Fresh
The key to great branding is to pick a strong colour scheme and run with it. This mint green and nude combo is super stylish. And if there's one way to head up a letter, it's with confident typography that scream 'this is us!'!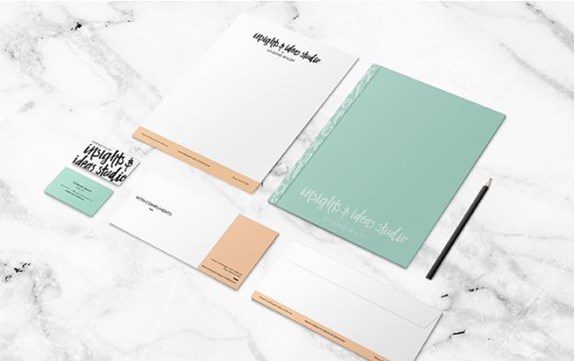 Image: smackbangdesigns.com
Pure and Simple
As this letterhead design proves, less can be so much more. While we often pass off the colour beige as a tad dull, there's nothing boring whatsoever about this minimal finish. Clean, calming and pure class; it's the perfect blank canvas for your communications.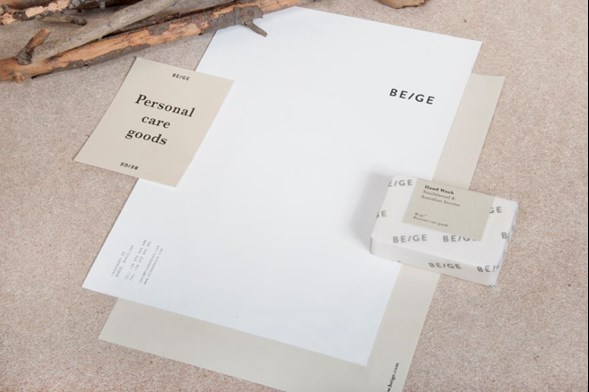 Image: joseppuy.com
Colour Pop
This company shows us how it's done with great use of colour, a striking logo and branding that's rolled out across all mediums. The positioning of the logo at the bottom of the letter is a nice touch too.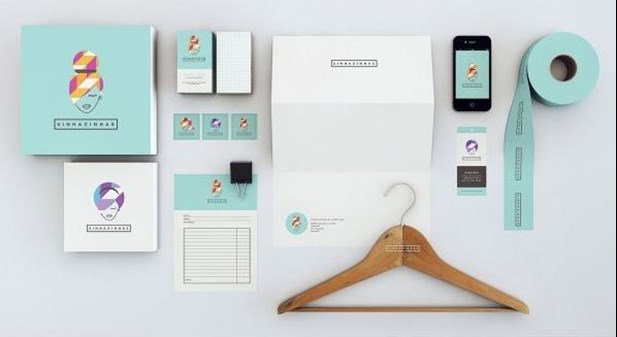 Image: blogduwebdesign.com
Grey Matters
This is certainly not your run-of-the-mill invoice, but who says that business documents have to be conventional? Go against the grain and add a few block pastels. While you're at it, throw in a trendy pattern for the back of your invoice too, just like this eye-catching grey number!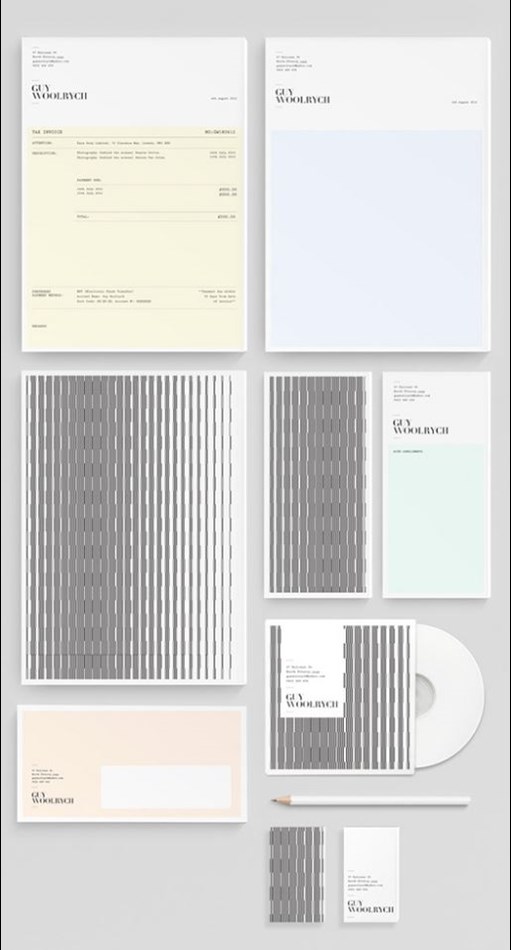 Image: lovelystationery.com
Earn Your Stripes
Stripes will never go out of fashion. We love how this design uses long lines to draw your eye. So much so that the logo runs right off the page, giving you the sense that this company goes above and beyond!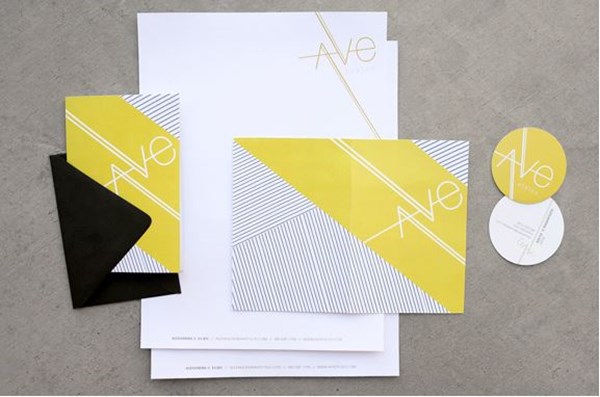 Image: promisetangemanblog.com
Catching Waves
If their letterhead is anything to go by, this is one cool company! With bold colours and chunky graphics, you'd definitely sit up and pay attention if you got this letter in the post!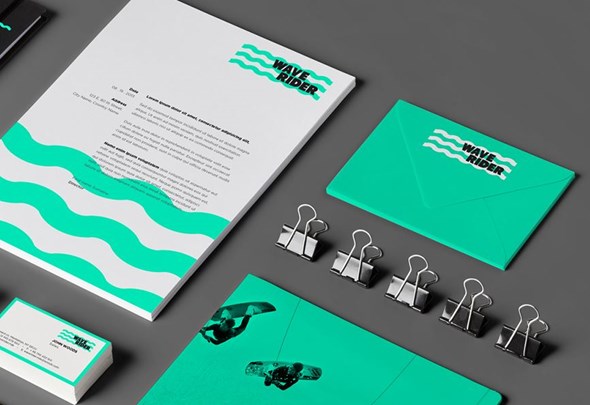 Image: behance.com
Feeling inspired? Us too! To ensure that your recipients recognise you instantly, follow suit and spruce up your communications. Put an eye-catching spin on the design and make sure everything you send out is bang on brand. You'd be surprised how much this seemingly small detail can give you the edge over competitors!