Feeling the pressure to impress new clients and win over that all-important new business?
Well, we believe an informative and beautifully-presented pitch pack is the cherry on top of a successful business proposition. Plus, as it's something which all your competitors will provide at new business meetings, you can't afford not to.
If you're unsure on what to include in an effective pitch pack then keep reading, as below we discuss what to include and why…
Presentation Folders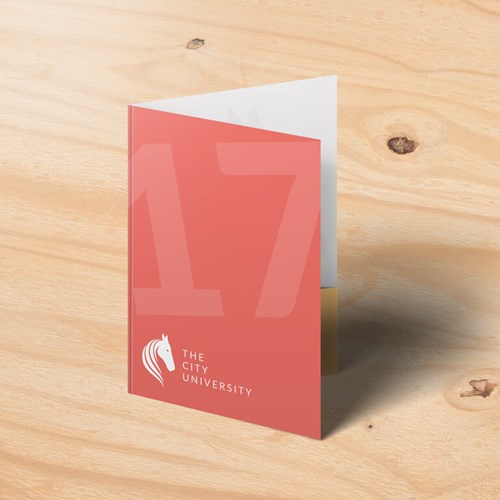 If you're dedicated to creating a winning pitch pack then a presentation folder is hugely important. It will keep your pitch ordered and organised, plus, it's a fantastic opportunity to showcase your company branding.
If you really want to impress the client then include something personal on the front cover of your presentation folder. For example, the client's name and branding. Although this may seem like an insignificant and simple idea, it says to the client that you care and that they're not just another account.
Jennie Talbot, Creative Lead at instantprint shared her thoughts on brand personalisation in your pitch.
"Like everyone always says, it's all in the details – applying a little bit of brand personalisation to your presentation can make the client feel like you went the extra mile to impress them. So when it comes down to that final decision of who to go with, this little thoughtful detail could be the deal breaker!"
Booklets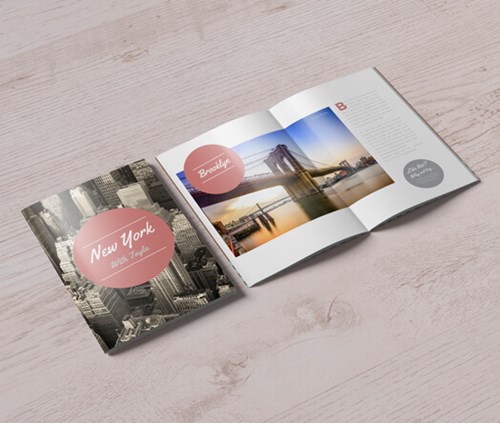 Your booklet will be the heart of the pitch pack as it will naturally contain most of the information which your client requires.
Unsure on what to fill your booklet with? You could include information on all the different services your company offers, including successful case studies and background information on your business. Or you could utilise your booklet as a way of creating an overview of your business presentation.
Ensure to change the content of your booklet to suit the client. You could list all the services which your business offers but then only highlight the services which you're currently proposing to that client. This shows that this service is bespoke whilst also underlining what services you could potentially do in the future.
Steve Benson, Founder and CEO of Badger Maps, clarifies the importance of customising each pitch for each client.
''The trick to creating a winning pitch is to focus and customise it depending on who you're talking to. You need to clearly communicate your value proposition and who your product or service is helpful for. Prepare different versions of your pitch for your different types of potential customers, investors, buyers etc. so you can customize your speech each time and make it more effective.''
Business Cards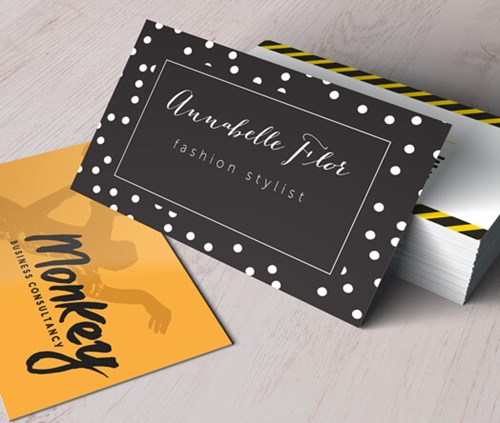 Never turn up to a new business meeting without beautifully designed business cards. Business cards indicate that you're a professional and that you take yourself and your company seriously. Plus, they're handy for clients to have so they can quickly give you a call or drop you an email.
In basic, a business card should have all the contact information which the client requires to easily get in touch with you, presented in line with your company branding. In today's digital age, your business card should also include your company's social media handles, so your client can discover more about you if they wished and keep up to date with any relevant company updates.
For more inspiration on creating the perfect business card for your company check out this post we previously created on 15 Inspirational Square Business Cards.
Flyers and Leaflets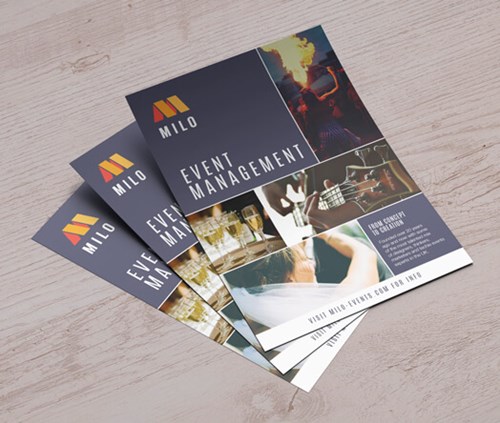 Flyers can be used within a pitch pack to really reinforce who you are and what you're all about. Ensure to include your brand motto and logo to give the client a greater understanding of your brand and company values.
When it comes to leaflets, they can be utilised as a way of showcasing costs and pricing, dependant on your service and/or product of course. This may not work so well if you're still to confirm costs, or if you're choosing not to get involved in money talks just yet. However, if you want to be upfront with the costs of your services then your client will probably find this beneficial, as they will be able to fully see where their money is going.
USB
As well as sending your power point presentation over email after the meeting, provide a USB within the pitch pack with the presentation on. In that way, your email won't become lost in the client's inbox and it provides your client with a straightforward way to share the presentation with work colleagues and business associates.
Free branded stationery
As the perfect finishing touch to your pitch pack, provide your potential new client with free branded stationery.
It's a terrific way to subtly push your brand and ensure that your client remembers who you are.
Overall, you want to make sure that your pitch pack has all the information which a potential client expects to make an informed decision, presented beautifully in your brand and customised to the specific client's needs.
It's entirely up to you what print you include – if you choose booklets, flyers and/or leaflets – but we think the more information the better!
What would you include to create a winning pitch pack?
Share with us over Twitter and Facebook.