Pamphlet Printing
From raising awareness for an event to advertising a new product or collection of services or simply getting your business' name out there – a pamphlet is a great way to achieve this. If you're looking for A4 pamphlet or A5 pamphlet printing, we've got a wealth of choices available for you here at instantprint.
Are you a school or college looking to get some collateral printed for new starters? Or perhaps you're a doctors' surgery looking to get a medical pamphlet printed with important information for patients? With so many ways to use them, order your pamphlet printing from us to benefit from the highest quality every time.
Our Customer Reviews
Why Choose instantprint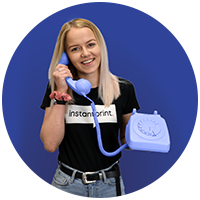 Friendly print experts on hand to help you at every step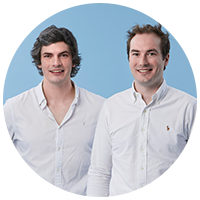 Everything you need to get your business running safely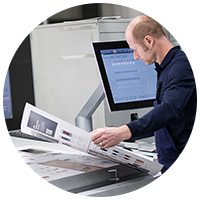 Quality paper, sustainably sourced from our carefully chosen suppliers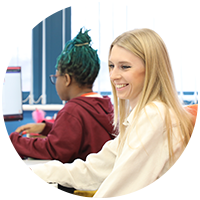 We check every piece of artwork that goes to print
How to Set Up Artwork for Print in Photoshop CC
Online Printing Design Setup Tutorial
Setting up your document is the first step in designing your own print materials, but it can be daunting if you've never done it before. How do you add bleed? What resolution should it be?
Not to fear, we've slowed the whole process down and taken it step-by-step to show best practice and answer your questions. In this video, we'll show you the best way to make a print-ready PDF with bleed using Adobe Photoshop CC, including how to add bleed, inserting images and exporting the document as a PDF so it's ready for print.
For more artwork and design help, check out our artwork guides.
What can I use a pamphlet for?
Versatile and small, yet big enough to fit a wealth of information on – pamphlets are a great way to get your messaging or information out there. With so many ways to use them, here are a few of our favourites.
Schools, colleges and universities
Does your institution have a new range of courses available? Appearing at a careers fair and need some collateral to take with you? An education pamphlet or school pamphlet is a great way to show new and prospective students what you have to offer.
Events and exhibitions
Whether you're printing stand locations on a map for your expo or producing running orders for a concert, event pamphlet printing is an effective way to keep guests informed and in the loop.
Restaurants and bars
Offering a seasonal menu or new drinks choice? Restaurant pamphlets are ideal for letting your customers know what they can order! Not only that, it won't break the bank when you want to change things around because pamphlet printing is super cost effective!
How are pamphlets made?
Designing a pamphlet is quick and easy, especially if you have your own design team or your happy to create it yourself! When you click on your desired product – whether this is a 3-fold pamphlet or bi-fold pamphlet – the design specifications are clearly listed for you to use.
These include the finished pamphlet size, artwork set-up size, bleed, colour mode and dots per inch (DPI). Once you've completed your design, simply upload your artwork to our site when prompted and our quality control team will make sure everything is A-OK!
What if I don't have a pamphlet design?
If you don't have a design or a team to help you create one don't worry! We have a wealth of pamphlet layout templates available in our online library. No matter if you're a doctors' surgery, corporate business or retail establishment, there is a design perfect for everyone at instantprint.
Got an idea of what you want or still not sure? Either way, our online design tool has a range of templates for pamphlets that can help you turn your ideas into a reality.
How do I send my artwork for online pamphlet printing?
It's never been easier to send your artwork to us! When you've finished designing and your promotional pamphlet is ready for printing, simply select your delivery option and product requirements – then click add to basket. The next step is to choose how you'd like to supply artwork to us. You can either upload a complete design or customise one of our free templates.
If you're in need of your online pamphlet printing in a hurry, don't worry. We offer a speedy turnaround on all our online printing services, including standard and express. No matter the size or style you choose, click on the individual product to see the delivery times.