Book Printing
If you're producing a book or company information catalogue you know will stay the same for a while, perfect bound book printing could be the ideal solution for you. If the document you're devising is too thick to be stapled or wire bound, our book printing services will help you create a luxury item that will be something to be proud of.
Impress clients with a yearly report of results or customers with an internal magazine; perfect bound book printing is ideal for all manner of things. Are you a book publisher publishing your next bestseller? Look no further than book printing services from instantprint.
Our Customer Reviews
Why Choose instantprint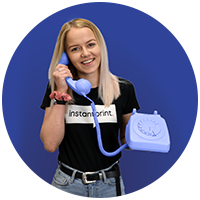 Friendly print experts on hand to help you at every step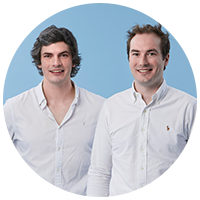 Everything you need to get your business running safely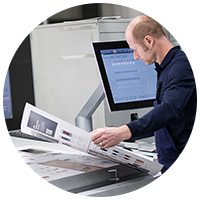 Quality paper, sustainably sourced from our carefully chosen suppliers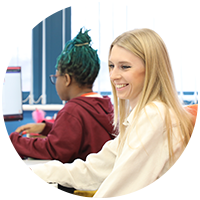 We check every piece of artwork that goes to print
How to Set Up Artwork for Print in Photoshop CC
Online Printing Design Setup Tutorial
Setting up your document is the first step in designing your own print materials, but it can be daunting if you've never done it before. How do you add bleed? What resolution should it be?
Not to fear, we've slowed the whole process down and taken it step-by-step to show best practice and answer your questions. In this video, we'll show you the best way to make a print-ready PDF with bleed using Adobe Photoshop CC, including how to add bleed, inserting images and exporting the document as a PDF so it's ready for print.
For more artwork and design help, check out our artwork guides.
How is a perfect bound book made?
To create and print your own book with us at instantprint, one of the most important factors to think about is the spine. No matter your design experience or the specific programme you're using, we've built a step-by-step guide on how to create your own perfect bound book design from scratch. The instructions also include how to set up your pages to take bleed into account.
Depending on the budget you have available and the type of finish you're wanting to achieve, we offer a wide range of paper types to suit every book printing need. It doesn't matter if you want to produce a catalogue of products or a university prospectus – you can produce a perfect bound book exactly how you want.
You can even add a matt or gloss coated paper to your cover page for a special touch! Matt lamination is a smooth, no-shine finish, whereas gloss gives your paper a high-shine look.
For high quality perfect bound book printing right here in the UK, you've come to the right place! We print all our glued booklets using our high-speed ink jet printers (Truepress Jet 520HD) for the inside pages and either our iGen press or Heidelberg for book covers.
What can I use online book printing for?
There are a number of ways you can use book printing – from being the best way of printing children's books to showing your customers you mean big business. Here are some common ways in which you can use book printing.
Annual or quarterly magazines
If you're a luxury brand or a business who doesn't send out a magazine every month, a perfect bound book may be the perfect solution. You can showcase everything that's happening in your business. Your customers will also love having such a luxurious item on their coffee table.
Catalogues
With their premium look and feel, books help give the products you sell that extra edge. Show them off in a beautifully-bound book. Go square for something quirky and a little different or keep it classic with an A4 or A5-size publication.
University prospectuses
We know you need to make the best first impression to attract new students – and with book printing services from instantprint you can! Print a prospectus for your college or university; with up to 120 pages to design, there's plenty of room to shout about your different courses, not to mention your student facilities.
Employee handbooks
Not much will change in the information you provide new starters, so perfect bound books are ideal! They're sturdy, have a long-life and are great for welcoming new employees into your business.
How do I send off my perfect bound book design?
We've worked to make the order process as quick and simple as possible, so you can get your book printing artwork to us with no hassle. Pick your delivery option and product requirements and click add to basket. After this, choose how you would like to supply your artwork by uploading a complete design.
Looking to get your perfect bound books in a hurry? We offer a quick turnaround on all online printing services, including standard and express. Take a look at the individual product you're ordering to find out the expected delivery time.
What does 'pp' mean?
When you're choosing the number of pages for your brochure, you may see the term 'pp' – 40pp, for example. This is short for 'printed pages'. When you send your book design to print, you'll have to create artwork for both sides of every piece of paper.
A printed page is one side of the piece of paper. This means a 40pp booklet will actually only have 20 physical pieces of paper in it. Your front and back cover are included as part of this.