When it comes to office life, there are many things that can impact our happiness and satisfaction levels. Our work/life balance, our salary and the team we work with can all contribute to making us feel content and settled at work, or they may make us want to look for a job elsewhere.
And after a record year of resignations, with 377,000 job moves attributed to resignations (versus just 28,000 caused by dismissal or redundancy) in the last quarter of 2021, more people than ever are searching for their perfect role that will give them the highest level of happiness.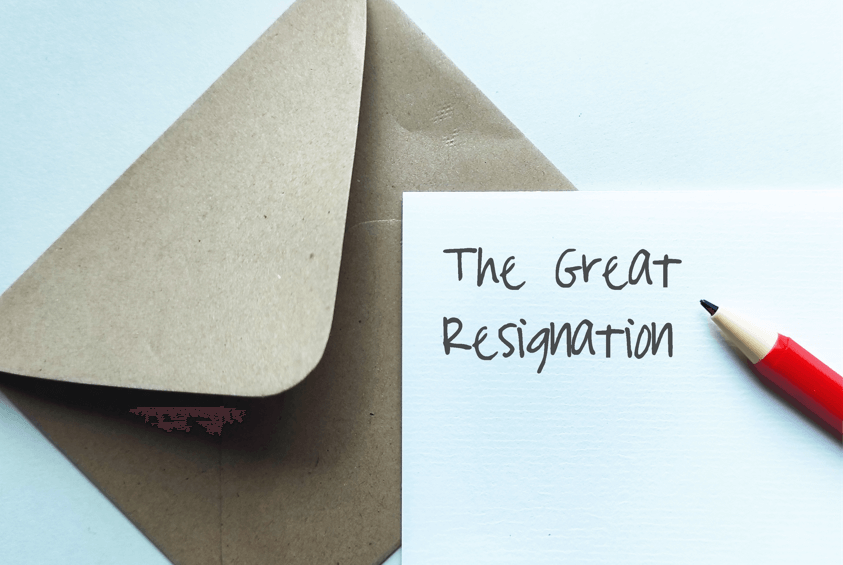 But what's the key to employee satisfaction, and which UK cities are the 'happiest' to work in? To find out, we decided to ask 2,000 workers directly, and researched which UK locations offer the best salaries and the highest number of job opportunities compared to population.
Where ranks as the happiest working location?
When asking Brits about their satisfaction levels with their work, fortunately, almost a quarter of UK workers (23%) would rate their job satisfaction 5/5, stating that they are "very satisfied" with their current role. A further quarter (25%) said they were slightly satisfied with their job.
Sadly, over one in five Brits (21%) confessed that they are dissatisfied with their current job, and 1.2 million workers1 have even stated that no aspects of their position make them feel fulfilled about their work.
And it seems this dissatisfaction within our working lives has given some a push to move on from their role and find something new in recent months, with Google searches for queries such as 'how to quit my job' increasing by 22% since last year. Similarly, queries for 'jobs near me' have also risen by 49% in the past three months.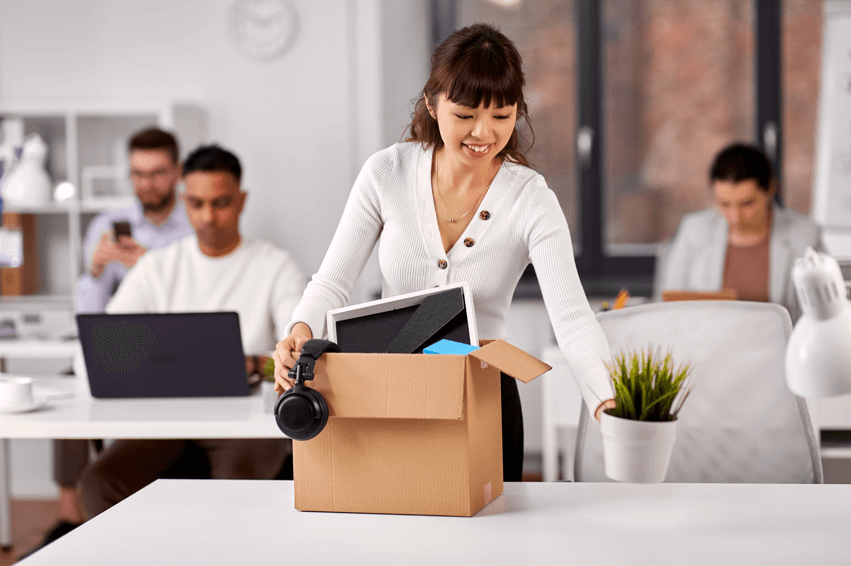 We wanted to see how this varied throughout the country. Examining a combination of levels of employee satisfaction, average salary and number of job opportunities compared to population, we looked to find out just where in the country is the 'happiest' working city. So, which city came in first?
Top 10 'Happiest working cities' in the UK
1. Manchester
Manchester took the top spot overall, thanks to over a quarter (27%) of employees rating their work satisfaction levels as 'very high' (5/5), its high number of current vacancies compared to population size and its median weekly pay of £610 per week.
2. Central London
Central London came in as a close second, with 26% of those in the capital stating that they're 'very satisfied' with their current job, and an average gross weekly income of £820.
3. Oxford
Oxford followed closely in the table with 25% of workers claiming to be 'very satisfied' with their current job, above the national average of 23%. Those in the city also boast a high weekly salary of £687.
4. Cambridge
One in five (20%) workers in Cambridge claim to have high satisfaction levels. Combined with a median weekly earning of £687 and a high number of vacancies to population, this contributed to Cambridge placing in fourth, just outside the top three.
5. Bristol
Boasting high levels of employee satisfaction (20% of employees giving a rating of 5/5) a weekly earning of £632, and over 24,000 available roles in the area, this South West city earned fifth place in the list.
6. Liverpool
27% of Liverpudlians stated they were very satisfied with their current roles. The city also ranked high on available positions, with over 10,000 jobs being advertised on job search engine, Adzuna.
7. Edinburgh
21% of those in Edinburgh rated their satisfaction levels as "very high". This, along with their median weekly earnings of £639 placed the Scottish capital comfortably in the top ten.
8. Chelmsford
Over a third (36%) of workers in Chelmsford gave their satisfaction levels a 5/5 rating, making it shoot up the rankings with one of the highest levels of employee happiness.
9. Newcastle
The North-Eastern city of Newcastle came in at number nine in our rankings, with 22% of workers feeling very satisfied at work and a weekly wage of £611.
10. Derby
With median weekly wages coming in at £709, making it one of the highest earning-areas, it's no surprise that Derby employees also reported a high level of employee happiness as almost a quarter (23%) stated they were very satisfied with their current role.
What makes us the happiest in our jobs?
There are many elements that can impact our happiness at work, but what brings us the most joy when thinking about our jobs?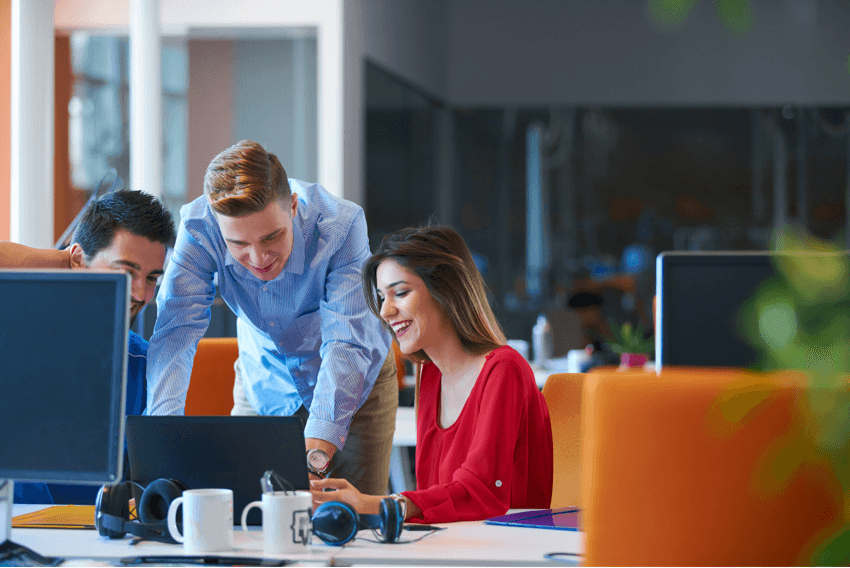 Whilst money isn't everything in the pursuit of happiness, according to our research, pay was deemed the most important factor in the search for workplace satisfaction amongst Brits. Four in ten (40%) employees stated that their salary has a significant impact on their happiness levels at work.
This will be of no surprise to many UK adults, as thanks to the rising cost of heating, food, fuel, and general life for Brits, take-home pay is expected to become even more important to workers' overall happiness and fulfilment.
Understandably, who you work alongside also can make or break your office life, according to our research, with over a third (36%) sharing that their team brings them the most satisfaction at work.
A good work-life balance came in as the third most important aspect for ensuring happiness levels amongst UK workers, with a third (35%) of those surveyed stating that being able to keep a good balance was the best part of their role. Luckily, over the past two years, the emphasis on work-life balance amongst both employees and employers has grown substantially, with many companies reviewing their benefits packages, and some even trialing 4-day working weeks to give their employees more leisure time at home.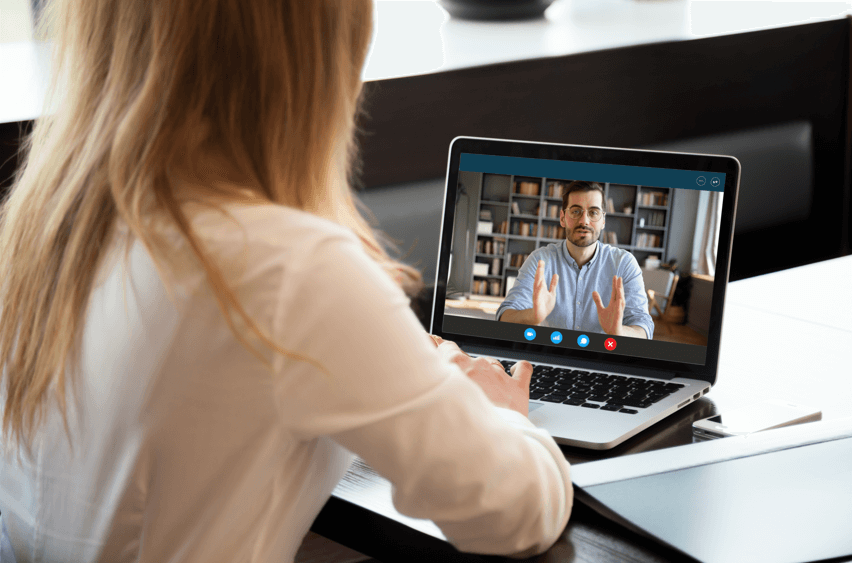 In one of our previous studies, we found that flexible working hours are the most valued employee benefit amongst Brits, and so it's no surprise that those with a good work-life balance say that it has the most impact on their satisfaction levels.
Who is the happiest at work?
When it comes to our roles, those in entry level positions were found to be the least satisfied, with one in ten (10%) rating their satisfaction levels as 'very low' giving it a score of one out of five.
Despite many of the positions held within the voluntary sector aiding and benefitting the community or charitable organisations, our study found that those working in voluntary positions often have the lowest levels of satisfaction, as almost one in five (18%) stated that they were very dissatisfied with their role.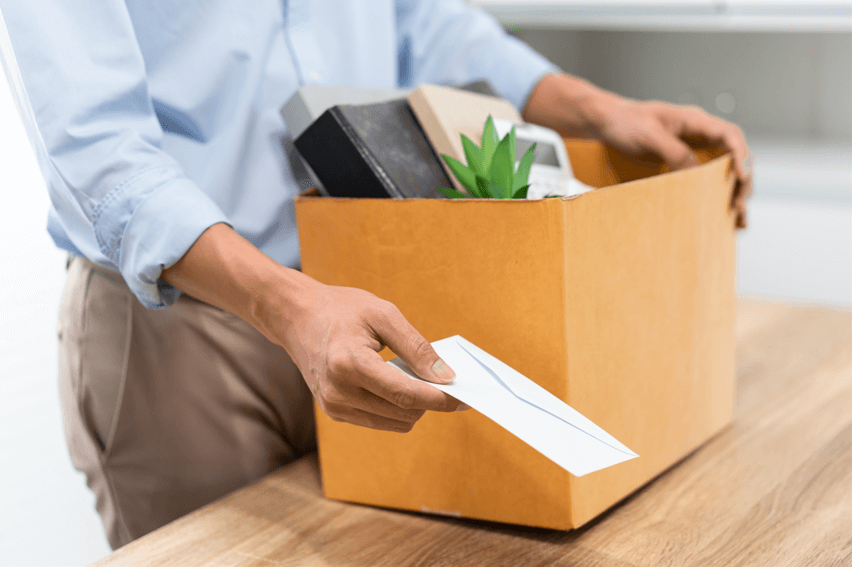 And it seems the grass isn't always greener when rising up the ranks, as those in senior management positions were found to experience similar levels of unhappiness in their role, with one in ten (10%) admitting that they feel dissatisfied with their role.
That said, those at director level were found to be the happiest in their roles, with a whopping 75% stating they felt satisfied at work. According to Reed.co.uk, the average salary for a director currently is £72,296, well above the median annual pay of UK workers, which currently stands at £31,285.
Perhaps unsurprisingly, half (50%) of directors surveyed said that their salary was the biggest contributor to their happiness at work.
Conclusion
When it comes to working life, there are naturally going to be some people who lack satisfaction and motivation within their job or current role, and from our rankings, it's clear that some cities are having a better working experience than others. And, unfortunately in some instances, UK employees have confessed there are no aspects of their present job that make them feel fulfilled or content.
That said, it's great to see that there is still a substantial part of the nation is highly satisfied with their current position, For those that aren't, the job market in the UK is seeing a very positive trend in recent months, with demand for employees on the up following the nationwide disruptions of the past two years, making it the perfect time to start looking for a new role.
At instantprint, we believe it's key for employers to ensure all workers feel like their contribution to the team is valued, and that they're being offered the right kind of benefits and perks, as well as a competitive salary. This can have a massive impact on the way employees feel about their role day to day and ultimately increase work satisfaction levels, which are key to retaining the best talent.
 
Methodology
• Data from a survey of 2,000 UK adults conducted in March 2022
• Number of job opportunities sourced from Adzuna.co.uk (data collected on 3/3/22)
• Median gross weekly earnings for full time employees figure sourced from the ONS
• Data on population size sourced from NOMIS, NRS Scotland and World Population Review
1https://www.ons.gov.uk/employmentandlabourmarket/peopleinwork/employmentandemployeetypes/bulletins/employmentintheuk/february2022
The UK employment rate was estimated at 75.5%.
75.5% of UK adult population = 40,717,519.9
3% of 40,717,519.9 = 1,221,525.59