When looking for a new role, workplace benefits can be an extra way to entice employees to join a team. Perks can be used as a way for companies to show that they value their workers, reward commitment, and encourage results.
Sadly, we learnt that employee satisfaction in regard to work perks could do with some improvement, as almost half (44%) of those surveyed said that the majority of their benefits do not fit their lifestyle or needs. Satisfaction went down with women as 12% stated they thought their benefits were poor and didn't suit them at all (compared to 5% of men).
Often, benefits can vary in size, from providing free fruit and snacks, to having extra holiday days or the freedom to work flexible hours. But how many Brits use their perks and what actually would be most beneficial to workers in our 'new normal' working setups? Instantprint surveyed 1,000 UK employees to find out.

Flex working benefits are the most sought after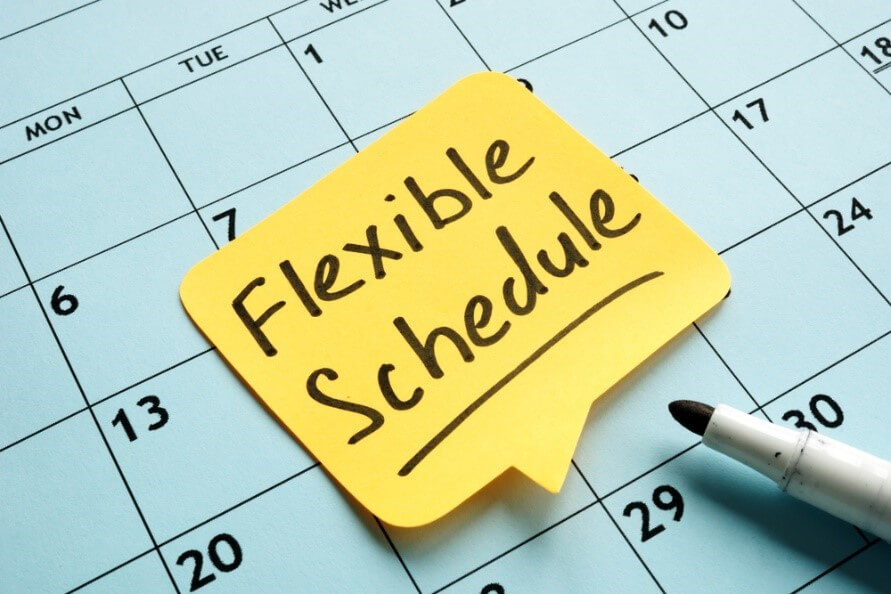 After a year spent working from home, a lot of focus has been on flexibility in our working locations.
However, following the success of Iceland's four-day working week trial, the conversation has now shifted to flexible working hours as people question whether a 9-5 is necessary and the most productive way to work. And it seems like a system that Brits are keen to try, as almost half (45%) of those surveyed said this benefit would be valuable to them, making it the most desirable work perk to have.
As we head into the 'new normal', many admitted that they would like to stay in their home office as almost a third (32%) would value a job with a flexible working location. Surprisingly, despite a year and a half of working from home being encouraged, many will have to head back into their offices, as three quarter (75%) of those surveyed did not currently have the option of a flexible working environment.
Health-related benefits are also popular with workers, as the other most valued benefits were dental care (43%) and optical/eye care (31%), 18% of employees also stated they would value mental health counselling benefits.
Bonus schemes (28%) and additional holiday days (27%) are also sought-after benefit additions.

| The most valuable benefits | % |
| --- | --- |
| Flexible working hours | 45% |
| Dental care | 43% |
| Flexible working location | 32% |
| Optical/eye care | 31% |
| Bonus scheme | 28% |
| Additional holiday days | 27% |
| Free meals | 27% |
| Free fruit/snacks | 26% |
| Increased pension contribution | 24% |
| Free parking | 24% |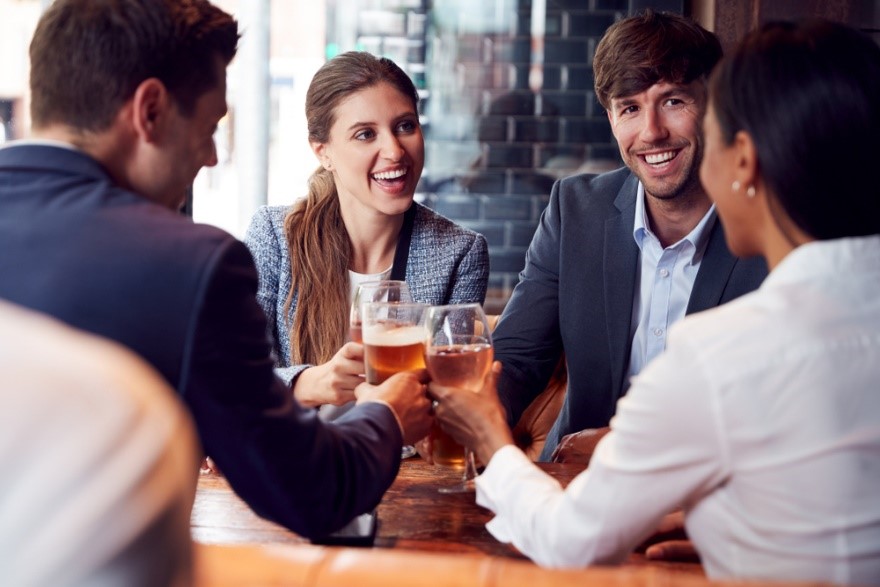 Social events are no longer a priority
And although we've been keen to get to the pub this past year, workplace socials are not a high priority for most. It turns out, Brits haven't missed socialising with our co-workers in person, as just 12% say they value company socials now, with one in ten employees saying they appreciate paid-for pub trips with colleagues.
After a surge in Brits buying dogs over the past year, with 3.2 million households buying new pets in the pandemic, some of us may have been hoping to bring our four-legged friend into the office with us. However, pooch lovers should be wary of getting their hopes up as just 10% of us feel like this would be a beneficial perk to have, meaning it may be a while before you can bring your dog to work with you.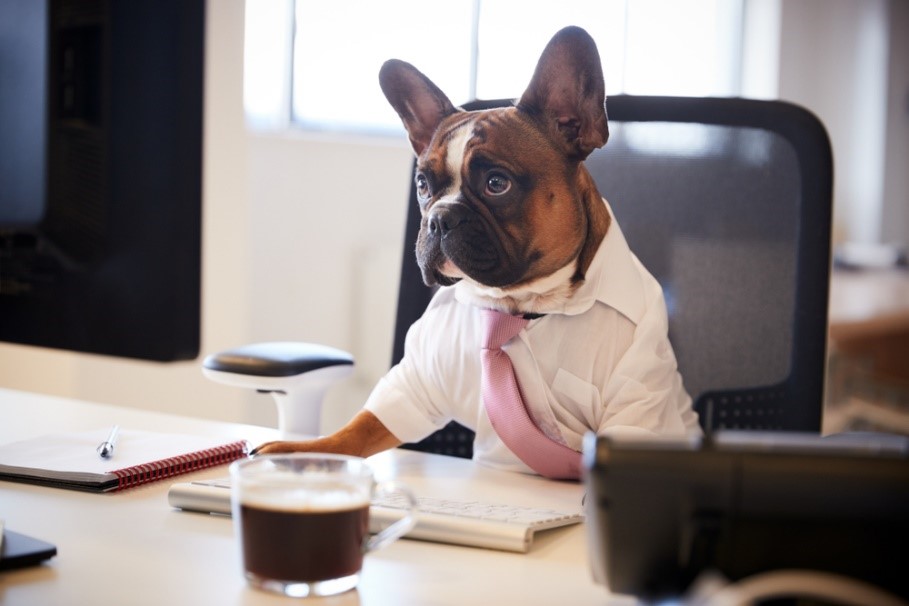 But how often are we using our perks?
When it comes to work benefits, employees are only benefitting from them if they decide to use them, but luckily Brits aren't letting their perks go to waste. Employees are making use of their workplace benefits, with only 7% stating they never use any of the perks that are offered to them.
The lucky employees that do have coveted benefits, such as flexible hours and location, are making the most of them as 29% of workers state they use their flexible working hours benefits. Free parking (28%) and flexible working location (20%) are the other most commonly used benefits.
Free dry-cleaning and welcome lunches for new starters were the least used benefits, with just 1% of employees stating they use these perks.
40% of those surveyed state that they use some of their work benefits, but not all of them, which could be linked to many having benefits that they do not value or see use for.

Which Perks for Post-Pandemic?
As we head back into the 'new normal' it's important to recognise that our priorities may be different from what they were last year, and this can be reflected with the workplace benefits that businesses offer their employees.
It's clear that some now value flexibility in their workplace, rather than social events or parties, and may prefer to have the option to work in different locations or with different hours. However, it's important to remember that each individual is different, and some may not be interested in certain benefits at all.
As a business, we believe that our employees' well-being is an integral part of a happy and healthy workforce in the wider sense. We would encourage any business to speak to their staff to see whether the perks they currently offer align with their employees' values and priorities.