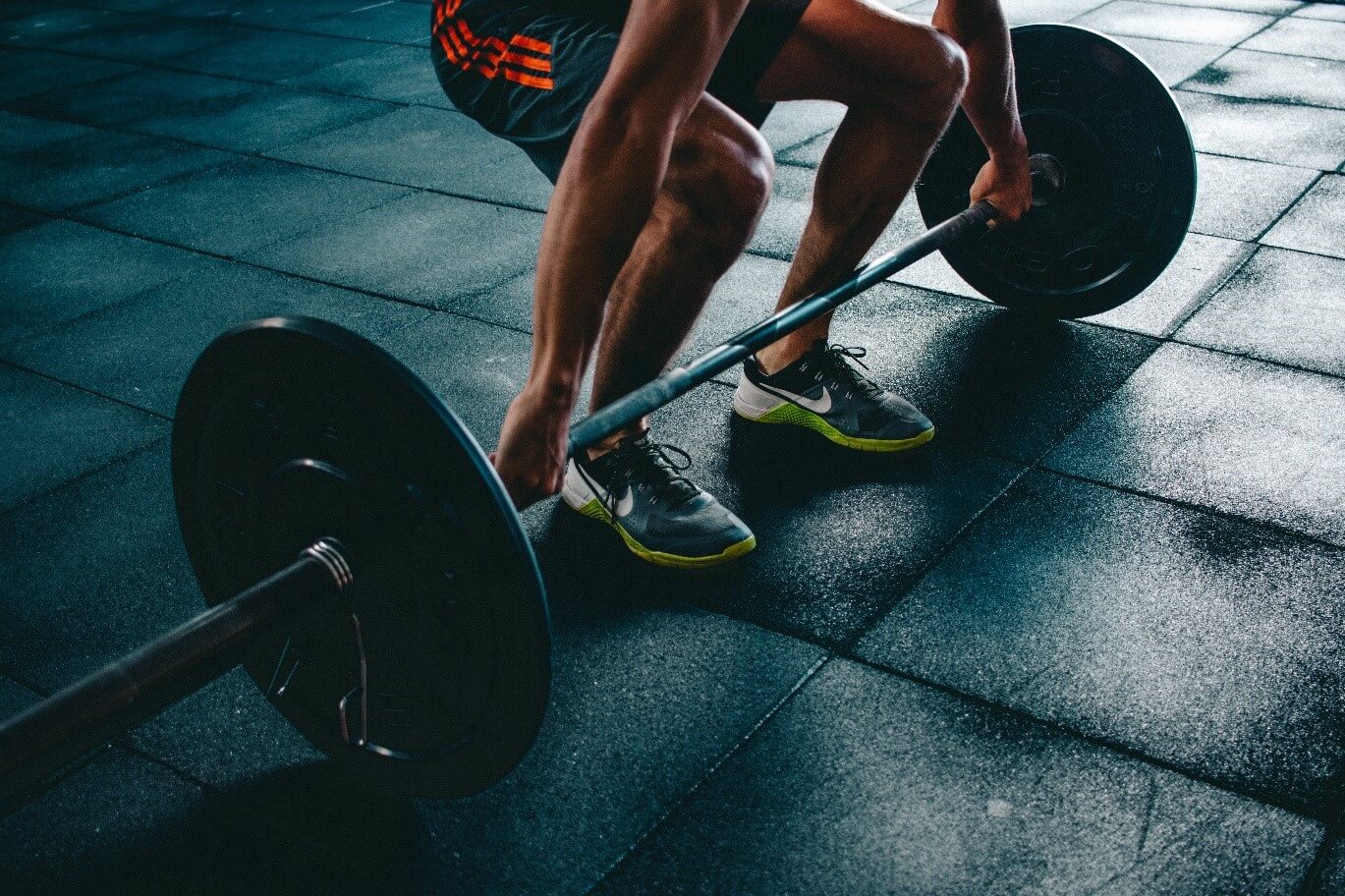 Looking for a professional way to market yourself as a personal trainer? Look no further than the humble business card. Small but mighty, these wallet-sized wonders say a lot about your business – so what exactly should be on them?
Here's a quick guide with some tips and tricks on how to create personal trainer business cards, what to include and even some design ideas.
Do Personal Trainers Need Business Cards?
If you've ever found yourself chatting to someone who could genuinely benefit from your services and you had to scribble down your contact details on an old receipt, just know; there's a better way. The whole point of a personal trainer business card is having a seamless way to hand out your contact information to prospective clients. Plus, it's less likely to be discarded from someone's purse or wallet, so you're much more likely to get that follow up.
Personal trainer business cards can also double up as appointment cards, making it even easier for your client to keep attending your sessions. Some successful design ideas incorporate a loyalty scheme aspect by stamping or signing each time a client has a session and offering them a discount or freebie after reaching a set number of classes.
Here's What to Include on Your Personal Trainer Business Card
It can be notoriously tricky to know what to include on personal trainer business cards, but to get you started, here are a few design ideas that you could consider:
Name – if clients can remember your name, this will encourage them to get in touch with you (there's nothing worse than having to call someone up whose name you've forgotten!), plus you're the one running the sessions, so it's pretty important to include your own name on your business cards!
Email address – some people prefer to get in touch via email, so it's important to include your email address for those who'd rather avoid another telephone call.
Phone number – likewise, others will prefer to be able to call you up to arrange their training sessions or make changes to plans, so include your phone number as a contact option too.
Social handles – build up your online following by letting people know how to connect with your fitness business on social media. This is a great example of how to engage customers, which can allow you to be tagged and seen by their audience too.
Logo – differentiate your services by creating strong branding, complete with a set of distinct design ideas and a logo that you can use across all of your advertising platforms, including your personal trainer business cards.
Company name – if you don't want to use your own, make sure the company name is clearly visible. This can always be incorporated into sophisticated logo design ideas.
Website address – including your website URL gives clients a chance to look you up, including your services, prices and reviews. To go that extra mile, why not turn this into a scannable QR code to provide easy access to your site?
How to Design a Personal Trainer Business Card
Now you've got the basics nailed, it's time for the design. But which ideas are best for personal trainer business cards?
Luckily for you, we put it to the test – quite literally! We used biometric testing along with a survey to gauge responses and preferences towards design ideas for business cards in specific industries.
You can check out the full results of this study, but here's a quick summary below:

1. Colours
The personal trainers in our study preferred their business cards to be bright and bold or monotone, with the most popular colours being white, yellow or green. White was favoured across all industries in our survey and is a strong option for personal trainer business card printing, whereas yellow is vibrant and can signify high energy levels and happiness. Green is often used in branding that wants to be related to health, or eco-friendly products – which explains its popularity amongst the fitness industry!
2. Logo Placement
Ultimately, your logo is your brand as a fitness trainer, but it can be difficult to know what to include and what elements to prioritise. One tip for making room for both a large logo and your contact details is to print your business cards double-sided, with one dedicated purely to your logo design and the other to your contact details.
3. White Space
Our respondents also favoured simple, minimalistic design ideas using blank space as opposed to filling every corner of the card with information. This can be a much more striking way to emphasise both the branding and contact details, making it a fuss-free way for clients to get in touch.
Design Your Own Personal Trainer Business Cards
Now that you know exactly what to include on your personal trainer business card, you should have a few design ideas to get you started on creating your own. Check out our artwork support hub for information on creating cards using a range of popular design tools (including Microsoft Word, Adobe InDesign and Canva), or design your own from scratch using our free online tool.
Remember, your personal trainer business cards should simply show people who you are and what you do – your personality and professionalism are sure to be the winning factors when it comes to securing new clients. We hope this guide has given you plenty of inspiration, top tips and examples to help you, so check out all the different options we have available and start customising your own business cards now!