With the rise of the digital age, it's a common misconception that invitations and save the date cards are becoming obsolete. These days, people turn to social media, evites and group texts to let people know of an event, and we while this might seem easier, it takes away the personal touch that invitations provide.
If you're unsure of whether or not to use invitations for your party, wedding or baby shower, let us help to convince you of their value by highlighting exactly why they're as relevant as ever…
They set the tone for the event
Our favourite thing about invitations is how they work to convey the overall tone of an event. For example, if you're throwing a huge, extravagant party complete with fireworks and fancy food, your invitation should be equally extravagant. If you're hosting a Halloween party with fancy dress, make sure you're invitation has spooky vibes!
Invitations present you with a chance to get creative, so why not go all out? Not only will they be fun to look at, but they'll give your guests an indication of what to expect, while adding a touch of excitement to it all.
The wedding invitation below sets the tone of the day perfectly with its elegant design and classy colour scheme. Even better, this couple has gone against tradition and shown their creative flair by opting for an invitation in the style of a gift-tag.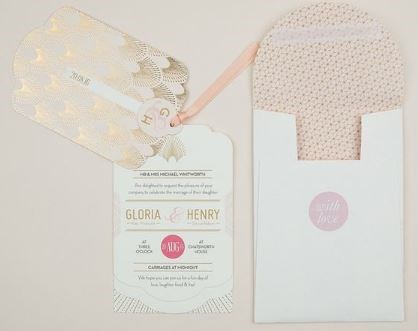 Image: pinterest.com
The theme behind this birthday party is, you guessed it, summer! The invitation immediately makes us think of long sunny days, BBQ's, refreshing drinks and dancing. It also makes us want an ice lolly! Where's the ice cream van when you need it?!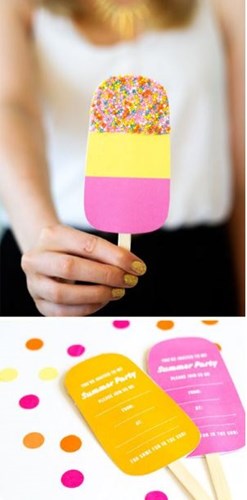 Image: stylemepretty.com
If we got this invitation through the post, we'd be there in a flash! It manages to set the mood just right with a design that perfectly captures the moonlight movie theme.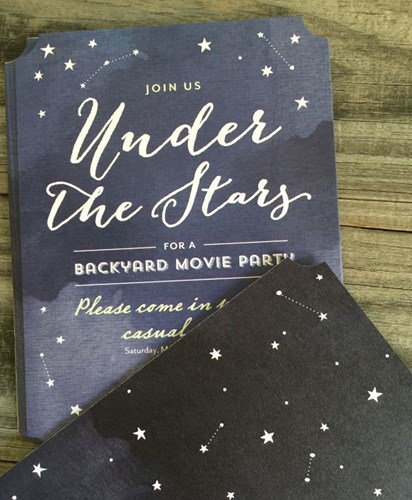 Image: everydaypartymag.com
Here's another event that's scheduled for the early hours. Whoever made these pyjama party invitations is a genius. Not only are they shaped like a sleep mask, but we're pretty sure from the graphics that there'll be donuts at this party. Where can we RSVP?!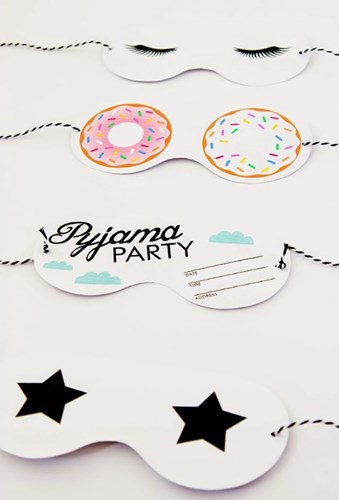 Image: pinterest.com
This nautical themed invitation tells us everything we need to know about this birthday party. We especially like the way they've informed us of the date. It's fun, it's quirky, and it's memorable.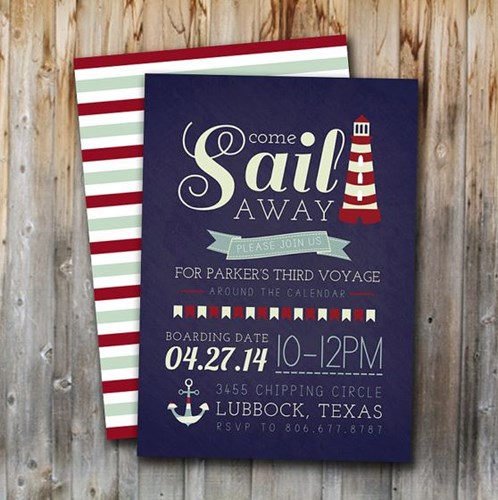 Image: etsy.com
They're informative
For an event to run smoothly, it's important to inform your guests of the must-know details. Nothing does this better than a real-life invitation. Perhaps your party has a dress code? Maybe you'd like guests to bring food, drink or gifts? Does your venue include space for parking? Include it all on the invite!
What invitations achieve that online invites and texts don't is the personal approach. Invitations are usually more tailored to the individual, which helps to make guests feel valued. They tend to include the name of your guest, the full address of the venue, the exact time of arrival, plus all the bells and whistles. This is very different to online invitations which are commonly sent out in mass. These are much less personal and much less specific. Usually, you have to go directly the person who's organising to get the full run-down on the do. With invitations, it's all written out for you, and more often than not, you'll keep it handy so you know what to expect on the day.
This block party invite is a great example of how invitations work to inform. It tells you when and where the event is taking place, what activities to expect, what food and drink will be on offer and who to get in touch with should you need to know more. It's a solid invitation with loads of info, presented in a clean, clear, eye-catching way.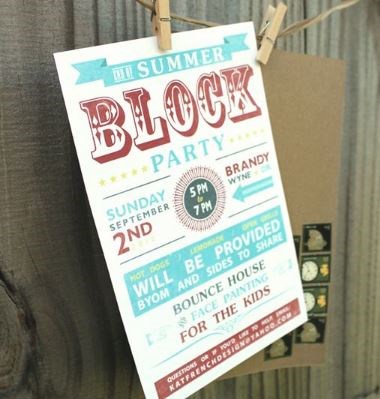 Image: pinterest.com
Again, the invitation below tells you all you need to know about the party, including what the theme is, where to go, what to wear and how to RSVP. It's bright, fun and encouraging.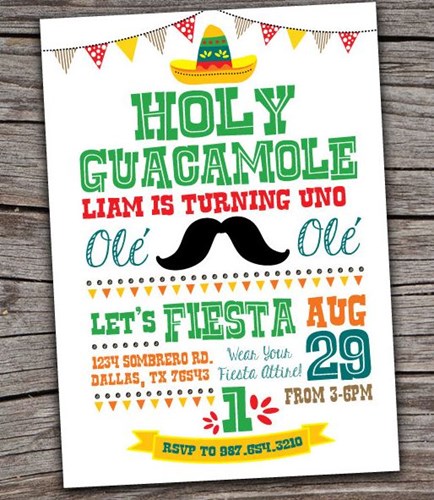 Image: etsy.com
The more informative and personalised your invitation is, the more apparent it will be to your guests that you've put a lot of effort into the event. A Facebook invite might come across as casual, so guests might not be as inclined to attend; whereas a well-thought out invitation shows that your celebration is important to you. Who could turn that down?
They create anticipation
Another great reason to use invitations is that they help to create excitement about the event. Say your close friend is engaged; you may have spoken about what he/she imagines for the wedding, what the venue might be like, what food they'll have on. So when the time comes around that the wedding is booked, receiving your invitation will make it official and will heighten the joy of the occasion.
They're memorable
On social media, we're often we're inundated with event requests, game requests and page invites from people that we may not even know. It's easy to dismiss a genuine invitation as the usual junk you ignore. Even if we do realise it's legit and we tick the all-important 'going' button, the invite page can quickly become buried amid the social hustle and bustle, and you might just forget all about it for a while. The beauty of a tangible invitation is that once you receive it, it's likely that you'll put it somewhere in view, whether that be on a pin board, a memo board, in a letter holder or stuck to your fridge door! Even after you've RSVP'd, it's common to hold on to the invitation as a keepsake, or as a reminder of the upcoming date. With an online invite, you might completely forget about the event until someone posts on the page or sends an email, and by then, it might be way too late to pick up a gift!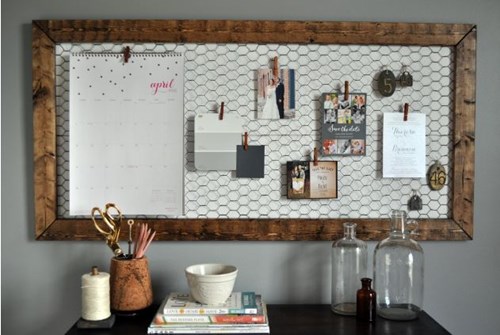 Image: pinterest.com
So while online invitations and group texts seem like quick and easy options, physical invitations can add much more value to your celebration. Not only do they offer you the opportunity to be creative, they're also fun, informative and tangible. For us, that makes them a winner!