Gone are the days when a wedding order of service was just a simple itinerary of your big day. These days, it's a fusion of fun and fancy design, making it the perfect keepsake for your guests to take home.
The purpose of the modern-day order of service is still very much the same as it was– to keep your guests in the loop during the marriage ceremony, and other civil or religious ceremonies. But the look, feel and quality of the booklet has advanced to a whole new level, with people getting more and more creative with design.
To give you a taste of what we mean, we've rounded up a handful of drool-worthy order of service designs, each one defying convention to sit pretty in a league of their own…
This quirky, illustrated timeline design provides an at-a-glance break down of the day's events. The idea may be simple, but it's oh-so effective! This quirky wedding stationery idea is right up our street, and extremely trendy.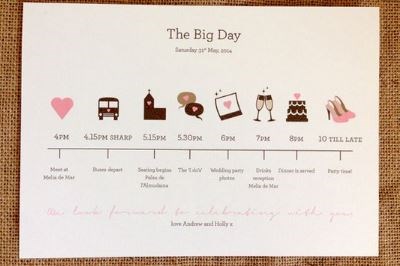 Image: oliveweddings.co.uk
The lay out of this order of service reminds us of a menu. It takes all the ingredients that make up the day and serves them up in a cool, compact form. What a treat! Create your own using an A4 poster.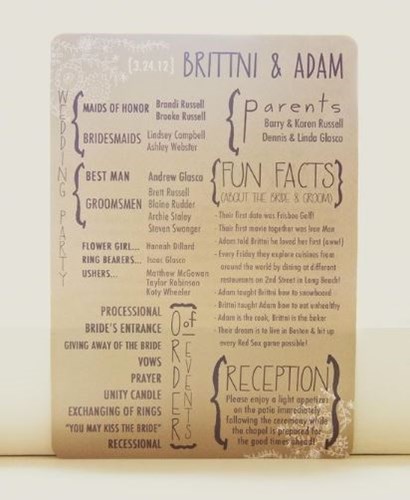 Image: indulgy.com
How to better to guide your guests through your big day than with a few well-placed prompts! Adding a bag of confetti or a handful of tissues to your Order of Service is a great way to encourage engagement. All you need to hold them in place are a few fun stickers or a bit of string.
Image: emmydesigns.co.uk
Image: planyourperfectwedding.com
What a stunner! Instead of using a traditional booklet, this sleek order of service takes the double-sided DL approach. The result is clean, condensed and striking - we're sold!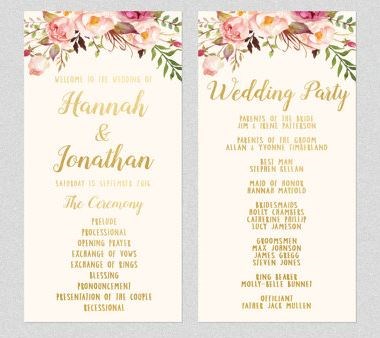 Image: etsy.com
Not only has this design been perfectly customised with string, but we can't get enough of that ice gold, pearlescent finish. Swoon! This paper is available across our whole wedding stationery range, so you can match your wedding invites to your orders of service.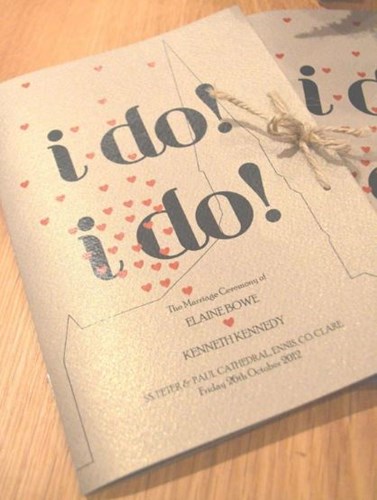 Image: etsy.com
Add a touch of elegance to your order of service by choosing a chic, minimalist design and dressing it up with silk ribbon tied in a bow. It'll make your hymns and readings really shine through!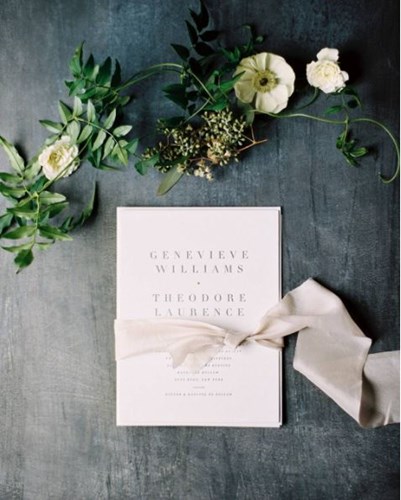 Image: instagram.com
Who says your order of service has to be just that? Use the cover to give your guests a little insight into your love story. It is your wedding day after all, so take every opportunity to shower your audience with the mushy stuff!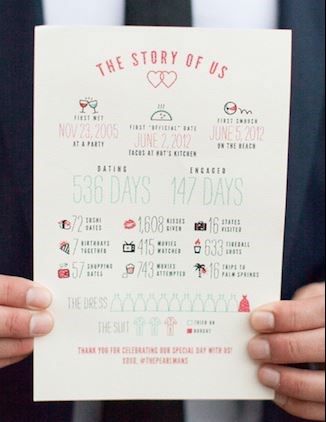 Image: intimateweddings.com
Go with a style that's bang on trend by giving your order of service the chalkboard effect. This stylish, uncomplicated design hits all the right notes and is sure to impress your guests on the day.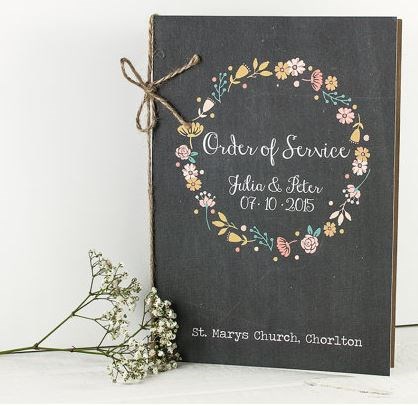 Image: etsy.com
For an order of service that doused with personality, illustrate it! These personalised drawings are adorable and from the looks of it, they run throughout the whole booklet. Definitely one for guests to take home and treasure.
Image: emmydesigns.co.uk
If you're looking to create an order of service with a twist, use a greetings card and print the itinerary inside it. Throw in a charming bag of confetti (complete with sticker and string) and voila! - You've got yourself a stand-out wedding program.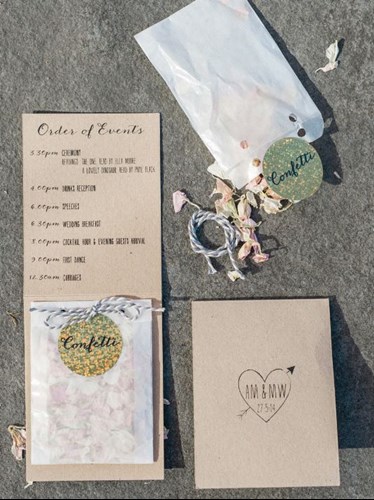 Image: rockmywedding.co.uk
This watercolour infused design is the order of service of our dreams! The soft pastel colour palette, the fluidity of the font, the gorgeous gold trimmings…. It's fair to say it leaves quite the impression!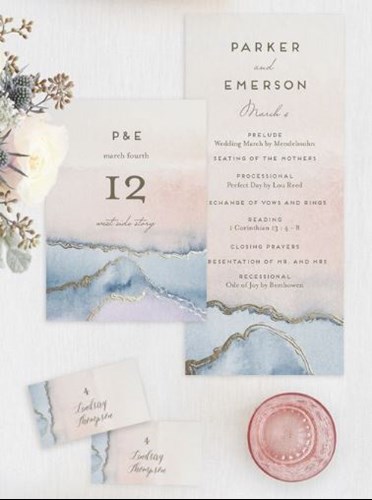 Image: pinterest.com
The nautical theme used on this example is flawlessly executed with tasteful drawings and notes of blue and gold; proof that a wedding theme can work wonders when it's done right!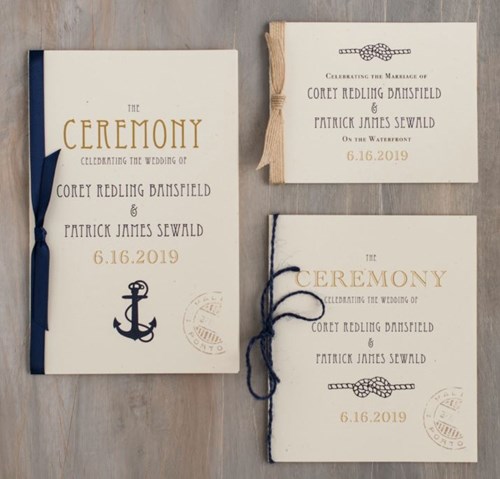 Image: beaconIn.com
So what do you think? Do you have a favourite design? We're obsessed with them all! If you need any help with designing your order of service for print, get in touch, we're always happy to hear from you.