So you've done all the prep work for your upcoming trade show and you're chomping at the bit to get going, but what can you do on the day to ensure your exhibition will be a success?
Match your stand to your brand personality
When it comes to setting up and dressing your display, remember this above all else: your stand represents your brand! It needs to be instantly recognisable for your existing audience and memorable for those who are new to you. To ensure this happens, choose signage, posters, colour schemes and distinctive products that preserve the look and feel of the service you've created. Strength in branding makes an impression, so the more brand character you add to your booth, the more intrigue you'll create on the day.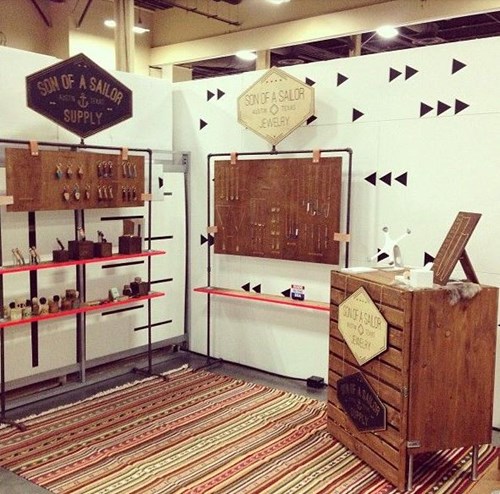 Image: sphotos-b-atl.xx.fbcdn.net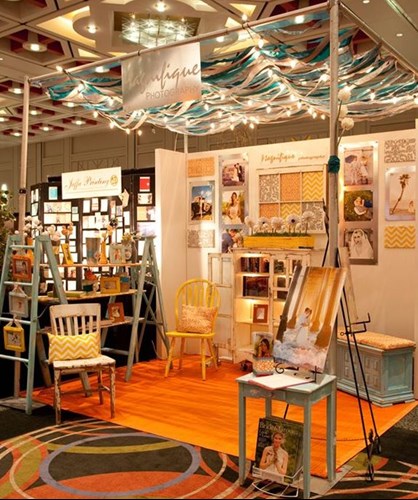 Image: yourmarketingbff.com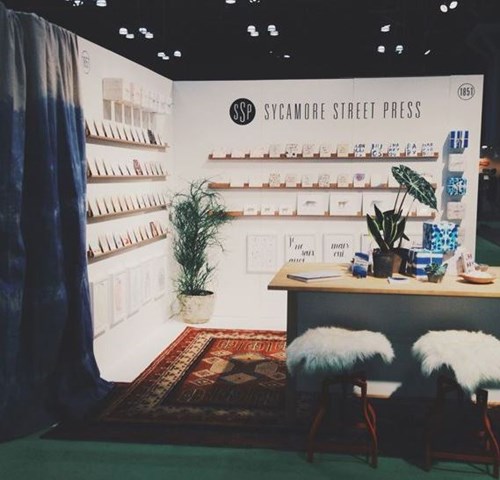 Image: sycamorestreetpress.com
Small and personal for the win
Don't worry if you haven't got the space, capacity or budget to go big with your booth. Audiences can sometimes be put off by the large, showy exhibitions, whereas the smaller more approachable stands have been known to pull in a hefty crowd.
So how can you make a smaller space more appealing? Simply put- get creative! Experiment with lighting (cheap and cheerful fairy lights can work a treat!), screens (it doesn't have to be a 4K flat screen- a tablet will get the job done just fine), products (round up your best!), signage (stick to one or two) and small decorative details (fresh flowers, ornaments, yada yada yada). Just be careful not to overwhelm your space by adding too much. A small space looks its best when it's simple, well-organised and clean.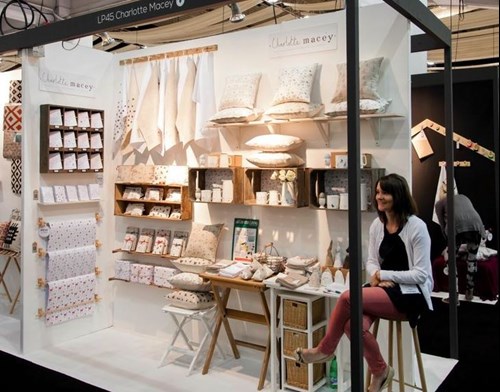 Image: blog.folksy.com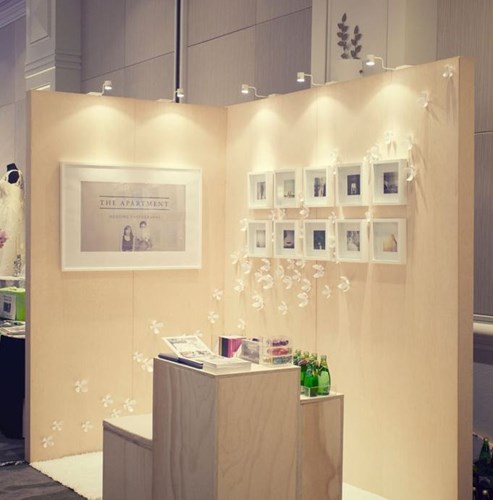 Image: theapartmentphotography.com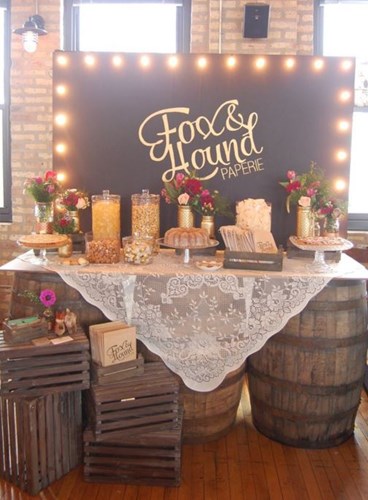 Image: etsy.com
Offer your audience a chance to put their feet up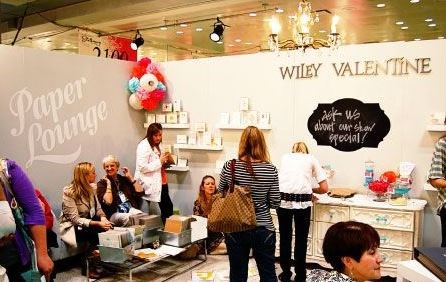 Image: wileyvalentine.com
Trade shows can be both tiring and hungry work. Attendees usually jump at a chance to recharge their batteries, so why not offer them this as part of your exhibition? Providing a comfy seat and a relaxed environment will do well to entice people to your booth; and offering hot drinks, bottled water or nibbles will present the perfect opportunity to strike up a conversation. Replacing the generic pressured sales pitch with a hassle-free, 'cuppa and biscuit' approach will make you much more attractive and all the more memorable in the long run.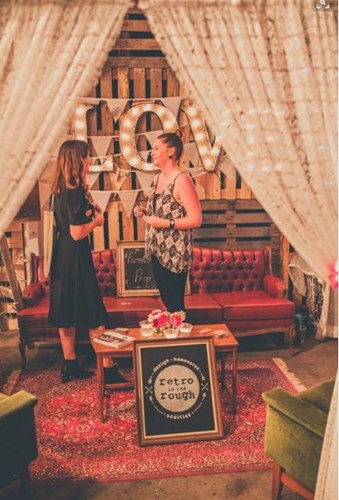 Image: adarlingaffair.com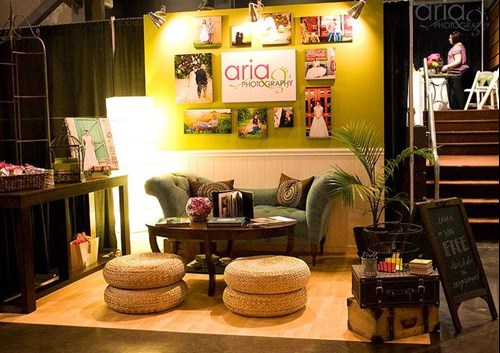 Image: ariaphotographyonline.com
Throw in some freebies
We all love a good freebie, right? Pens, pencils, stickers, badges… all great freebie knick-knacks. But if we're honest, trade shows are filled with the likes of these. To stand out from your competitors, try offering your visitors something a little bit different. Maybe a mug? Or a stress ball? Lip balms? Or keyrings? Whatever your freebies of choice, don't forget to stamp your logo on them, and keep them fun, easy to carry in a bag and useful enough to be kept by your visitors as a friendly reminder of your service.
We don't have to tell you that free food and drink goes down a treat- from a free glass of fizz to a little pot of jam to a handful of tasty chocolates. Just be sure to double check the event T's & C's beforehand. Some events supply their own food and drink which attendees have to pay for, so offering snacks and beverages for free might be out of the question (boo!).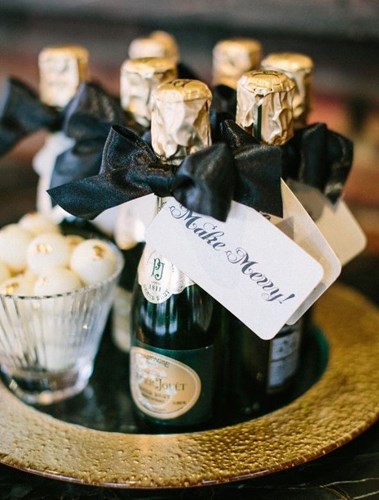 Image: elizabethannedesigns.com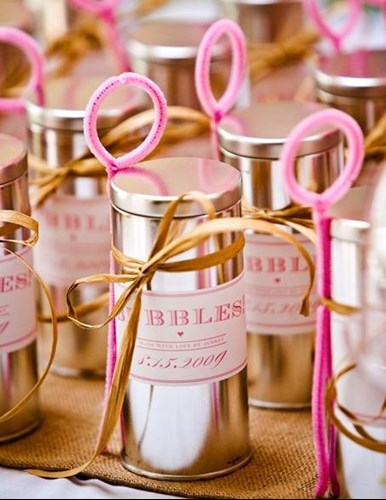 Image: quirkyweddingsblog.co.uk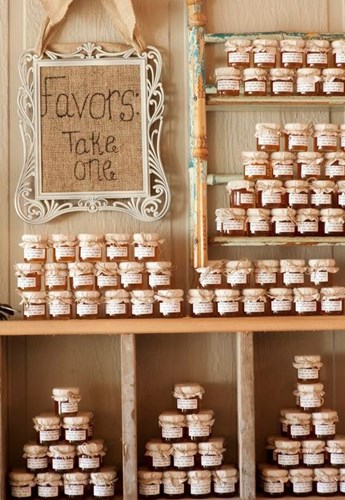 Image: modwedding.com
Host a competition
And finally, a sure-fire way to increase audience engagement is to host a fun competition. Raffles, quizzes, spin wheels, erm- pin the tail on the donkey (we joke, we joke!)… As long as it gets people talking to your sales team, then it's worth giving a spin.
The prize should be something that your audience will actually want, such as a gift voucher or a sample of your products. People will be more inclined to take part if the prize is something desirable. If you ask people to leave their details in order to be entered in to the contest, then you can also tie it in with generating leads for the future. Two birds, one stone- you know the drill.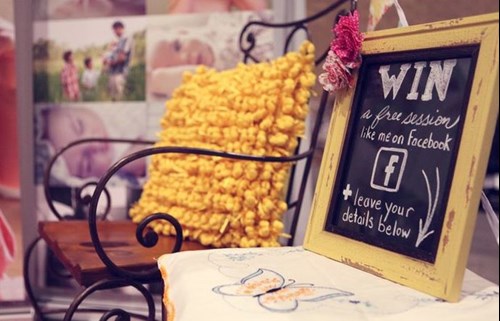 Image: pinterest.com
So that's your lot! We hope you're feeling well-prepped and raring to go for your upcoming event! The last and most important tip we'll leave you with is to HAVE FUN! You'll find that people will naturally flock to your stand if you're smiling and enjoying yourself- take it from us, it's a no-brainer!
If you need some ideas on how to prep before the event, have a quick read of How to Draw a Crowd at Your Exhibition Part 1- Prepping for the Event…