The brochure is one of the most informative and detailed ways to showcase your company, so don't rush! Here are the things you need to consider when getting yours printed.
1) Define your Purpose
The rest of this guide is irrelevant if you don't define the purpose behind printing a brochure. Your overall aim will direct every decision you make throughout the brochure printing process; your choice of size, content, shape and length need to all tie into your overarching goal. Are you wanting to showcase products? Convey general company information? Promote through an event guide? Outline whether you want to sell, persuade or just inform your customers about your business before setting the next features in place.
Malcom Walsall from B2B Marketing says that especially in the case of small and emerging businesses that are on a tight budget, brochures help capture the attention of potential customers and shouldn't be ignored in the marketing arsenal. So to capture their attention ensure you put your readers first and will always bare them in mind when embarking on the following decisions.
2) Size Matters
Consider what information you want to portray when choosing the size of your brochure. Magazine printing is usually on A4 size; perfect if you want a chic platform to highlight a variety of services and stories with plenty of room to be creative with design. If you've got a lot of text, say for a corporate brochure, larger booklets will help disperse the information and make it more digestible with surrounding images. You don't want your customers to have to sit and read a novel!
Don't be afraid to be quirky. The printing of square and DL booklets is increasing in popularity due to businesses wanting to break the mould and create memorable brochures that won't be overlooked…
Also, make sure you use the correct templates for the size of your brochure in the design stage. Using a template designed specifically for an A6 brochure won't translate well when printed on the larger landscape of an A4, even if it doesn't look THAT bad on the computer. Utilise your space effectively and plan ahead.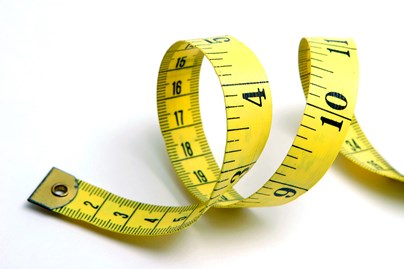 Image: itpr.co.uk
3) Keep Colours, Content and Design on Brand
Your brochure is a printed representation of your business. Furthermore, you can show off more detailed information about your company than any other form of printed marketing. Make your booklet yours and ensure that your tone of voice matches your brand identity in the copy and keep your colours in check with the rest of your promotional material.
Designing and printing a brochure is a daunting task for any company as it offers unrivalled room for experimenting in fonts, graphics and layout. Refer back to your branding on your website and other printed materials as a starting point to build the design. Keep it clean, attractive and as original as you can to entice readers and keep them absorbed within the pages.
4) Use the Best Quality Photos You Can
Not every business can afford a professional photographer (but if you can, amazing)! So if you need to take images off the web, make sure you find high resolution stock images that will transfer to print well. There's plenty of resources out there offering royalty free stock photos you can use for your booklets, so don't overlook them for the first image you find on Google. A poor quality image can eradicate professionality in seconds.
5) Bear in Mind Borders and Bleeds
No print company can stress this enough! To avoid white lines on the final page size or cropping off the edges of images, ensure there is a 5mm border (known as the safe area) to act as a buffer in production and guarantee your brochure is printed to the highest-quality it can be.
6) Stapled or Perfect-Bound?
Both just as efficient at promoting your information, but offer slightly different looks for different purposes. Perfect-bound booklets are glued and covered at the spine for a strong and sturdy bind, and so are an effective choice for larger page runs. Stapled booklets are efficient in both smaller and larger runs of pages and although are bound simply, create a very professional and neat company brochure. Have a think of how you want the final product to look like, do some research on brochures of both binds that you like and analyse which one suits your needs best!
7) Be Original
As cliché as it sounds, nothing will pour your marketing budget down the drain faster than boring booklets regurgitated straight from competitors. Browse online for inspiration, think about what makes your company special and transfer that before you get yours printed.
8) Proofing, Proofing and More Proofing.
As important as high quality images, high quality content is essential when printing brochures for your business. Readers will pick up on grammatical errors, clumsy wording and rushed formatting in a flash, so get friends, family, colleagues and if you can afford it – a professional proof reader to make sure yours is flawless. Going beyond the copy, get an outsider to check whether the images and text mesh together well on the page for an overall quality-check before sending it on its way to print.
Image: camstar.industrysoftware.automation.siemens.com
Banner Image: pixel2print.com