If you think stickers don't add value as a marketing tool well think again. Here we will run through our three favourite sticker campaigns that will make you think twice about the impact a sticker can really have.
1.) Batman Stickers
In Honor of the launch of Batman Begins; batman stickers were placed above pavement lights so that the batman symbol would prevail. A fantastic and original use of stickers to promote a movie.
2.) Golden Holidays
Malaysian Airlines placed stickers onto the pull-down meal tray on-board selected Malaysia Airlines domestic flights making the captive audience experience and feel their next holiday. This is a great way to get customers interacting with your brand.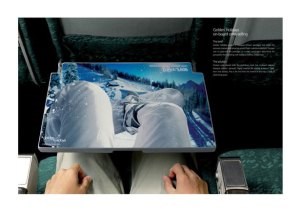 3.) Frontline Flea & Tick Spray
This is a prime example of effective large format sticker advertising with the humans acting as fleas ontop of a large dog stuck on the ground. This is a little bit different to printing stickers to hand out an event but it shows the possibilities for all businesses both big and small.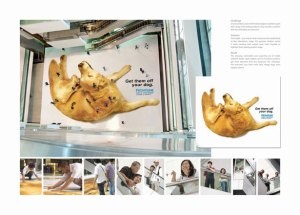 If you've found a creative way to use stickers in your marketing, let us know if comments.