If the messages in our inbox are anything to go by, finding the best poster size for the job is no easy feat. We're often asked: 'What poster size should I choose?' 'Just how big is an A0?' 'Will 250gsm Silk be sturdy enough?' 'Should I opt for something weatherproof?'
While we can't make that final choice for you, we can give you an idea of what each poster size and stock is best suited to, which is why we've put together this handy guide to tackle all your questions in one hit. From the low-key A3 to the giant 60 x 40, there's a poster type for all.
A3
Dimensions: 29.7 x 42cm/297 x 420mm/11.7 x 16.5 inches
At twice the size of an A4, the standard A3 is perfect for making a statement indoors. Whether you're advertising an event in your bar, promoting a new offer in your shop or even if you just want something fun for your living room wall, you can design your own or pick from our multitude of templates.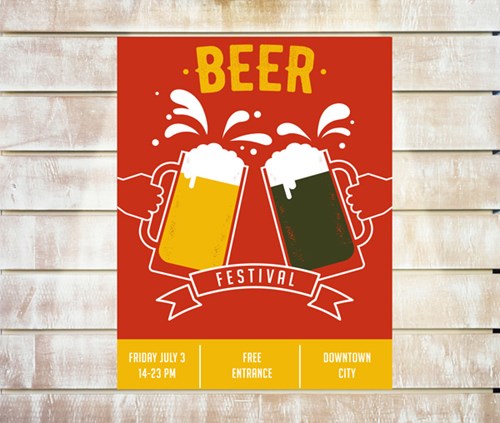 Stock: Silk
The A3 is printed on a choice of economy 150gsm, standard 250gsm or premium 350gsm Silk paper, making it our most cost-effective, small-scale poster.

A2
Dimensions: 59.4 x 42cm/594 x 420mm/23.4 x 16.5 inches
The A2 is ideal for when you want to promote your message in shop windows, on the wall outside your club or at exhibitions and events.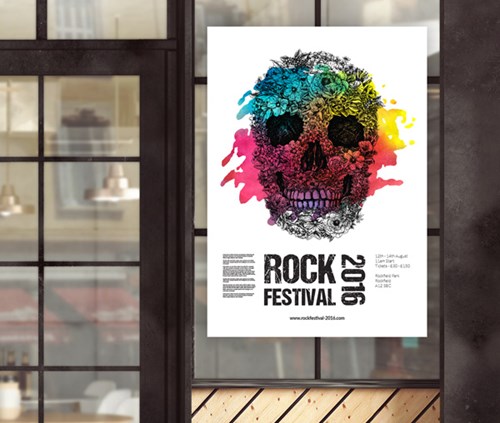 Stock: Silk or PVC
Printed on either 250gsm Silk or weatherproof 220 micron or 400 micron PVC, it's built to make a splash, indoors or out.
A1
Dimensions: 84.1 x 59.4cm/841 x 594mm/33.2 x 23.4 inches
The sizeable A1 is a real eyeful! Use it to advertise a new menu, your latest deal or your grand opening, then place it on an A-board outside your location so passers-by can see it from a distance.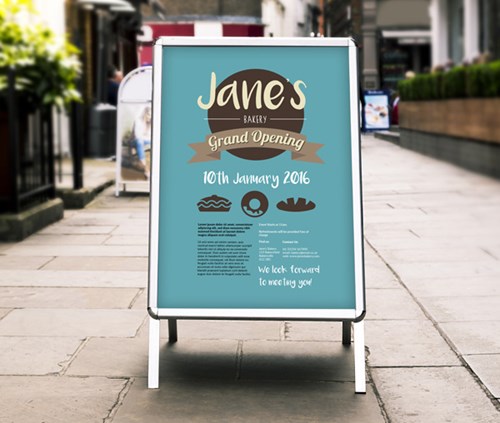 Stock: Silk or PVC
Choose weather resistant 220 or 400 micron PVC, or opt for the sturdy 250gsm Silk, which is ideal for indoor placement or for an A-board with a protective frame.
A0
Dimensions: 118.9 x 84.1cm/1180 x 841mm/46.9 x 33.2 inches
The A0's hefty measurement is guaranteed to grab the attention of your audience. For the likes of charity fundraisers, sporting events and gig listings, it's just the ticket!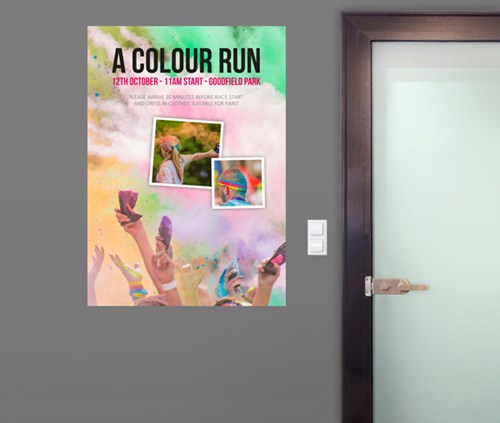 Stock: Silk or PVC
Printed on quality 250gsm Silk or waterproof 220 or 400 micron PVC, this enormous poster does the trick when you want make some noise with your marketing.
40 x 30
Dimensions: 101.6 x 76.2cm/1016 x 762mm/40 x 30 inches
Whether you're advertising fresher's week around the local university or promoting new-build showrooms at the side of the road, the impressive 40 x 30 is more than equipped to reach a wide-scale audience fast.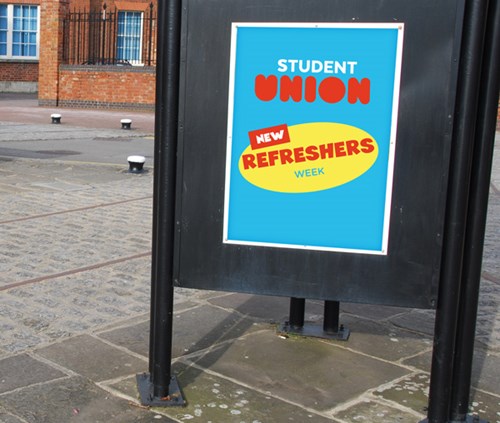 Stock: Silk or PVC
Printed on 250gsm Silk or all-weather 220 or 400 micron PVC, this large and loud poster will ensure all eyes are firmly on your message!
60 x 40
Dimensions: 152.4 x 101.6cm/1524 x 1016mm/60 x 40 inches
The mammoth-sized 60 x 40 is a major scene stealer! Use it to promote films, theatre shows or festival line ups at bus stops and in display stands that are dotted around town.
Stock: Silk or PVC
Available in a quality 250gsm Silk stock or a 220 or 400 micron PVC, it's spot on for both indoor and outdoor use, and will supersize your message so that no one's going to miss it!
So there you have it – your ultimate guide to poster sizes and stocks! If you need any more reason to get your hands on some posters, take a look at what makes them so iconic and find out how they can be used to make a powerful, long-lasting statement.