This time last year, we discovered that over half (56%) of office workers would like to see the workplace relationship completely banned, with a whopping 71% of Generation Z (16–24-year-olds) office workers totally against them.
Our survey of 1,517 office workers found that 43% of Brits think office romance breakups create a bad atmosphere, while more than a third (37%) don't want people dating in the office as they think it would be too 'insensitive' to those who are single and make colleagues feel 'very uncomfortable' knowing it is going on.
However, as Valentine's Day 2021 fast approaches us in a new era of remote working, virtual calls and social distancing – have workers attitudes towards colleague romances changed?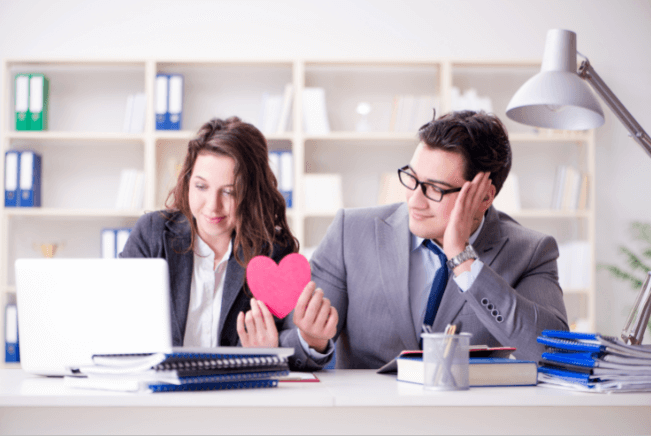 Has Working from Home Changed Our Opinion?
It's safe to say that the dating landscape is completely different now when compared to this time last year, and arguably more so for those wanting to make the move on a colleague. We caught up with our research respondents and found that office romances do appear to be dwindling, with only 10% of UK office staff confessing to engaging in a workplace romance since the start of the first lockdown in March 2020.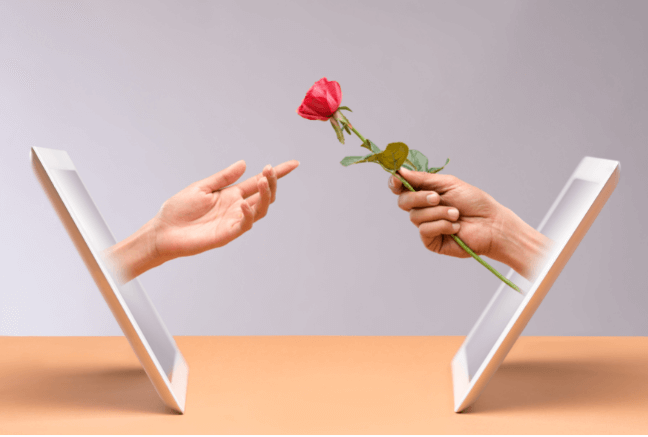 Out of sight out of mind? Compared to the 56% of those wanting to ban the office romance for good last year, only 16% are now opposed to colleagues getting together whilst working from home.
Interestingly, our Gen Z respondents' feelings towards the office romance remain the same with 71% reporting that they feel just as uncomfortable with the idea of co-workers dating regardless of them working from home or the office (71%).
Falling in Love? In Our Dreams!
Another study we completed towards the end of 2020 revealed what UK offices workers have been dreaming about whilst working from home – with romance securing a top spot in our subconscious!
Since March 2020, 27% of us have experienced a dream about a budding romance with a co-worker and 13% admitted to getting a little hot under the collar for their managers.
Could these dreams of longing be the reason we're feeling a lot more partial to an office romance this year?
Who's Going to Make a Move?
Last year, we found that more than half (53%) of Brits said that in the wake of #MeToo, where romantic relationships are increasingly discussed in the language of power, they would think twice about pursuing an office romance, with men (60%) treading more carefully than women (47%).
During the third UK lockdown of the Coronavirus pandemic, men's confidence is largely the same (if not slightly more optimistic), with 57% shying away from making that all-important first move. On the other side of the gender split, 1 in 3 women claimed that they'd be likely to show romantic interest in a colleague.
Is it Easier to be Rejected?
Although it might be assumed that facing rejection from behind a computer screen would make the blow that little bit softer, as it turns out, the majority of our respondents (58%) would rather have their advances rejected in person as opposed to online (42%).
The reason behind this could possibly have something to do with the fact that the rejected party will still need to see their co-worker in person at some point in the future, so facing a disappointing result face-to-face can help clear the air and help remove the dread of having to see one another for the first time following the proposal.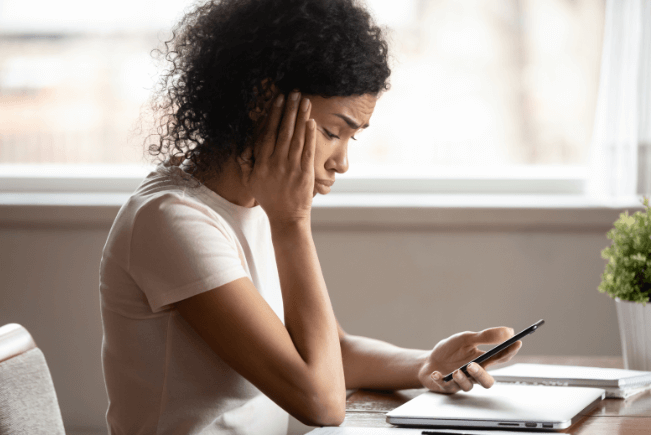 How to Bag a Virtual Valentine's Day Date
So, love does appear to be in the air (at least for some!) – but how are the majority of people planning to woo their love interests at work? In 'normal' times, you might bump into them at the watercooler on your break for a breezy chat, or wait for the opportune moment on a work night out.
In our previous study, men were found to be more likely than women to try and get a date, with the tactics for gaining attention being an anonymous Valentine's Day card (63%), inviting them out for a drink (40%), writing them a Post-it Note (10%) or asking them to 'meet me at the printer' (10%).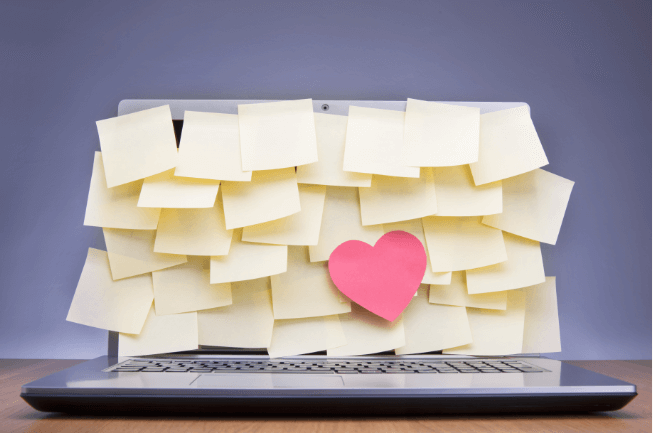 Although these scenarios might be out of the question, our surveyed seducers have got a few tricks up their sleeves for securing a date for Valentine's Day. These are the most popular techniques…
Arrange a virtual lunch break together – 32%
Ask a colleague our for a virtual drink – 29%
Send them an email – 16%
Send them a gift from an online company – 12%
Wait for a workplace virtual quiz or team event 7%
Send them a Valentine's Day card – 4%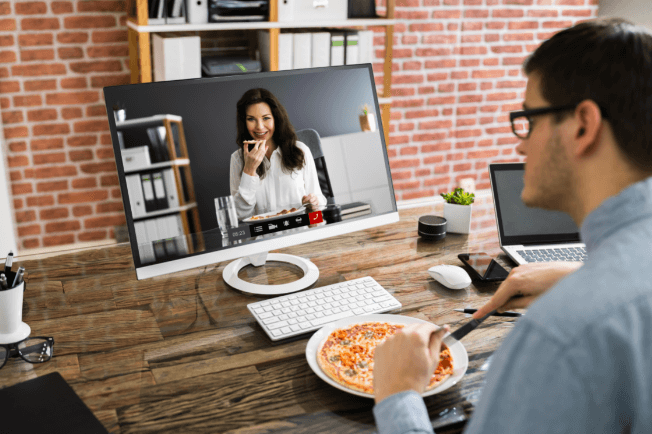 But how are you supposed to ask your colleague out, we hear you say? Don't worry – we've got that covered too. We asked which online platforms are best for asking someone out at work (well, someone had to!). Here's what our respondents said.
Social media – 55%
Zoom – 23%
Skype – 13%
Google Hangouts – 6%
Microsoft Teams – 3%
Perhaps unsurprisingly, social media was the clear winner here. Not only does it help to ease the power situation that can be seen as off-putting because in the world of social media you're 'friends', or equals, but it's also a lot more appropriate as it can be assumed these kinds of discussions are happening outside of work hours. However, of the popular video conference tools, Zoom is broadly preferred as an option for chatting up your co-worker – who knew!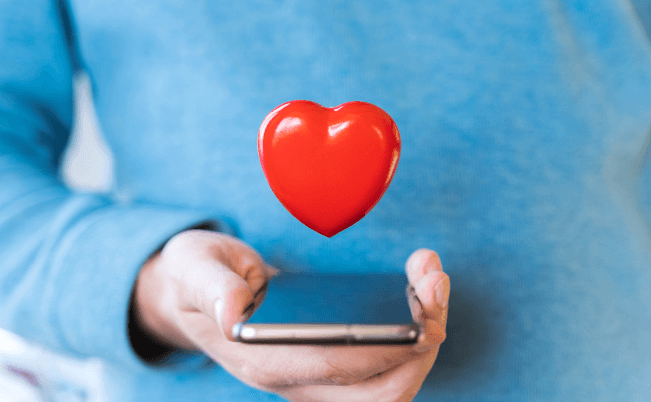 Where to Meet a Partner in 2021
We know that not everyone meets their partner through work, but with many avenues of meeting people out and about in public closed due to the pandemic, where else is there to start a budding romance? We asked respondents where they met their last romantic partner to find out.
Work did rank very highly here but was matched in popularity by one other method – meeting someone through friends or family – both scoring a respectable 29%. Following closely behind, 16% met their current partner online compared to just 10% the previous year, showing many have turned to digital methods while we're being encouraged to stay at home.
A further 6% met their partner through a hobby, social and activity groups, building on a strong foundation of common interests.
Whether you decide to take the plunge and ask someone out for a virtual drink this Valentine's Day or you decide to send your friends something nice in the post (we don't discriminate against the different kinds of love here!), why not create your own Valentine's Day cards online with instantprint for an extra personalised touch?