Attracting new customers is a key component to helping a small business grow, but what's often overlooked is how important it is to keep those customers coming back. Loyalty cards are a worthy addition to any business as they help encourage customers to return while also being a handy marketing tool to spread the word about your service.
The concept of a loyalty card is simple – when a customer uses your service, they get a stamp on their card. After they've obtained a certain number of stamps, they can redeem the card for a reward, whether that be a free cup of coffee or a special discount. Loyalty cards are common in coffee shops and restaurants, although they can also be beneficial to businesses such as makeup artists, hair salons and retail stores.
Even if you don't want to use the stamp system, you could always pop loyalty cards into shopping bags or packaging. The card could be used to encourage customers to refer a friend and in return, receive a gesture of thanks such as 10% off their next order. In the same way that a stamp card keeps people coming back, this referral method might just spur on a customer to purchase the item they've been eyeing up for a while, while letting others know about your company.
Image: pinterest.com

No matter how you use them, loyalty cards are a great way to keep customers keen. But in case you need a little more convincing, here are just a few of the benefits of adding loyalty cards to your service…
It Can Help You Grow
You know how we mentioned that attracting new customers is important for growth? Well loyalty cards can help make this happen. Over the years, loyalty cards have been proven to be a successful marketing tool for numerous industries. A study taken out by Growth Hackers saw a number of marketing gurus and business owners testing out how successful loyalty cards are when it comes to growing a company. After putting all their energy into growing their business using various marketing methods, they found that using loyalty cards was one of the easiest ways to achieve their goals.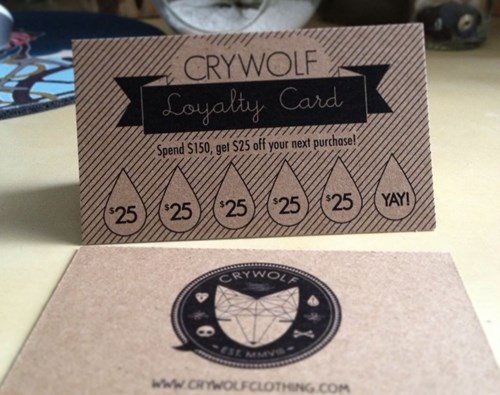 Image: pinterest.com

It Can Boost Your Reputation
Perhaps a large part of why loyalty cards can attribute to company growth is because they highlight that your business is one that values its customers. This is a huge positive that can lead to customers seeking you out, especially if they've previously had a bad customer experience with another company within your field. By offering up something of value that helps existing customers feel appreciated and new customers feel welcomed, you're increasing the likelihood of those customers recommending you to others. Word-of-mouth is a powerful thing, so any opportunity to boost your reputation should be taken.
It Can Help Increase Reach
As much as a good reputation helps to reach new customers, you could also use the loyalty cards themselves to achieve this. Every now and then you could put on an exclusive 'loyalty promotion' that offers customers an extra stamp on their cards if they refer a friend. It may only seem like a small incentive, but it could make all the difference to your reach in the long run.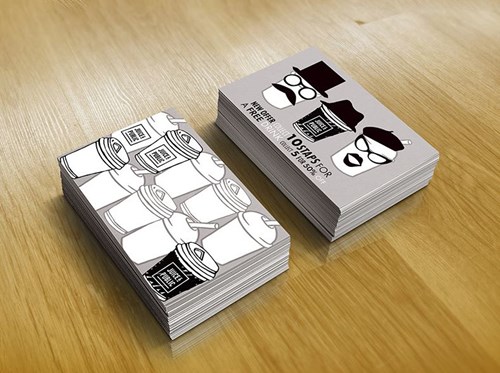 Image: dribbble.com

It Can Bring In Frequent Sales
It may be a no-brainer, but the more that customers keep coming back, the more regular sales you're likely to make. Loyalty cards and reward programmes give customers more reason to come back again and again so they can benefit from special offers and treats. It's an opportunity for them to get something back the more they use your service.
It Can Increase Awareness of your Product
A great way to increase awareness of a product is to offer it as part of your loyalty programme. For example, if you own or manage a restaurant, you could offer your customers a new dessert for free with every four stamps they get. That particular dessert may have been something that they wouldn't have tried otherwise, opting instead for an old favourite. But by giving them the opportunity to try it for free, you're opening up the door for the new dessert to become a favourite!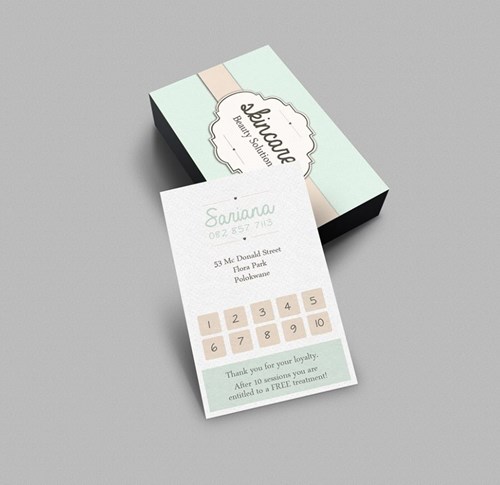 Image: pinterest.com

It Can Help You Get To Know Your Customers
Not only can loyalty cards help you track the buying habits of your customers as a whole (as well as giving you an indication of what they like/don't like), they can also help you build relationships with customers individually, particularly if you're a local business. The more people swing by, the more you'll get to know their faces. It's this familiarity paired with a loyalty scheme and consistently great service that makes some-time customers become regulars.
When it comes down to it, valued customers are happy customers. As long as you have a good product, you're putting your customers first and you're showing them how much you appreciate their loyalty, your business is sure to thrive! Loyalty cards can help make that happen, so why not give them a go!