What is a Welcome Pack?
Whether you're heading to an event and need something to sway potential customers or you've just signed a new client and want to show them the ropes, a welcome pack is the perfect way to showcase what you're made of!
The overall goal of a welcome pack is to deepen your client's understanding of your business, so it helps to offer a whole spectrum of details. Serving as a client or investor's go-to source of information, a welcome pack should tell them who you are, what you do and why you do it, using various effective marketing materials stored in one handy spot.
When Would You Use a Welcome Pack?
Welcome packs are great for making a positive and lasting impression on new customers, so it's best to send them to potential buyers or those have recently purchased with you.
Along with corporate uses, welcome packs are also used in hotels to let a guest know the reception/rep contact information, restaurant opening times, checkout time and anything else they might need to know for their stay.
They can also be used to welcome new employees to your business and can give information on perks, training and values.
So now we know what it is, what exactly should your welcome pack include?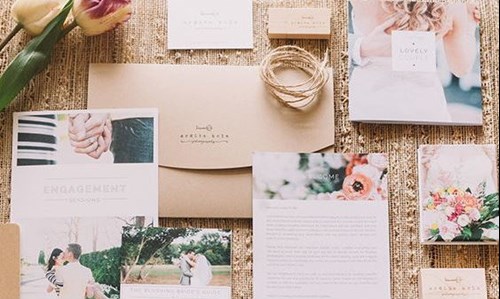 Image: pinterest.com
Business Cards
Let's start with the introductions. A business card is a great touch to any welcome pack as it gives your client quick and easy access to your contact info, and they can stick it in their wallet to use whenever they need it. If you're creating a hotel or guest welcome pack, make sure to include the rep or reception contact number on here.
Image: dsgnblog.com
Welcome Letter
A welcome letter does exactly what it says on the tin – it offers your client a friendly hello to get you off on the right foot. Within the letter you should outline all the great benefits about your business, along with the reasons why you're excited to have the client on board. To finish it off, don't forget to add a letterhead. This could be your logo or a signature design that serves to strengthen your branding. You could also use your letterhead for any invoices or contracts you might want to include. The more consistency, the better!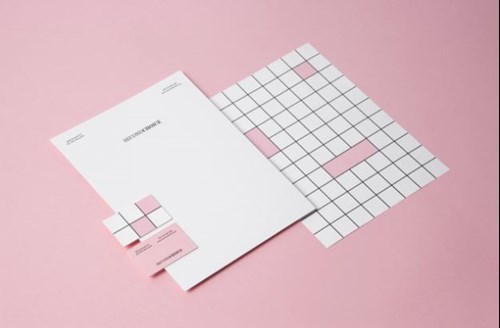 Image: pinterest.com

Booklet or Catalogue
A booklet provides you with a place for all your nitty gritty, so clients can really get to know your business. Use it to showcase your product range in full or as a detailed service guide packed with information. It's also beneficial to add an FAQ section in your booklet so your client can easily refer back to it if they have a general question.
For employee welcome packs, include your brand values and key information they'll need to know before their first day!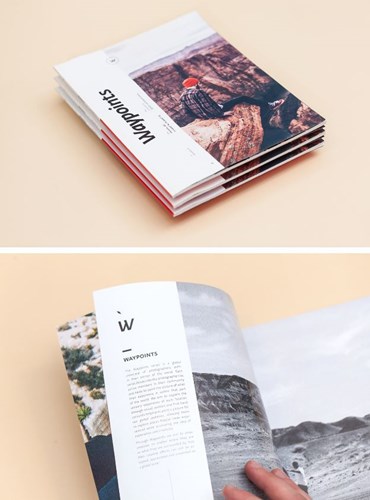 Image: thedsgnblog.com
Flyer
Adding in a flyer or folded leaflet to the mix is a great shout if you want to offer an overview of your business that a client or investor can pull out and refer to quickly. You could also pop an introductory offer on your flyer that they can use at a later date. This is a sure-fire way to encourage further business and to show your client that you value their custom.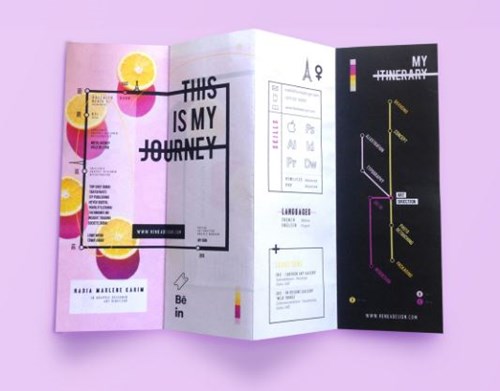 Image: henkadesign.com
Correspondence Card
Correspondence cards are ideal if you want to say thank you to your new client. With an eye-catching, on-brand design and a friendly, handwritten note inside, it will add that extra special touch to make your business all the more memorable. Make sure to point out how grateful you are for their custom and tell them that you're excited to offer your services to them in the future. You'd be surprised how much of an impact this seemingly small detail can make.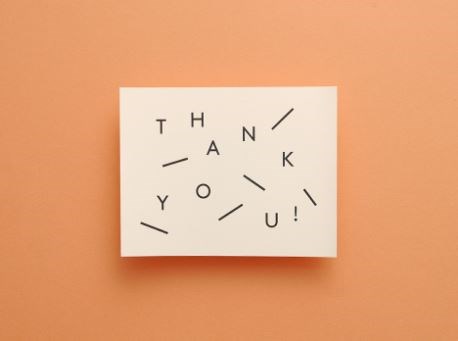 Image: vitaedesigns.com
Alternatively, you could use a correspondence card as a method of referral. Pop a nice message in there that encourages your client to pass on the card to a friend. If that friend then signs up too, you could offer both parties a discount, credit or gift as a thank you.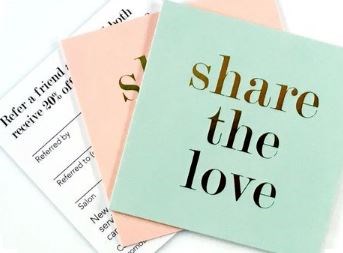 Image: pinterest.com
Stickers
Stickers may not be considered an essential welcome pack addition, but they can help to enhance your brand identity, as well as bring the fun! Pop your logo on a few and sprinkle them in your pack, or you could even use them as a stylish way to seal the whole thing together!
Image: pinterest.com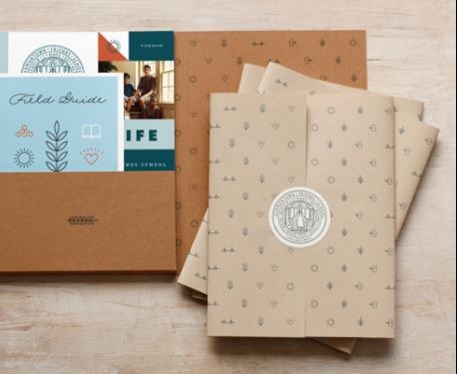 Image: pinterest.com
Presentation Folder
To top it off, you're going to need a sturdy presentation folder to hold everything together! First impressions count, so by keeping all your marketing materials in a presentation folder, you'll come across to your client or investor as tidy, professional and organised. Match your welcome pack folder with the rest of your print for a clean and consistent finish.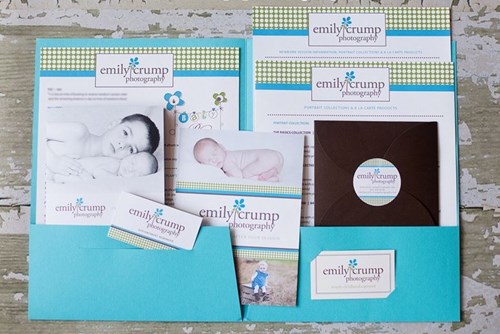 Image: emilycrumpphotography.com
What's great about welcome pack printing is that it presents the opportunity to be both creative and informative in an efficient, professional way. Even better, by showing that you're friendly, approachable and reliable, it can open the door to build loyalty and long-term relationships with your customers. We hope this blog has given you plenty of welcome pack ideas!