Creating educational wall charts and posters for your classroom learning wall is a great way to engage young minds and remind them of the lessons you're teaching. As a teacher, you've already got a lot on your plate – planning lessons, marking work, and the day-to-day teaching of future minds. That's why we've created 10 essential classroom poster prints, so you've got one less thing to think about!
1. Times Table Poster
This first printable poster shows basic times tables up to 12. This tends to be the highest times table number children learn up to as we still count many things in dozens, meaning this still has lots of real-life implications. It's also what pupils will be tested on in their SATs, so getting these times tables memorised will come in really handy – this poster will help solidify their learning!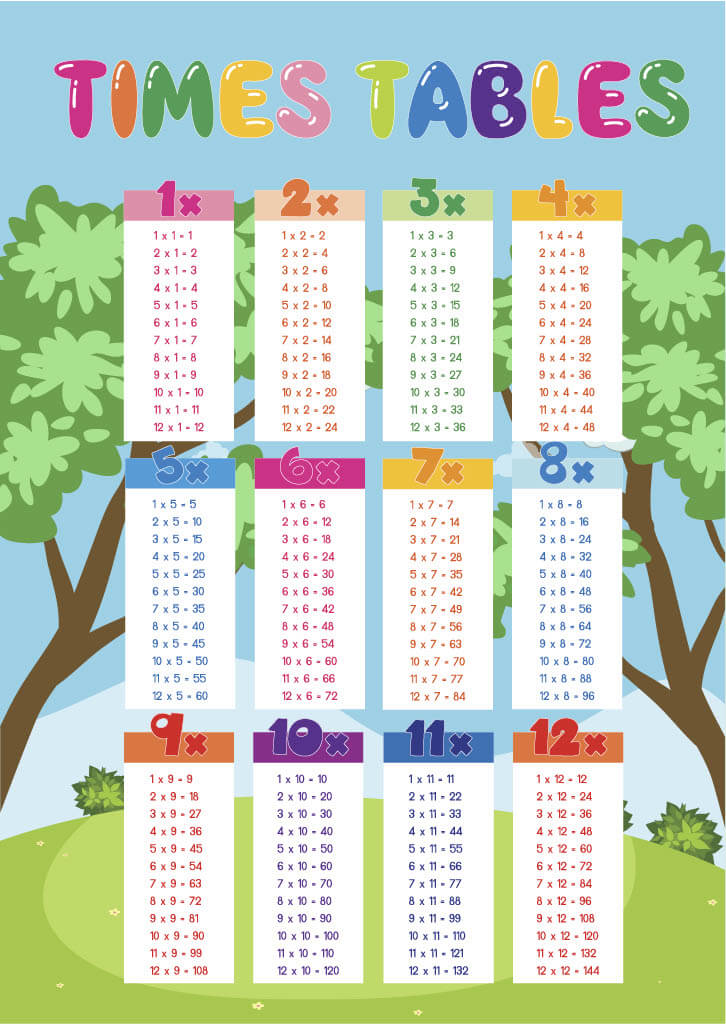 2. Adjectives Poster
When it comes to creative writing, adjectives are essential for creating an exciting story. Give children some inspiration with this adjectives list poster print, perfect for key stage one and early key stage two children alike.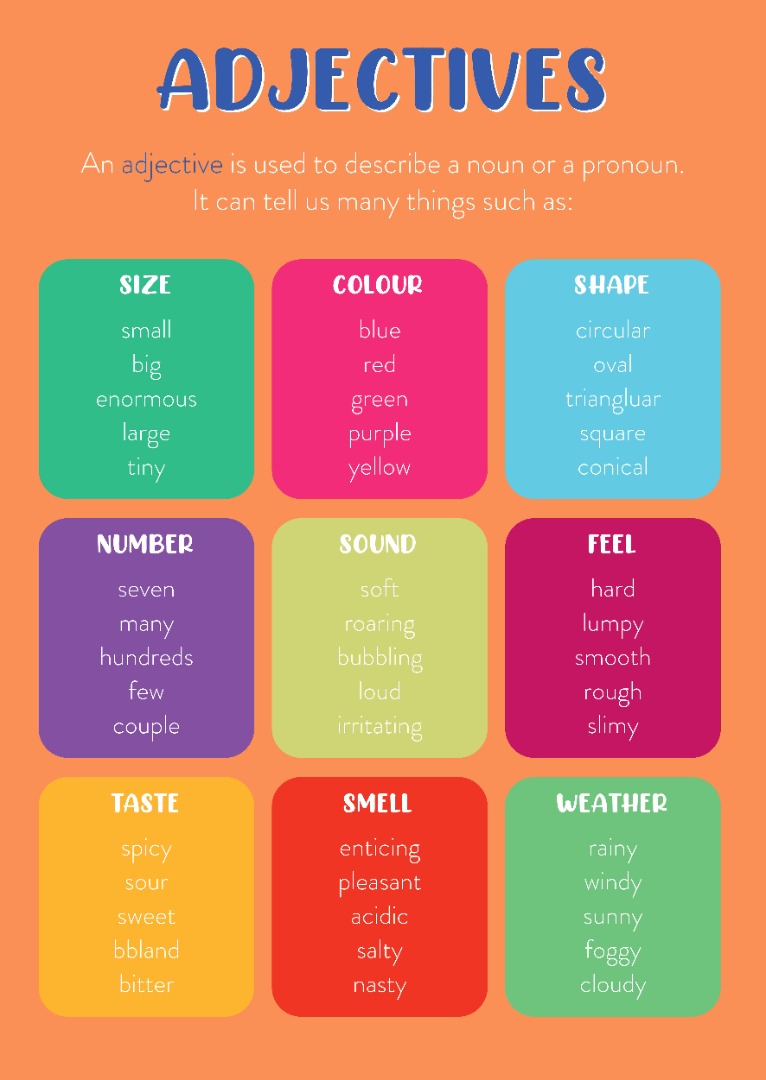 3. Learn the Alphabet Poster
Learning the alphabet is one of the very first stages of literacy. One of the best ways to teach it is using words children already know and love – like the names of their favourite animals! This poster uses cartoon animals and shows the letters of the alphabet in both capital and lowercase form to embed the shapes of these letters in young minds.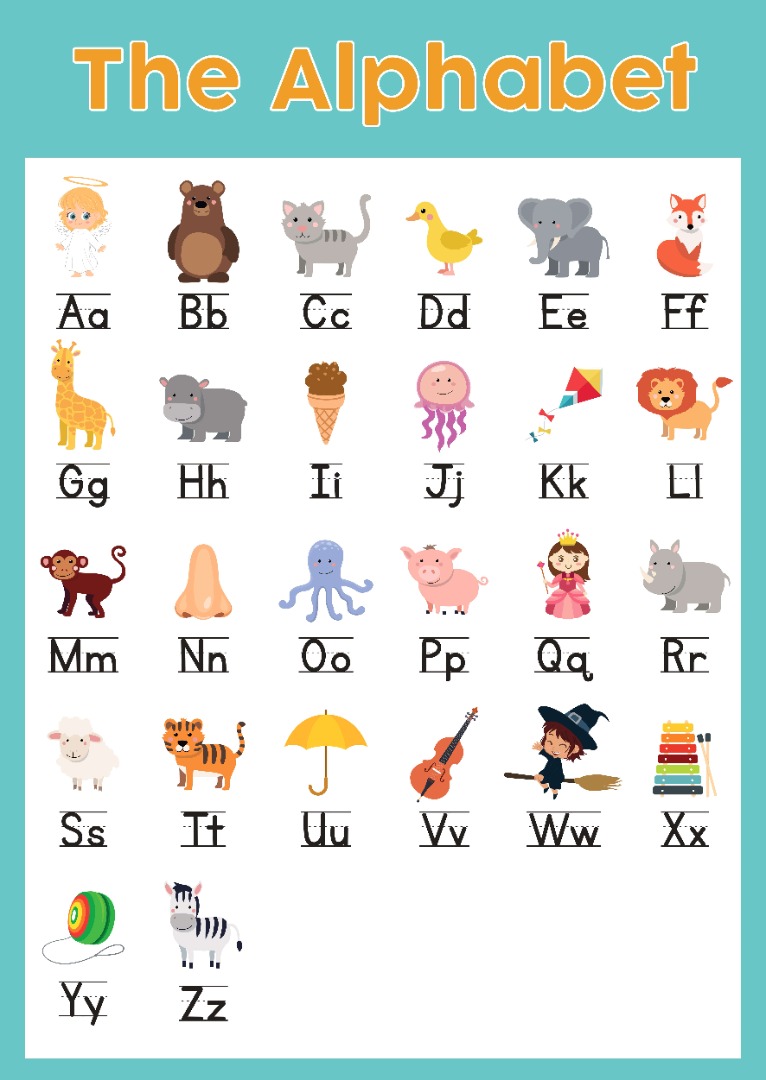 4. Colour Wheel Poster
Art lessons are a fantastic way to encourage children to express themselves and get creative, as well as learn different colours, how to make them and the effects they have. This colour wheel poster shows primary, secondary and tertiary colours, how to choose complementary colours and identifies which colours are warm toned and cool-toned.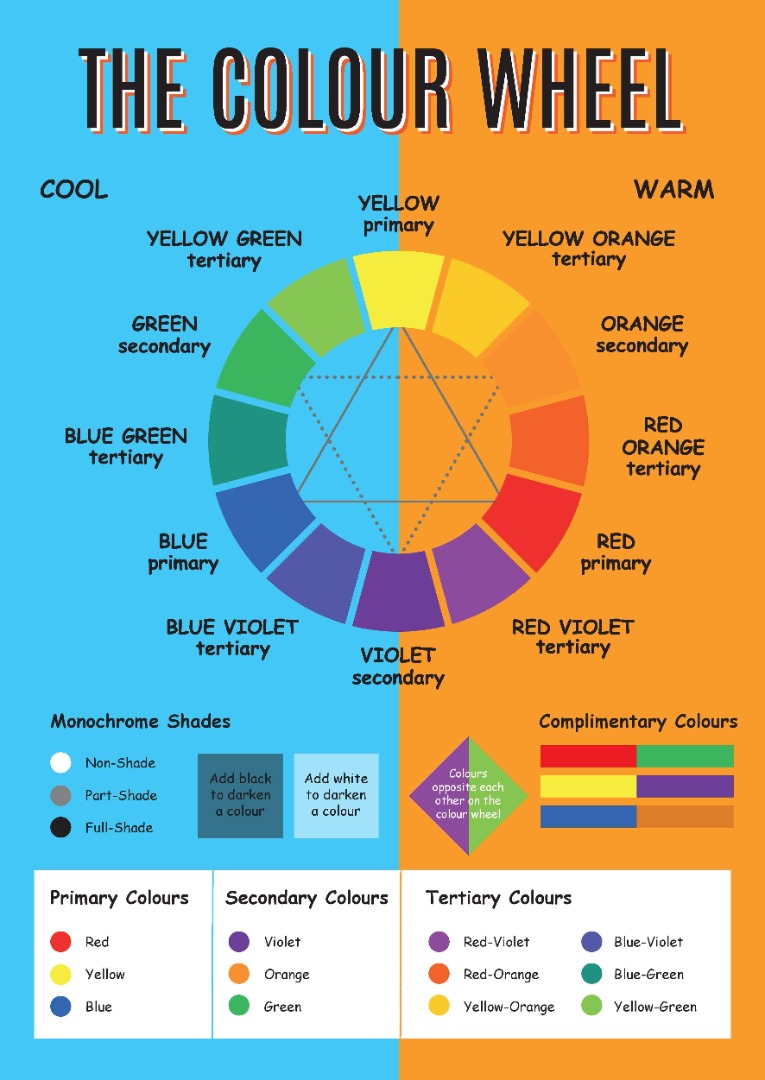 5. Decimals, Percentages & Fractions Poster
Decimals, percentages and fractions all tie in together, which means teaching them all at once is a great idea to create a link in children's minds between them. This poster demonstrates how each topic links together, showing the same value as a decimal, percentage and fraction. It uses basic values that many children will already have a rough idea about by the time they reach key stage two, such as halves and quarters.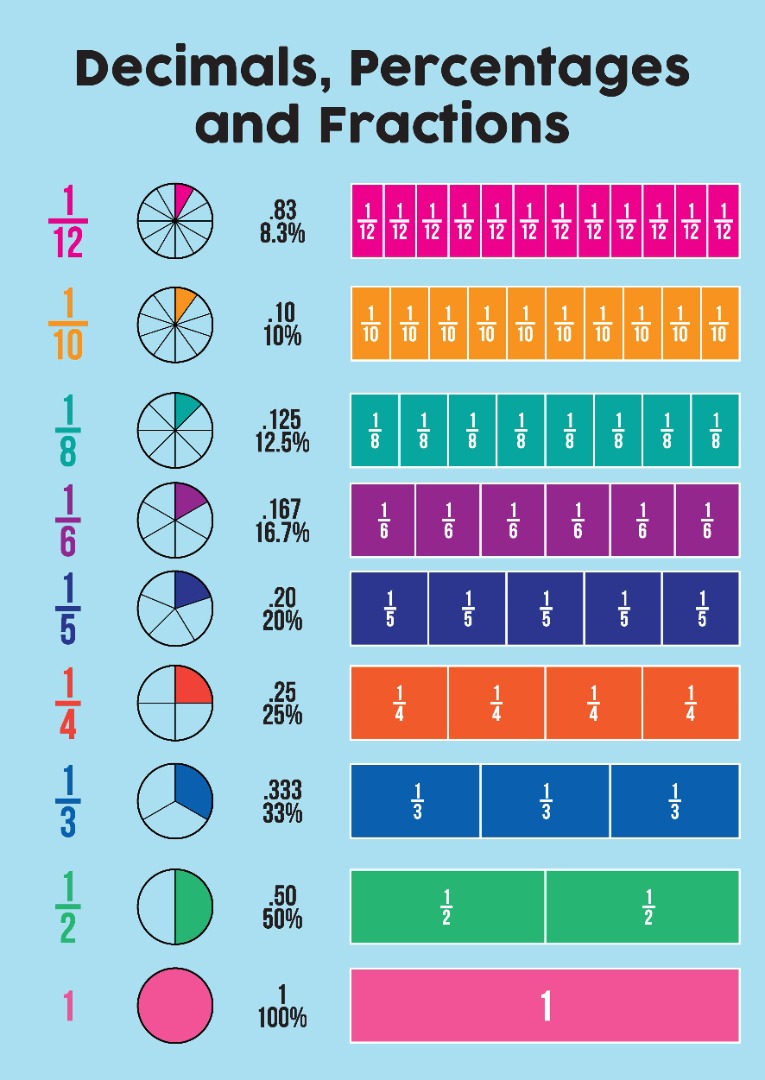 6. Number Grid 1-100 Poster
Number grids have multiple uses – they can help children count, use multiplication, work out the difference as well as add and subtract. Popular number grids feature numbers 1-100 like this one and are best suited to key stage one maths learning walls.
7. Place Value Poster
This place value chart shows the value of a unit depending on where it's placed in a number. To simplify this, the decimal place separates the ones from the tenths and a comma separates the hundreds from the thousands. Quick tip – print of a few of these and have them laminated so that your pupils can write straight onto them with markers pens.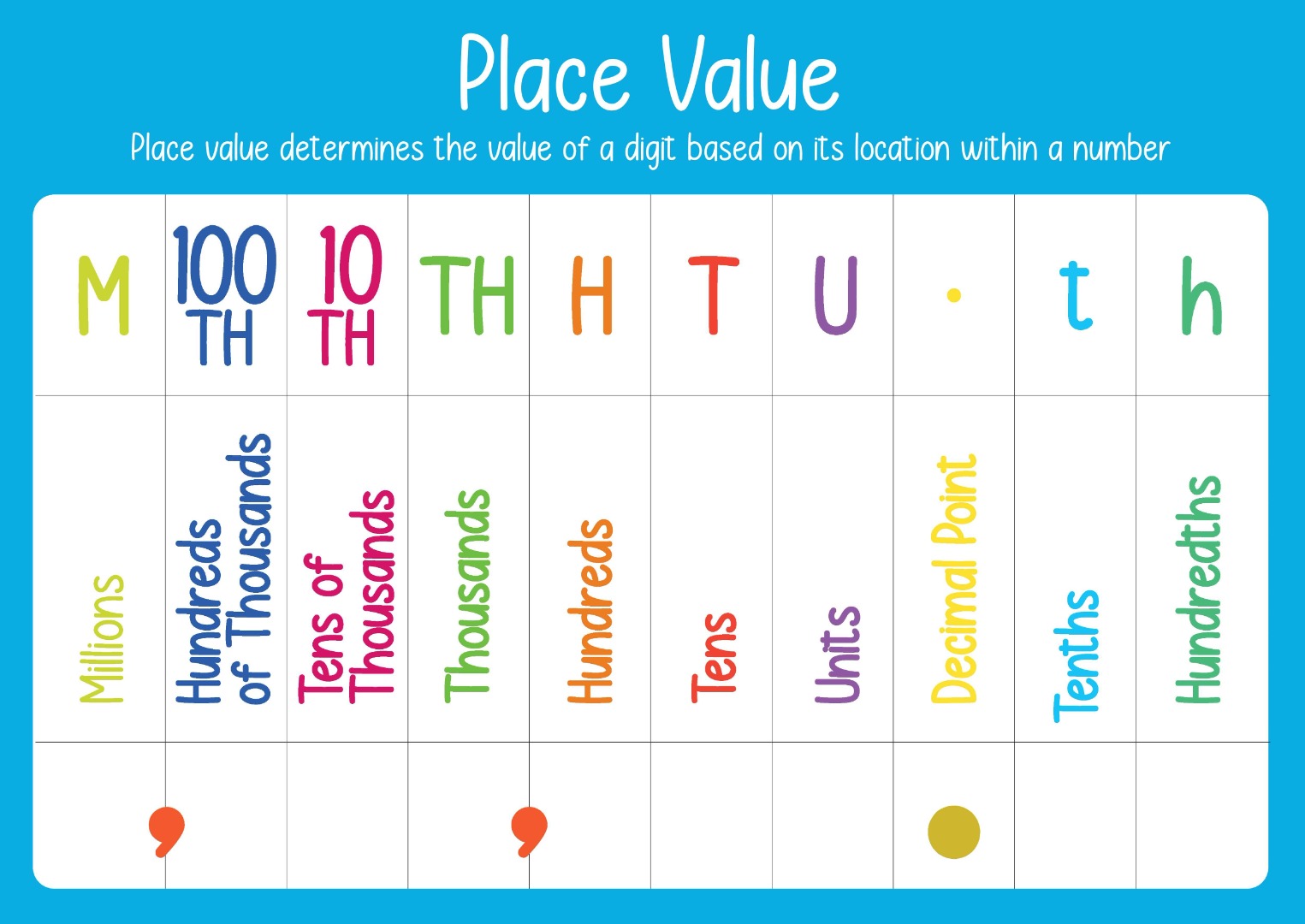 8. Primary and Secondary Colours Poster
This educational classroom poster is a simplified version of our colour wheel chart, and it's better suited to younger children who are still getting to grips with creating colours. The fun paint splodges are an attractive and simple way to show what happens when you mix different coloured paints together, encouraging pupils to get creative with their own painting skills.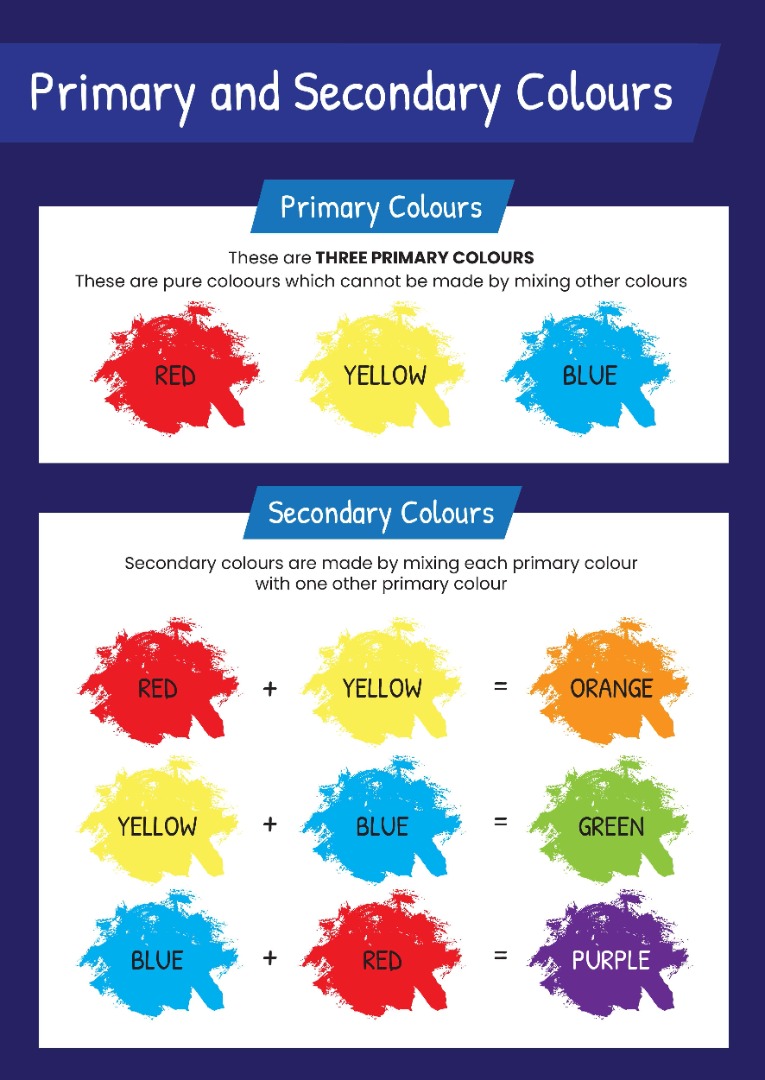 9. Punctuation Poster
This bright multi-coloured poster brings punctuation to life! Different features of punctuation are explained here, with the wording making this a perfect learning resource for older pupils in the later key stage two years in preparation for their SATs.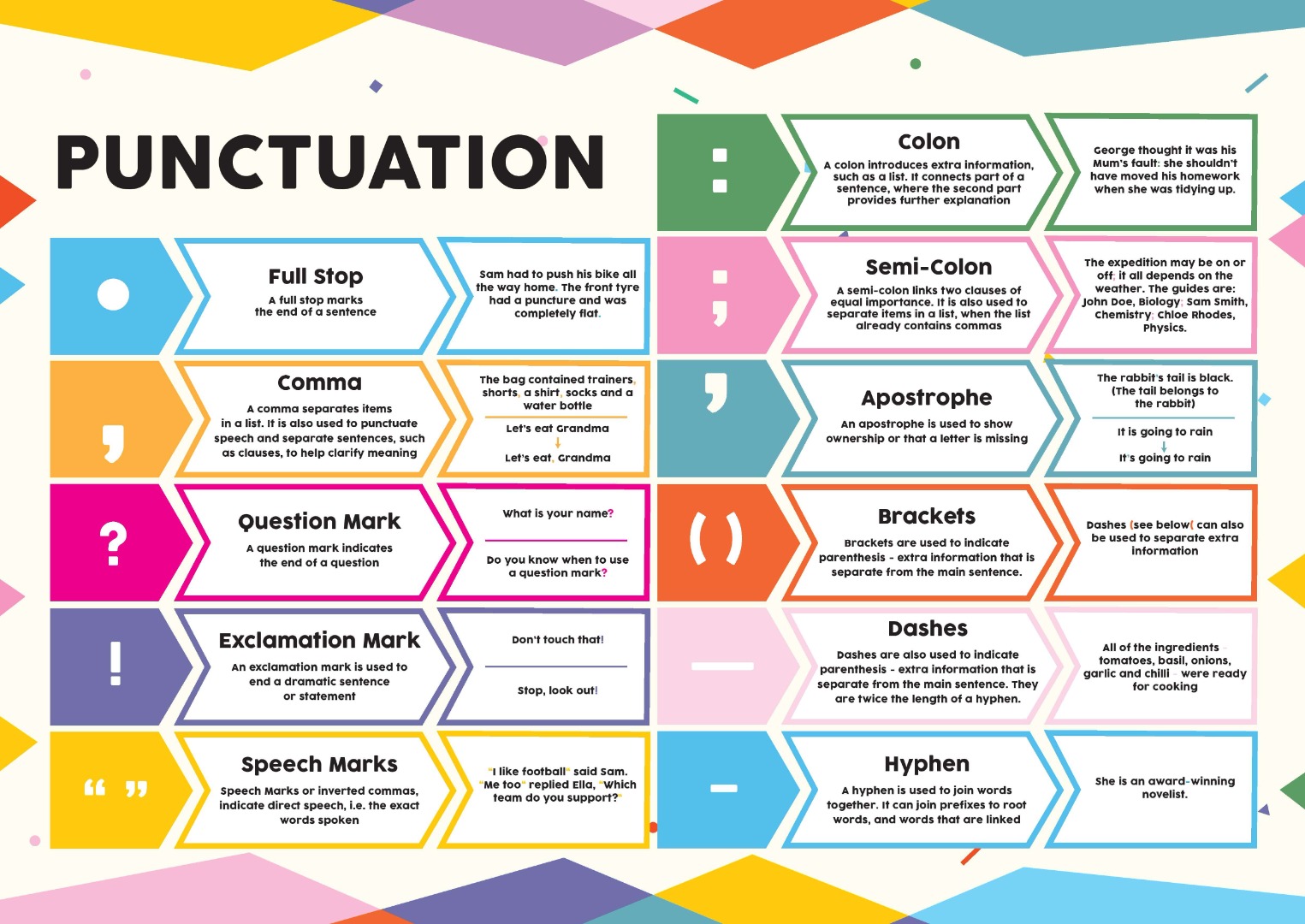 10. Shapes Poster
Learning basic shapes is an essential maths lesson. Make it easier for pupils to visualise each shape by hanging this poster printout on your classroom wall. This poster shows common 2D and 3D shapes, making it a great option for a range of age groups.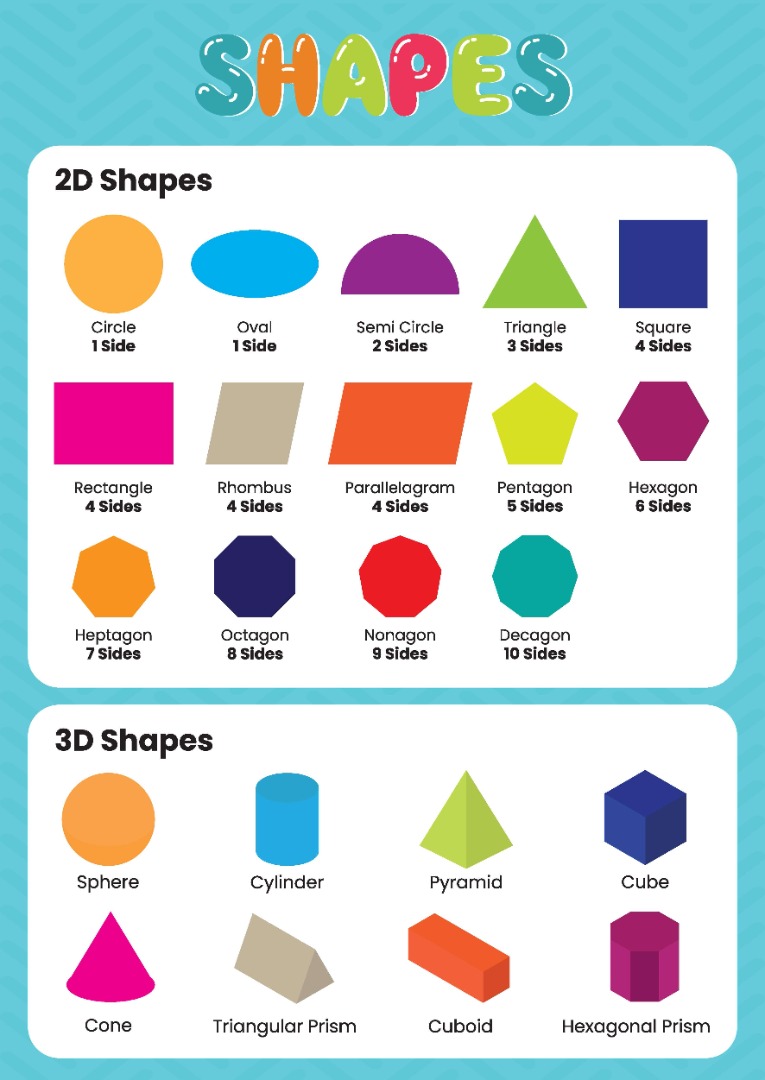 How to Use Our Free Classroom Poster Designs
Once you've chosen which design you'd like to print from this page, click the download now link. Then head over to our poster printing page and pick which size you'd like to print. Once you're happy with your selection, add it to your basket.
Follow our printing journey and we'll guide you through the rest of the journey, including uploading your chosen design.
We recommend getting these posters printed on A2 size 170gsm silk – this is an affordable option with a slight sheen that makes colours pop.

If you'd like some more help with your primary school learning wall posters, or if you want to suggest some more poster ideas to our team, feel free to get in touch here.