One of the most exciting parts about ordering print online is getting to see the final finished piece when it comes through the post – especially when it looks as good as these recipe box cards from our fantastic client, The Veggienauts Club.
We shone the spotlight on The Veggienauts Club to find out who they are, how they use print and their top tips for creating print that impresses.
Tell us about The Veggienauts Club!
The Veggienauts Club is a monthly subscription box of hands-on activities based around a single seasonal star vegetable. We help children to discover, taste and eventually enjoy eating a rainbow by making food FUN.
Explore, play and learn about delicious, wholesome ingredients through cooking, science and craft projects and empower your kids to become curious, confident eaters.
You can find us at www.veggienauts.com or on Instagram, Facebook and Pinterest @theveggienautsclub.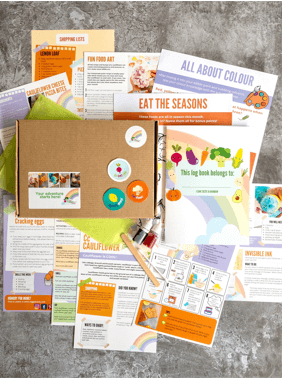 Which print products have you found the most success with?
We use instantprint's A5 flyers for all recipe and activity cards. The heavier paper makes them feel really high quality and something that customers will want to file away and use again and again. Every month we include a sticker to add to Veggienauts' logbook which is always hugely popular.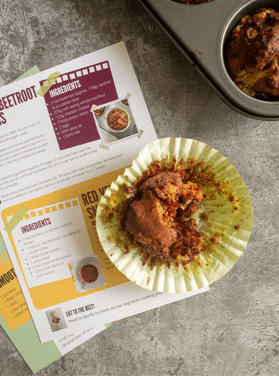 How do you make your customers feel special?
As a small business, a close relationship with our customers is of utmost importance to us. Every box is addressed to the child taking part and first-time customers receive a printed welcome note and handwritten thank you from us. Every month we also include a Jellycat cuddly vegetable in one box as a surprise and a token gesture of our appreciation for our customers.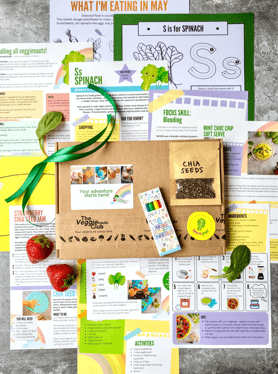 What are your top print tips for other businesses in your industry?
Find a supportive printer who can help you out with any queries. As chief recipe tester, designer, marketer, publicity person, box packer and everything else in between, it's invaluable to me that instantprint's team are on hand to answer any questions about the technical side of printing and deliver materials on a tight turnaround.

Why do you choose to print with instantprint?
The customer service at instantprint is fantastic and the printed materials are always delivered on time to a high quality. Highly recommended!