When you've poured all your creative juices into designing a booklet, you're going to want the finish to do it justice. But with so many binding types available, it's sometimes difficult to know which one will best suit your needs.
To help you along, we've put together a rundown of the 5 most popular binding types. So if you want to know your Wiro from your Spiral, or if you're grappling with the choice between Perfect Bound vs Stitched, here's what you need to know…
Stitched (also known as stapled)
Stitched (also known as Saddle Stitched or Stapled) is a method that uses a long metal wire to bind your booklets together. It works a lot like a sewing machine; the stack of collated sheets gets fed into the machine, then 'jogged' to make sure they're stacked neatly. The machine then pierces the paper and feeds the roll of wire through the stack, before the wire is folded into something that acts as a staple. Intricate, right?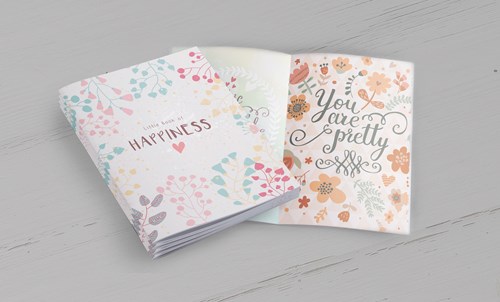 Stitched is typically the most cost effective binding type and is suitable for a whole army of booklets, including programmes, prospectuses and magazines. There are a few things to consider if you're going to use Stitched binding; first of all, try not to go over 50 printed pages. Any more than that and the sheets will spring up in the middle, which will keep your booklets from sitting right. Also, as it's folded in multiples of 4, make sure your design follows the same rule. Blank pages are not your friend!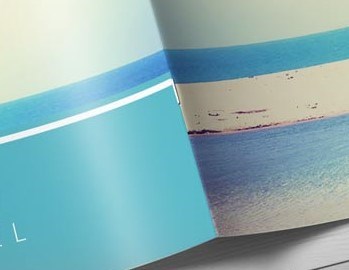 Perfect Bound
If you're looking for something sturdy and smart, Perfect Binding is ideal. It's achieved by gluing a stack of paper on the spine edge using PVA glue, before wrapping a cover around it to secure. The result is essentially a paperback book; clean, stylish and professional.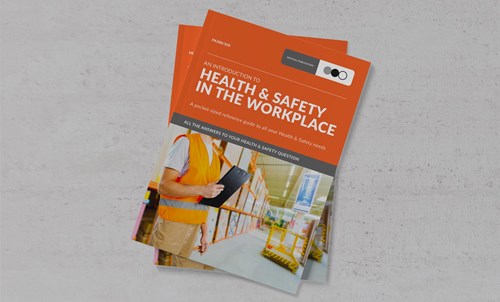 The rule of thumb for Perfect Bound is to have a minimum of 40 printed pages. Any less than that and the spine won't be substantial enough to take to the glue. Most often, the cover will be thicker than the inner pages. This makes it easy for the spine to be written on, which is great if you want to see your booklet looking all fancy on a bookshelf!
If you're wondering what Perfect Binding is best suited for, it's usually the kind of booklet that is kept and referred back to; so catalogues, directories, prospectuses, car handbooks and self-published novels will do the trick just nicely.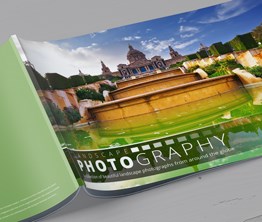 Comb Bound
Comb Bound is one of the most inexpensive binding methods. The process involves using a specialised machine to punch rectangular-shaped holes into a stack of paper before it closes a plastic comb through the holes to bind your booklet.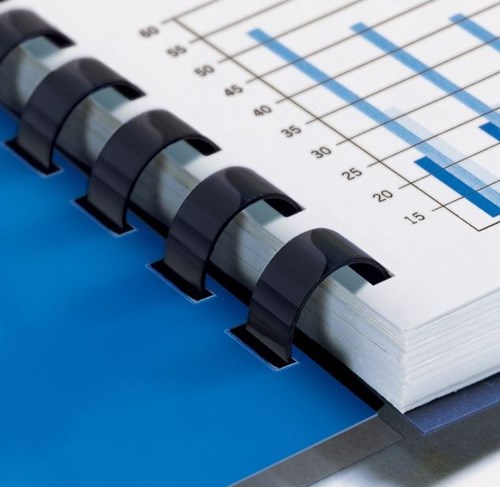 Image: binding101.com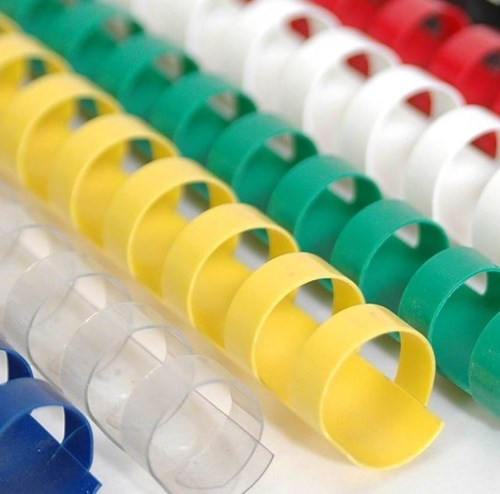 Image: binding101.com
This method is great for when you want professional looking office documents or university projects. If you don't have access to a Comb Binding machine, you can get your hands on one for a fairly low price, which is perfect if you want to use it in-house or at home. It's easy to set up, easy to use and the best bit is that it allows for a wide variety of colours, sizes and covers.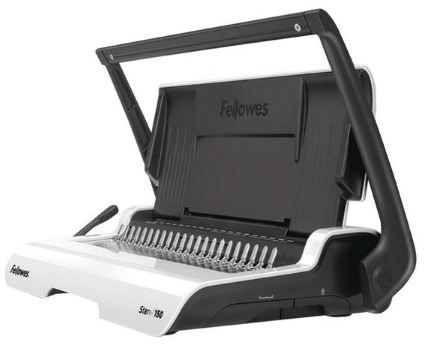 Image: pinterest.com
Wiro
You'll have probably come across Wiro binding at school or around the office. Used for notebooks, document printing, sketchpads, calendars and planners, it's hugely popular and great if you need to rip pages out of your book without leaving a mess behind!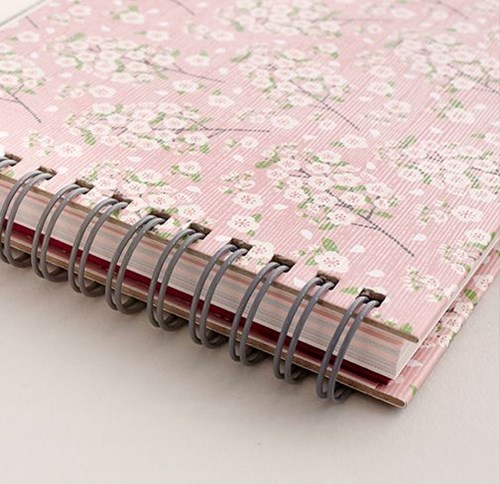 Image: mochithings.com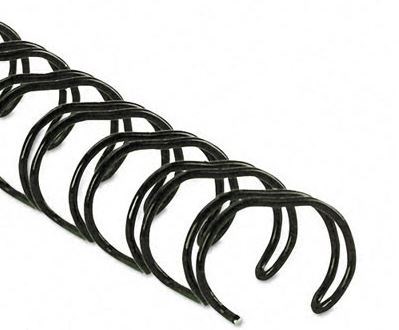 Image: wayfair.com
The Wiro binding process is pretty straightforward; a stack of paper is hole-punched down one side and an open metal wire is then placed through the holes and closed around the stack. Easy breezy! A Wiro bound booklet will usually have a hard back made from card. This is there to support the pages and act as a sturdy surface to write on. As pages are slid into the stack individually, designing for Wiro binding is relatively uncomplicated. The result is cost-effective, unfussy and easy-to-use. What more could you want?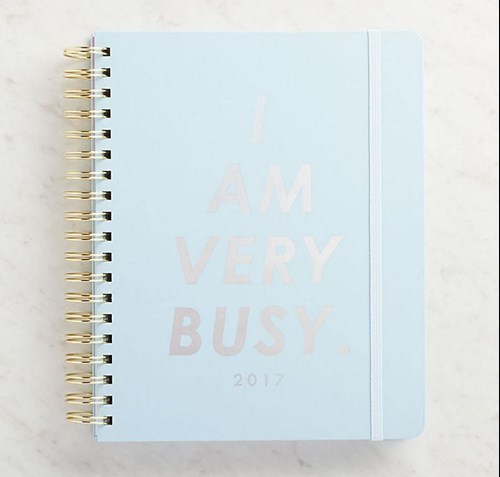 Image: papersource.com
Spiral
Spiral Binding often gets confused with Wiro binding, despite there being clear differences to distinguish the two. Unlike Wiro, which uses a metal wire to close over the pages, Spiral is made from plastic and is wound through the pages in a spiralling fashion – exactly as the name suggests! It works using a simple three-step process. First up, the paper is hole-punched along one edge of the stack, then the plastic Spiral is ; INSERTed into the holes and spun all the way through to bind the pages. Lastly, a pair of pliers or a crimping machine is used to cut off the excess coil at each end of the book. Voila! Booklet complete.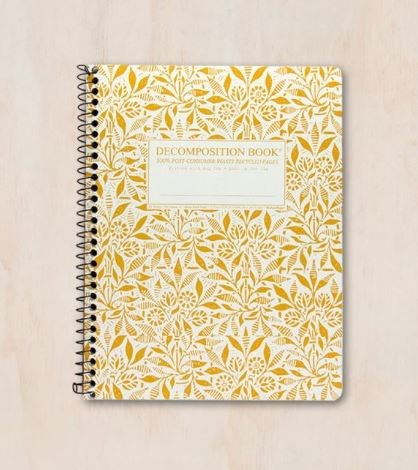 Image: notemaker.com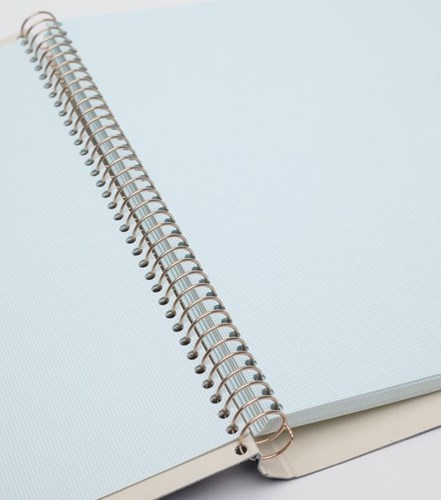 Image: needsupply.com
What's beneficial about Spiral Binding is that it comes in a variety of sizes and colours, making it perfect for all kinds of booklets; from notebooks, sketchbooks, reports and planners to those Word of the Day desk-top calendars that you get in your stocking at Christmas!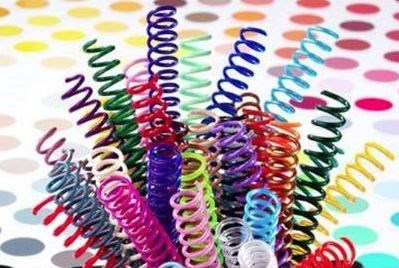 Image: pinterest.com
So now you're brushed up on your binding types, go forth and get creative! Whichever type you choose, there's nothing quite like picking up a copy of your gleaming, finished booklet!