It's sometimes easy to forget that a lot of the corporate powerhouses we see today started out as small businesses. Like many small business owners, the founders of these companies often had a shoestring budget and a battle on their hands to be recognised, no matter how brilliant their product or service was. What's more, for those businesses founded pre-digital era, there was no internet to help them reach a world-wide audience fast, so owners had to rely on building a good reputation (sometimes taking years, even decades) and meeting the right people who would help to achieve success.
If you're thinking of starting a company or are already a small business owner knee-deep in building your empire, it's important to remember that every business has to start somewhere, so try not to be discouraged if things aren't immediately going to plan. While it's great to reach for the stars, it doesn't always happen overnight and a good old-fashioned humble-beginnings story is never a bad thing! To give you some encouragement and to help keep you inspired on your small business journey, we've rounded up a list of 6 businesses that started from the bottom to become some of the most iconic, profitable and innovative companies in the world…
Apple
As it stands, Apple is one of the world's most successful tech companies, but did you know that it all started in a garage? Apple co-founders Steve Wozniack and Steve Jobs met when they were young and became friends when they realised that they had a shared passion for electronics. After working together on a project and proving to be a successful team, they had the idea to create a personal computer that could be used at home. In 1975, they set up shop in Jobs' parents' garage and began developing the first Apple prototype, named Apple I. To raise the $1,350 capital they needed to launch the company, Jobs sold his Volkswagen microbus and Wozniack sold his Hewlett-Packard calculator. Together, alongside third co-founder Ronald Wayne, they started selling the Apple I to hobbyists, which generated enough cash for them to improve and refine their design, before creating the Apple II in 1977. From its humble beginnings in that garage in California, Apple grew to become a tech giant that continues to innovate and inspire today.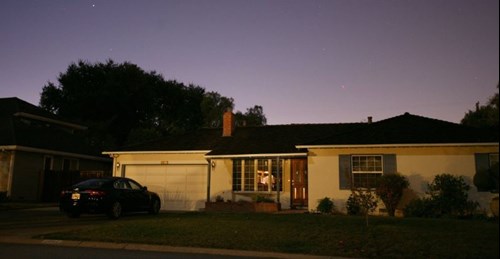 Image: businessinsider.com

Starbucks
The first Starbucks opened in Seattle back in 1971 after being founded by three former students of the University of San Francisco – Jerry Baldwin, Gordon Bowker and Zev Siegl. The menu back then was very different to the coffee and baked goods that are served now; the original Starbucks sold only the finest, fresh-roasted coffee beans, while the name, as Starbucks' site states, was inspired by 'the romance of the high seas and the seafaring tradition of the early coffee traders'. Eight years after it first opened its doors, Starbucks was bought by a savvy former employee, Howard Schultz, who had previously became captivated with Italian coffee bars and the leisurely, nurturing, communal experience that they offered. After Schultz decided to try and emulate that experience with Starbucks, the company started to sell tea, coffee and treats, and soon after, started to expand beyond the one Seattle store. Today Starbucks has over 15000 stores in 50 countries, proving that a strong vision, plenty of passion and a little re-direction can pay off!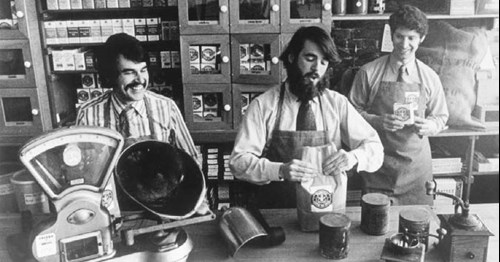 Image: emaze.com

McDonald's
McDonald's was founded in 1940 by two brothers in their 30's, Richard and Maurice McDonald. With big dreams of becoming millionaires by the age of 50, they opened a tiny drive-in restaurant in San Bernardino, California, where they served slow-cooked BBQ food. Eight years later, when they realised that a huge percentage of their sales came from burgers alone, they decided to introduce a new speedy service system, focusing on lowering prices and slimming their menu down to just nine items – hamburgers, cheeseburgers, soft drinks in three favours, milk, coffee, crisps (which were later replaced by fries) and pie. Thus, the concept of the fast food restaurant was born. Thanks to the change, the brothers very soon saw their profits double, leading them to open a handful of franchises in California and Arizona. In 1954, a milkshake mixer salesman named Ray Kroc became so impressed by the operation that he bought the rights to the brothers' restaurants across the country. In 1955, Kroc opened his own McDonald's in Illinois, before buying the entire company from the brothers in 1961 for $2.7 million.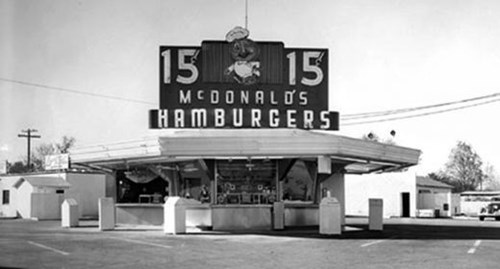 Image: huffingtonpost.com

Virgin
Richard Branson is the epitome of the self-made entrepreneur. At aged 16, he quit school to create a youth culture magazine called 'Student', hoping it would become the voice of young activists. Despite it being filled with articles and interviews from respected personalities, it never made any money (bar money made from advertising), causing Branson to look for a new venture to help support the magazine. In 1969 while Branson was living in the midst of the London music scene, he got the idea to start a mail-order record company. Though it was only a modest business at first, it made enough money for Branson to expand. He opened a discounted record store on Oxford Street and named it Virgin, due to the entire staff (the same staff who worked on his magazine) being dubbed as business virgins. From there his business grew, first into a successful record label (which went on to include bands such as Sex Pistols and the Rolling Stones) before expanding to include industries such as trains, mobile phones, banking, bridal wear, gyms and an airline, plus loads more. As Branson himself says, 'I did not set out to build a business empire. I set out to create something I enjoyed that would pay the bills.' As we know, Branson is now a billionaire, which is good going for someone who dropped out of school and pushed on despite inexperience and a lack of knowledge!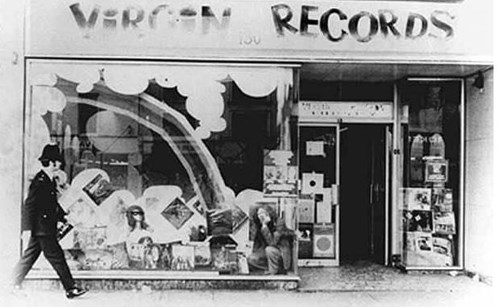 Image: telegraph.co.uk

Amazon
In 1994, a man named Jeff Bezos left his secure, six-figure, full-time job to pursue his idea of creating an online bookstore called Amazon. It was a risky move, but Bezos was convinced that the internet was the place to be, so he packed up his wife and dog and moved to Seattle to start his business. For the first year, Bezos worked from the garage of his rented house, where he would be able to store, package and ship books to customers. He spent that time learning how to source books and setting up an online system that would make it easy for customers to buy from his site. In 1995, Amazon was launched with more than 1 million books, calling itself 'Earth's Biggest Book Store'. Just four years after the first book was sold, Amazon became a vast online marketplace, expanding its offering to include toys, music, gadgets and more and making sales of more than $610 million with more than 3,000 employees and 13 million customers worldwide.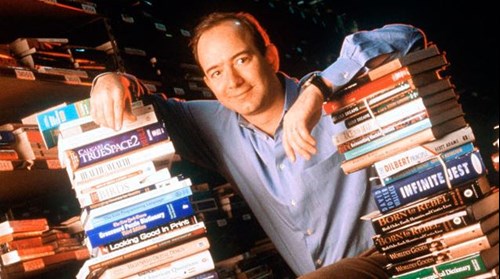 Image: Pinterest.com

Ben & Jerry's
Legendary ice cream moguls Ben Cohen and Jerry Greenfield began their business journey by taking a $5 course on ice cream making. After a $12,000 investment (with $4,000 of it borrowed) in 1978, they opened their first ice cream shop in an abandoned gas station in Burlington, Vermont. Their USP was their knack for creating fun new flavours such as 'Chunky Monkey' and 'Health Bar Crunch', and on the first anniversary of their opening, they hosted a Free Cone Day (free ice cream, all day long!), an in-store tradition they continue to this day. In 1980, when demand was skyrocketing, Ben and Jerry rented an old mill in Burlington and began packing their ice cream into pints in order to distribute it to grocery stores. In the decades that followed, Ben & Jerry's became a household name, well-liked for its unique flavours, light-hearted humour and commitment to source Fair Trade ingredients and support the Fair Trade movement, along with other social issues. Now, with more than 600 scoop shops in 35 countries and annual sales topping $500 million, Ben & Jerry's has become an iconic brand, which is pretty impressive to say it all started with a $5 ice cream making course!
Image: Pinterest.com

For anyone who's starting out small, this list is proof that you're in great company! Stay focused, work hard and keep reaching for success, the great thing about starting small is that there's always room to grow!