Sometimes, as we're looking through our twitter feed we come across work that stands out from the rest. This piece is one of them. By ordering multiple designs and using the heaviest A6 flyer stock we offer, Hanna – Director of The Collective, has created a wonderfully unique set of postcards that both showcase her business and promote her brand. These fantastic flyers feature at her pop-up shops and are sent out to customers with all online orders.
Hanna's company, The Collective is an online destination for affordable high quality jewellery and accessories; they bring together British designers and international labels that are not widely represented in the UK.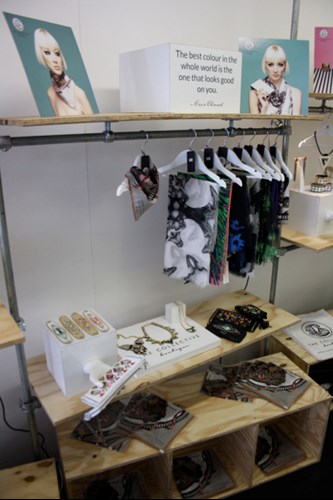 We asked Hanna how she got into the business, she said "I've loved fashion and jewellery from a young age and dreamed of setting up my own business. Whilst working in legal marketing and PR in London, I attended jewellery making evening classes and then worked for Jeremy Hoye and Union Jewellery in Brighton before setting up The Collective Boutique last year. We were first attracted to these postcards as they have a high fashion feel to them and include some great product imagery to showcase the range. The images she used are from a campaign shoot and she wanted to keep the pictures as simple as possible to let the products speak for themselves."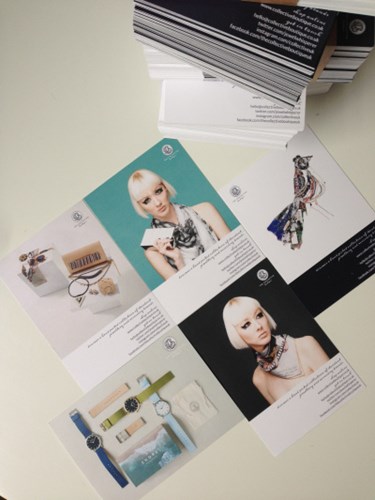 What Made You Choose instantprint?
"I discovered instantprint back in December 2013 and printed my first batch of postcards which I took to my first pop-up at Cowley Manor in Gloucestershire. Every order I've placed with you has always been delivered really quickly and the print quality and affordability means I always end up coming back to you!"
What a great design, showing off some beautiful products.