When a big event rolls into town, the brands who sponsor the event jump in with both feet to celebrate and enjoy the resultant rise in popularity. But for a few brands who have taken an extra bold step, the results can be even more striking.
From cross-promotional packaging to witty product renaming, here we present some examples of companies whose unique take on events and releases has paid off in spades.
Yorkshire Thé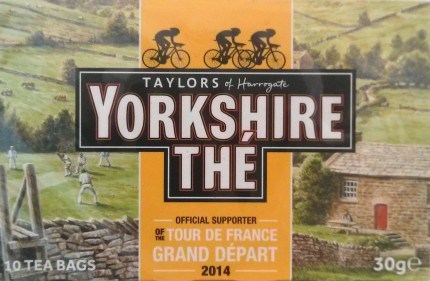 When the Tour de France came to Yorkshire for its Grand Départ and first two stages, the country went suitably cycle-crazy and allowed its home-grown brands to provide some local colour to proceedings.
None were more memorably executed than Yorkshire Tea, who for a limited time gave out samples of its rebranded Yorkshire Thé (French for 'tea') to eager hot beverage fans. As the website states, all good events need an Official Tea Partner!
Their #teaonletour social media campaign was another huge success, as fans who were pictured holding the specially rebranded box stood a chance of winning a year's supply of tea.
Yorkshire Tea is also usually a big social media hit on Yorkshire Day, 1st August. Most memorably in recent years, Yorkshire cricket ambassador and former England captain Michael Vaughan 'broke into' rivals Lancashire's Old Trafford cricket ground to create a Yorkshire-centric logo on their wicket.
Gillette's super-shavers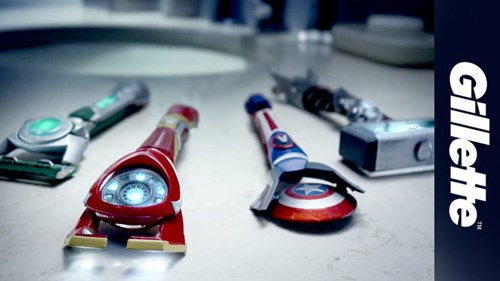 Ahead of the release of the new Marvel film Avengers: Age of Ultron, Gillette produced a series of designs for use in print and online advertising – topped off by an effects-filled TV ad – of a series of superhero-themed razors.
Each of the line of men's razors bears the colours and effects you'd associate with each of the male heroes in Marvel's Avengers line-up, including a green and furious Hulk shaver, and a futuristic design built upon Iron Man's repulsor cannons.
The TV ad humorously and somewhat exaggeratedly demonstrates the potential power of each, with one bouncing around the walls like Captain America's shield and another blowing a hole clean through the bathroom wall with the lightning provoked by Thor's hammer-like razor.
Gillette perfectly captures the attention of the young man's market with these exciting ads, but sadly the razors themselves don't really exist!
Who needs the Kwik-E-Mart?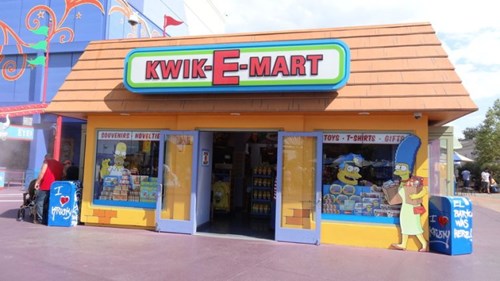 When the world's most successful animated programme finally got its big-screen debut, a brand-savvy chain of convenience stores decided to partner up with producers to rebrand 12 of its shops as one of the cartoon's most famous locations.
In the run-up to the release of The Simpsons Movie, 7-Eleven temporarily became the Kwik-E-Mart staffed by Simpsons regular Apu, with shop signage changed on and inside 12 North American locations to match the iconic cartoon storefronts.
The chain also sold a number of rebranded items like the Squishee drinks and Buzz Cola – although they stopped short of stocking Homer's favourite beverage Duff Beer.
The promotion ran for about a month and, according to The Hollywood Reporter, led to a 30% increase in profits for the real-life chain.