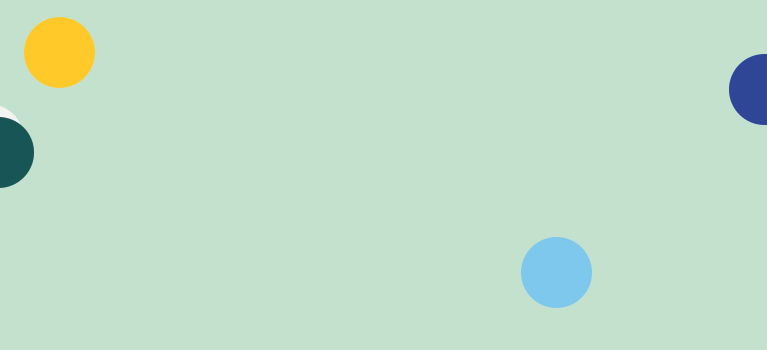 Brochure Printing
If you're looking to keep your customers informed and give them all the important information they might want, our brochure printing is just what you need. Whether you're a hotel looking for a luxury brochure to house your wedding day offer or a restaurant wanting to get a professional wine and drinks menu printed, instantprint has you covered no matter the industry you're in.
Impress your clients with a professional business brochure filled to the brim with your service offerings. Or perhaps you want to keep your employees informed of what's happening internally with a company brochure – full of updates, new products, company events and more! Browse through our extensive selection of brochures below.
Our Customer Reviews
Why Choose instantprint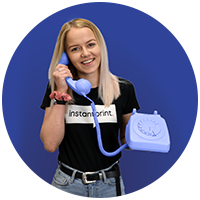 Friendly print experts on hand to help you at every step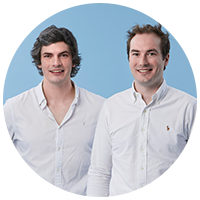 Everything you need to get your business running safely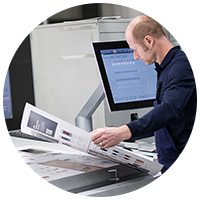 Quality paper, sustainably sourced from our carefully chosen suppliers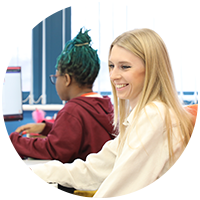 We check every piece of artwork that goes to print
How to Set Up Artwork for Print in Photoshop CC
Online Printing Design Setup Tutorial
Setting up your document is the first step in designing your own print materials, but it can be daunting if you've never done it before. How do you add bleed? What resolution should it be?
Not to fear, we've slowed the whole process down and taken it step-by-step to show best practice and answer your questions. In this video, we'll show you the best way to make a print-ready PDF with bleed using Adobe Photoshop CC, including how to add bleed, inserting images and exporting the document as a PDF so it's ready for print.
For more artwork and design help, check out our artwork guides.
How is a brochure made?
At instantprint, your brochure design goes on an incredible journey before your final printed version arrives looking fresh and shiny, ready for distributing to your employees or clients. Once you send us your file, our experienced Studio team check through and prepare your brochure design artwork for print against our unique 10-point check system. You can rest assured knowing we'll never send your design down to the Production team without checking it first.
Once your artwork is ready for print, we'll produce your brochures in our onsite facility using our impressive Heidelberg presses, Muller Martini booklet maker and Polar guillotines.
If you'd like a more in-depth look at how the process works, take a look at this video to see how we use the latest technology in our 100,000 sq ft production facility to ensure the best products possible are delivered to you.
How do I send my design off for brochure printing?
It's quick and easy to send your brand new business brochure design to us for printing. Simply select your delivery option and product requirements and click add to basket. Then, choose how you would like to supply your artwork – either upload a complete design or customise one of our free templates.
Looking to get your A4 brochure or A5 brochure printing in a hurry? We offer a fast turnaround on all our online printing services, including standard and express.
Which marketing brochure is best for my business?
The nature of your company and the industry you fall in will help guide which brochure is best suited to your business. For a wedding venue looking to get some event collateral printed, for example, you're going to want a professional-looking, perfectly-bound hotel brochure. This is a style that oozes luxury and will feel extremely high quality in your potential clients' hands.
Looking to get something printed for your employees and staff – perhaps a quarterly company update with information about how the business is performing, any new services or products you're offering and new starters? You may opt for something with a lower price as it'll only be circulated internally. Stapled business brochures are ideal for this and can be delivered in three working days!
What does 'pp' mean?
When you're choosing the number of pages in your brochure, you may see the term 'pp' – 20pp, for example. This is short for 'printed pages'. When you send your brochure design for print, you'll have to create artwork for both sides of every piece of paper.
A printed page is one side of the piece of paper. That means a 40pp booklet will actually only have 20 physical pieces of paper in it. Your front and back cover are included as part of this.
Why do brochure pages go up in fours?
Due to the way our booklet pages are bound together, page counts for printing are in multiples of four. After printing, the pages are folded and then bound together to create the book. The folding is what creates four pages – a front page, two middle pages and a back page. 
What can a brochure be used for?
There are tonnes of ways that you can use a brochure. You can use this printed marketing collateral to house relevant information with ease – no matter if you're a restaurant, retail store, hotel or corporate business.
You can even use them to post local information to people who live in your community, including adverts for local businesses such as window cleaners, handymen and more! With so many ways to use professional brochure printing, order yours from instantprint today.