Starting your own successful business, whether online, from home or as a brick and mortar store, is all about looking to the future and predicting what consumers are going to want from your business in the years to come.
2019 is just a blink away, making it the perfect time to start thinking of a brand new startup business idea. Considering key consumer events and trends from 2018, we've created a list of business opportunities that are sure to flourish in the new year.
1. Provide Environmentally Friendly Alternatives
Thanks to the BBC's Blue Planet II series, plastic waste is now a prominent issue in both the minds of the government and consumers.
This level of awareness has led to a huge increase in alternatives to plastic products: think bamboo toothbrushes and metal straws. The programme has helped trigger a shift in customers' perceptions of single-use plastic, with 70% saying they plan to change their behaviour in response to this.
(Source: Urban Outfitters)
As we witness the effect of our lives on the planet, this trend is only set to increase. Setting up a business selling or manufacturing environmentally-friendly alternatives to single-use plastic products would not only be beneficial for a startup entrepreneur, but also to the planet – it's a win-win situation!
You'll probably need some professionally printed recycled business cards to help you promote your new business.
2. Solve a Gen-Z Problem
By 2020, generation Z will command nearly 40% of all consumer shopping. Let that sink in for a minute. If you're planning to start a business in 2019, generation Z (those who were born in the mid-1990s) are a great market to target your brand towards.
The reason why businesses like Uber and Deliveroo have become so widely used in a short amount of time is their innovation and adaptability. They know that younger millennials and gen-Z very much have a 'there's an app for that' mentality.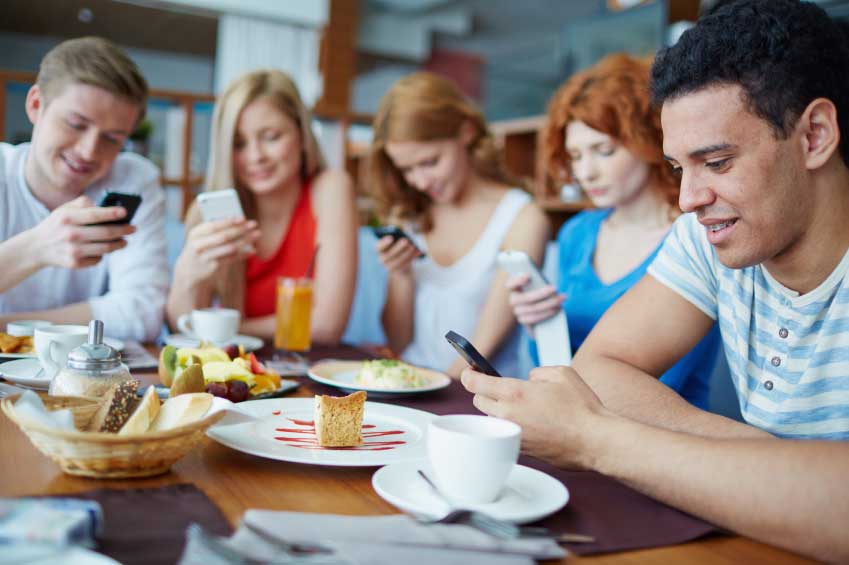 (Source: Workopolis)
These neo-digital natives reportedly only have an eight second attention span, but also spend over four hours per day online. The perfect startup business to appeal to gen-z? An app! Kill two birds with one stone and create an app that helps with concentration levels.
3. Sell Monthly Subscription Boxes
Don't you just love getting packages filled with treats through the door? Turns out, a lot of us do. 2018 saw a huge rise in monthly subscription boxes. As well as making great social media posts (which means free advertising for your business!) you can cater them to whoever you want.
Birchbox were one of the first subscription box businesses
(Source: Fashion Network)
Customers don't actually get a say in what comes in the box – it's a mystery. This 'curious content' creates the perfect curiosity gap and this trend is only set to grow. In a recent report, Royal Mail have forecast the UK's subscription box market to grow 72% to reach £1 billion by 2022!
Remember to include a leaflet in the subscription box to give customers a sneak peek at what kind of goodies could be up for grabs in the coming months.
4. Join the Wellness Market
From healthy snacking to organic beauty and body care, the wellness industry continues to grow into the new year. Products that were once considered luxuries – for example, avocados – are now part of everyday life. It's now estimated that the UK wellness and fitness industry will be worth £10.4 billion in 2020.
(Source: Pinterest)
Combine this with the fact that we now spend an entire day every week online, and there are plenty of business opportunities to get your teeth sunk into. You could run an online personal trainer service, an online slimming club or even sell personalised wellness candles where customers can create their own scent blend!
5. Create Personalised Gifts
There are lots of reasons why personalised gifts will always be popular:
• They're creative and unique
• They're easy to tailor to an individual
• They show you've put thought into the gift
If you're particularly crafty, 2019 is the perfect time to get into the personalised gift market. By 2021, the number of worldwide social network users is set to reach over 3 billion. This means there's huge potential for reaching out to customers globally through social media marketing.
(Source: Next)
If your new year's resolution is to become a freelancer and create personalised gifts, try selling on online marketplaces like eBay and Etsy and also expanding your online presence through social media for maximum impact.
If you're a designer, you can easily print your designs onto different mediums now to sell on to your customers. Mugs are a great option, as well as t-shirts, coasters, and tote bags.
Whatever business you decide to start up in 2019, make sure you're stocked up on all your print promotional tools, like business cards and flyers. From starting up to hiring your first employee, we're here to help your business flourish all the way. Keep an eye on our Think Big blog for our latest marketing top tips and advice.