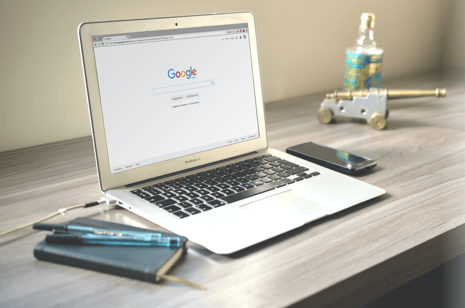 Are you tired of working a day job? Tired of working for someone else and wanting to just quit everything to follow your dreams of starting your own business but have no idea about where to begin or how to acquire customers without having to spend money? Then I'm here to help you!
In this article, I'm going to tell you a few ways in which you can acquire leads for your business - for free - no matter what your industry!

How to generate leads for free
Whether you're just starting out or have been in the business world for a bit, business owners are always looking for ways to expand their business and one way of achieving that is by generating new customers who will help expand their company by bringing in new sales. Expanding your business by acquiring new customers could be difficult especially in times of coronavirus however, don't let the pandemic stop you!

Why should you have a clearly defined target audience?
Business owners that do not have a clearly defined target audience will always be one step behind their competition because, without a clearly defined target audience, you'll be spending your available resources on marketing to people that have no interest in buying your product.
For example, if you owned a budgeted clothing store for little girls then your target audience is going to be the caregivers of those children. It's important to do thorough background research on your target audience and get to know what they're looking for, their geographical location, their socio-economic status and where they're looking to buy from.
In continuation from the previous example, if the caregivers' primary mode of searching for clothes is through Instagram, then spend more money on Instagram advertisements and less on other forms of paid digital advertising.
Once you have your target audience in place, here are a few ways in which you can generate leads online for free.
1. Improve your local SEO search
To build a good online presence you need to have consistency and accuracy across all your websites which includes your correct business name, address, contact information, relevant photos and websites and blogs along with social media handles. Keeping uniformity across all your platforms will help in creating a unique brand image for your company. To learn more check out this article on how to start a blog. You can choose a simple existing template or a custom one with the help of a web designer and a graphic designer either by hiring them full time, resourcing these services from an online agency or hiring freelancers. When building a website, don't overcomplicate things, make the navigation as easy, direct and convenient as possible. You may not realise it, but the ease of use along with accuracy and consistency is very important in a business and in generating traffic, and therefore revenue.
2. Generating leads through Google My Business
Google My Business is a free app provided to businesses by Google where you can engage and reach your local target market with the help of Maps and Google Search to give you greater visibility. This can influence your local SEO greatly if the information you've provided is accurate. Like anything organic and free, the results which you get from these may take time and businesses must remember these key points:
Reviews - Anyone can leave positive or negative feedback, comments and reviews about your business which you can manage from their dashboard.
Google post - You can use Google posts to highlight any upcoming events, updates, and offers from your business.
Visibility - Staying consistent across all platforms will help grow your business as many listings use Google's data to feed their listings.
Insights - Google will give you analysed data about how a business was found, its location and what information your end-user sees.

3. Email marketing and LinkedIn
One of the top digital marketing strategies that are most effective for businesses in the UK is email marketing followed by LinkedIn. Email marketing is considered to be a reliable source of income that gives you a reliable CRM or Customer Relationship Management which is yours unlike that of social media platforms whose CRM belongs to a platform. If a customer has given you their email ID on a form and ticked that they're happy to receive updates and marketing messages from you, they're giving you the permission to email them. Send your customers a thank you after they've just purchased something from you. Notifying them of upcoming sales and discounts, new products/services is a great way to great brand recall.
While many of these emails may go unchecked and unanswered, there will be others who've checked your email and may have responded to it or forwarded it to their groups. Sometimes a brand may get over excited and send many emails to their customers which could end up causing more harm than good. Customers don't like being bombarded with 1000 emails in a day so be careful of how you portray your brand through your emails – instead, try sending an email once or twice a week.
4. Not all leads are useful
When it comes to collecting leads for your business, you'll notice that there are mainly two types of customers or leads. It's been observed that those who have a stronger prospect have the financial means to buy into a genuine desire or need to buy a product/service along with a keen interest in learning about them. There are several ways in which you can differentiate between genuine leads and those who are as follows:
Phone verification - Call your point of contact, talk to them and get to know about their interest in your product. Ask them how they'd like to know about your company. Asking them these questions will help you determine whether they're actual leads or misguided leads.
For criteria - We've spoken about talking to the customers via phone but we haven't spoken about how long it takes and why. When a customer visits your website get them to first fill a form that has their contact details such as name, phone number, email address etc. this is the quickest way of collecting the data of your customers.
In Conclusion
The way we look at the digital space has changed tremendously in the last year. Technology was how we stayed connected with the world and businesses were forced to get online. Generating leads is super important for the generation of sales and for the healthy growth of your business and there are many ways in which you can achieve that for free and paid form through a lead generation company. The ones that are free may take time to work effectively but will ultimately help in the longer run.