Over the last decade, the UK franchise sector has grown by 50% - and it's not a huge surprise by any means. Think about it: any aspiring entrepreneur can benefit from a proven business system that has already tested the waters in the market. No wonder a new franchisee gets set up every 8 minutes!
As a franchisee business owner, you only have to replicate the sales, operations, and customer service models that your parent company has decided on.
You do not have to build any process from scratch, and you know you will have all the support you need in case you get stuck somewhere. That also includes ensuring brand consistency.
The importance of brand consistency in the franchise model
Simply defined, brand consistency means that your target audience is constantly exposed to the core messaging, visual elements, and other branding parameters (colours, fonts, tone of voice) of a company, which help solidify brand recognition.
When you own a famous brand franchisee, say, McDonald's, it is necessary that you follow the same branding guidelines, along with the parent company's modus operandi, to avoid standing out from other McD franchisees.
Imagine using blue and green in your business logo and not the usual yellow and red colours in the McDonald's logo — that would look odd, right? Or using cuss words in the ad copies. That is a bit much for a family-friendly business.
The core business values need to be retained and promoted appropriately. Here are four benefits franchisees like yours avail on maintaining brand consistency: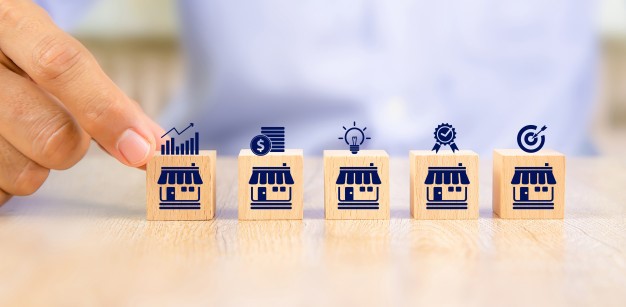 1. It outlines what your business is and how it works.
The main aim of branding is to tell your target audience what your offerings are and how they would benefit from them. For example, a soft drink brand such as Pepsi appeals more to teenagers and young adults.
Hence, Pepsi's branding, including visual elements and marketing voice, reflects vigour and youthfulness. Memorable brands have a set of characteristics that are designed to tell customers what they are getting.
For franchisees, the groundwork is already laid down by the parent company. The brand comes across to be bold and creative or warm and empathetic or simply trustworthy. Whatever the case — branding gives a taste of what your franchisee business does.
2. Your reputation becomes stronger.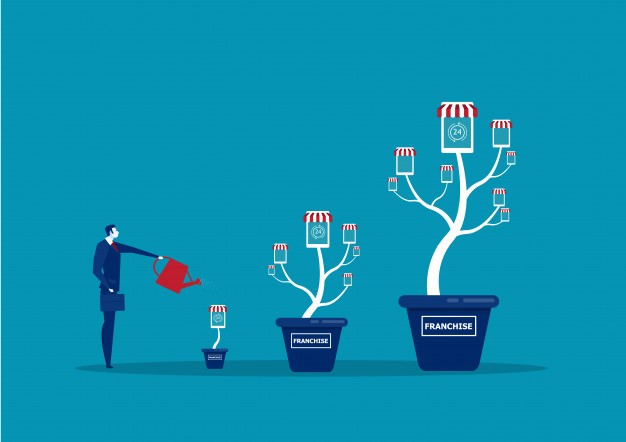 When it is clear what you do, it becomes easier for your existing customers to refer you to their friends and family.
You cannot progress unless your business has proved its worth and your customer base has begun to relate your visual branding with those results. But when it does, you must ensure you always meet those standards in every business aspect.
Remember, it takes years to build a reputation and only five minutes to ruin it. Everything about your franchisee business needs to be consistent.
This includes the customer service you provide, how you onboard new customers, the type of marketing you do, and the kind of banners you want to paste on your building windows.

3. It differentiates you from competitors.
Research shows 19% of small businesses fall behind in their progress because their competitors outperform them. In fact, they have to work harder on their marketing and ensure they deliver what they promise. Replicating a proven business idea definitely helps you get a jumpstart.
The parent company's successful marketing strategies show what works, what does not, and where the franchise's offerings can be illustrated to full effect. Small changes can make a huge difference when it comes to who customers select for a similar service.
Believe it or not, 26% of companies have brand guidelines that their employees can find with ease, and a signature colour can boost recognition by 80%.
Moreover, your staff needs to be able to do their job properly and customers must find you more impressive than your competitors. If you ignore the franchise brand, you will find it harder to set yourself apart from your competitors.
4. It gives you more opportunities.
The "franchisee" business is localised. One consumer may refer you to their friend, who may refer to their neighbour, and so on. Since they are familiar with your brand and see you as a trusted face in the community, the next person is bound to give your business a chance.
The important thing is that your brand should live up to the marketing message and provide quality services that speak for themselves. This is how a franchise brand can spread: by living up to customer expectations with the same formula previously worked.
And if a franchise comes up for resale or there is scope to expand into new regions, the franchisor can fill the vacant plan in no time. The brand's value does not fade away. Since the marketing is so strong, your franchisee business would know what to do to maintain branding and stay in their lane.
How franchise brands can manage franchisees for brand consistency
If you are on the other side of the coin and actually own a string of franchisees, there are a couple of things that you can to ensure your branding does not get hampered at all:
1. Provide relevant training to your franchisees
Your franchisees should be well briefed and competent enough to market your franchise brand. Their staff may have a different experience and or know another industry niche. But you can provide them with relevant training on marketing best practices, so the foundation remains strong and they have all the support they need from you to get started.
2. Give them the flexibility to "think"
Do not be overprotective and give your franchisees some freedom to execute their ideas to grow their business. This does not mean they move away from your parent company's modus operandi. Be in control of your brand.
However, at the same time, give your franchisees enough flexibility to create marketing materials according to their needs. Please give them the required tools to create their advertising campaigns that align with the company's identity and message.
Setting a printshop software solution, for instance, can help you with this to a great extent.
3. Share pre-approved, brand-compliant marketing materials
It makes it easy for franchisees if you provide them with brand-compliant marketing materials. They will never have to waste time and effort in designing collaterals on their own. You can share print-ready and easily customizable templates with them which they can further edit for their marketing campaigns and internal communication.

Summing it up
There is always so much to consider to build and maintain a solid franchise brand. That is why a franchisee will always ask that you live up to its standards. Please keep in mind that:
Your customer should have an idea of what they are buying before they buy. This can be achieved through digital marketing.
Marketing strategies must define your franchise's USPs — that help you beat your competitors.
When you join a franchise, you inherit a reputation. This cannot be achieved by small businesses quickly and gives you a chance to start earning quickly.
Taking brand consistency is essential if you want to grow as a franchisee and keep your parent company happy.