Teardrop Flag Printing
For a showstopping flag that's guaranteed to make your promotions look awesome, choose a teardrop flag from instantprint! Our teardrop flags are printed on a durable 115gsm Aeromesh for quality advertising that lasts in all weather. These custom flags are a handy marketing tool for your showrooms, shop fronts, races and events to make sure customers and attendees can see your message or branding. Your flag comes with a full fibre flag pole and a useful carry case, making it easy to transport and assemble. You can also choose from three different bases, eco spike for grass, 20L and our strongest base, the 30L tyre base.
Shop by Teardrop Flags Type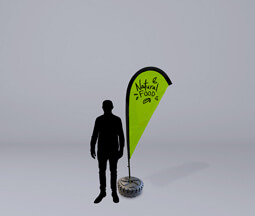 Durable 115gsm Aeromesh
Assembled size of 2.2m
A range of bases to choose from
Ideal for grabbing attention in your showroom
Delivered within three working days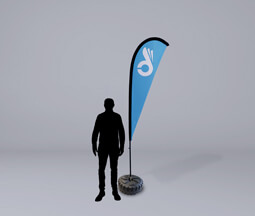 Waterproof and flexible material
Assembled height of 3m
Tall, personalised teardrop shape flag printing
Great for sports and music events
Delivered within three working days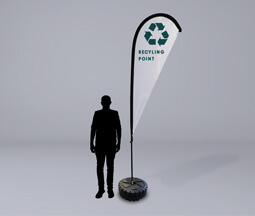 Sturdy Aeromesh in a teardrop shape
Assembled height of 3.2m
Large custom flag printing with the base
Free carry case included
Delivered within three working days
Our Flag Customer Reviews
Why Choose instantprint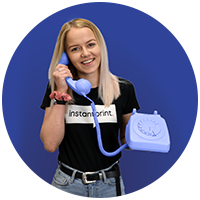 Friendly print experts on hand to help you at every step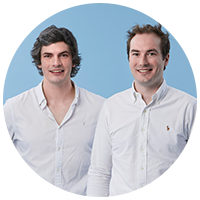 Everything you need to get your business running safely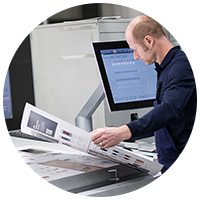 Quality paper, sustainably sourced from our carefully chosen suppliers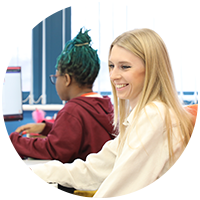 We check every piece of artwork that goes to print
Flag Assembly Tutorial
How to Properly Put Up a Promotional Flag
Your flag has arrived and is ready to assemble, but just how do you do that? Which part fits where? What's the best way to fill the base? Don't worry – we've got all your top questions answered!
This tutorial will show you exactly how to properly put up a flag, including inserting the poles and filling up the flag base. These instructions have been written to make flag set up as quick and easy as possible. Whether you choose a feather flag or teardrop flat, all of our options work in the same way, meaning these instructions are representative of all.