Whoever said you had to stick to traditions? When it comes to your wedding, you should do it your way, from the ceremony and celebrations, right down to your Order of Service booklets.
To help give you an idea of how an Order of Service can be tailored to you and your wedding, we've put together some fun examples that guests would never forget…
Family Ties
Got kids? Nieces or nephews? Ask them to draw you a picture of how they imagine your wedding and use it for the cover of your Order of Service. Not only would this be adorable, but it's a great way to make your Order of Service completely unique to you and your family!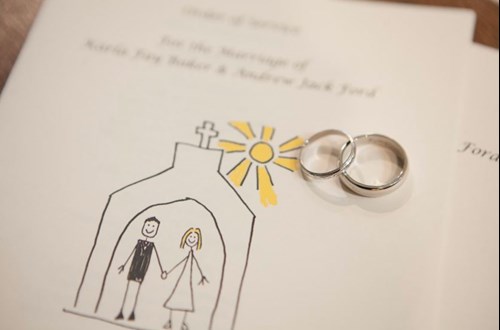 Image: pinterest.com
Pen It
What's more personal than a handwritten Order of Service? It's fun, it's charming and it's budget friendly as it would save on any design costs! This one's particularly good if either you or your partner is arty, or if your handwriting is notably distinctive.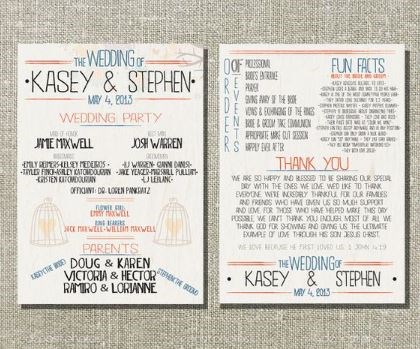 Image: etsy.com
High Flyers
For those who love to travel, or are planning a big, adventurous honeymoon, why not encompass a travel theme into your Order of Service design? You could turn it into a passport and perhaps even get your guests to stamp each stage of the day as they come to it! Not only would this be a fun way to keep your guests engaged, but it would make your Order of Service the perfect keepsake for guests to take home.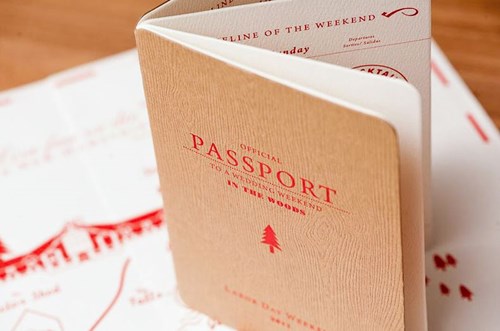 Image: ohsobeautifulpaper.com
Image: ohsobeautifulpaper.com
Wed-Fest
Are you and your betrothed big festival fans? Give your Order of Service booklets a festival guide twist and pop them on lanyards for guests to keep handy! (Mud and wellies are optional!)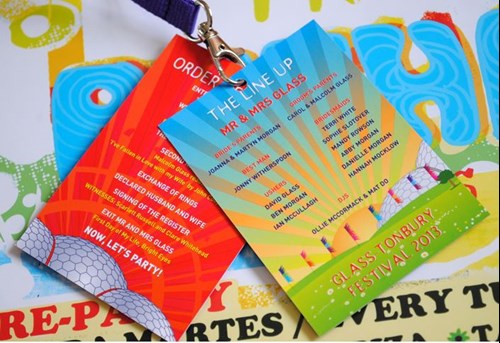 Image: pinterest.com
Image: pinterest.com

A Novel Approach
Book lover? Why not dress your Order of Service as a novel? The events of the day could be listed as chapters, and you could even indulge your guests in a short and sweet prose of how you and your other half met!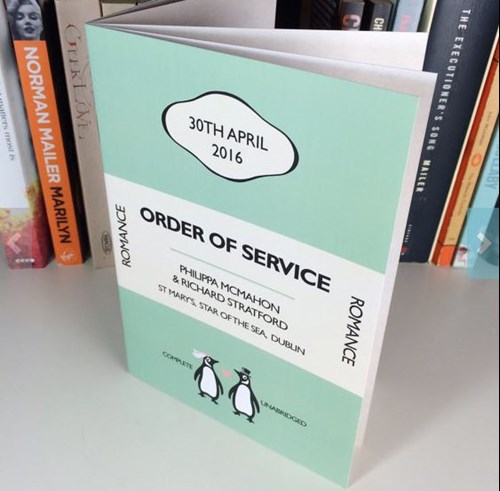 Image: etsy.com
Laid-Back Vibes
If you're not one for lengthy details or regimented planning, there's nothing stopping you from keeping your Order of Service super relaxed! As long as your guests have a rough idea of what to expect (e.g. when you get married, when the party starts), then the rest of the day is entirely free for surprises and spontaneous fun!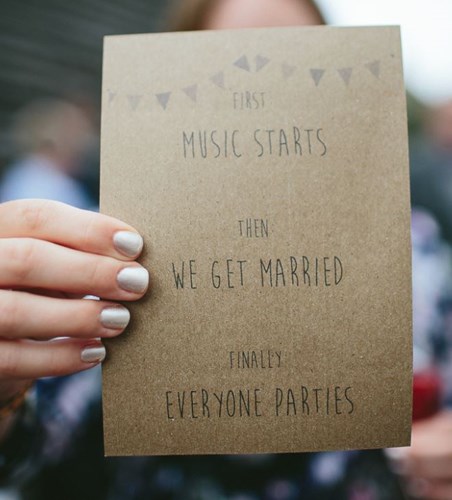 Image: whimsicalwonderlandweddings.com
Hit the Slopes
If winter sports are your jam, you could give your guests a taste of the slopes with a ski-themed Order of Service! It may not be traditional, but it's certainly cool!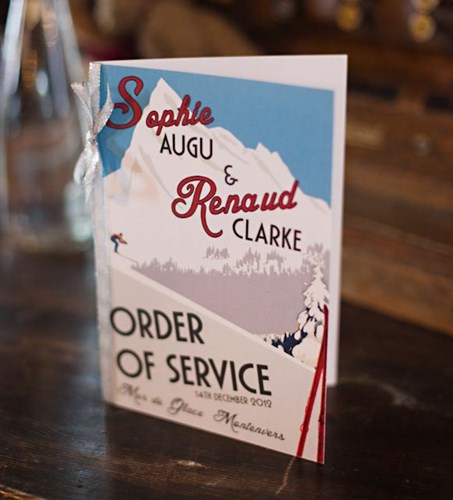 Image: rockmywedding.co.uk
Go Outdoors
Are you the outdoorsy type? Get adventurous with your Order of Service with camp icons, earthy tones and a recreational map of the day's events!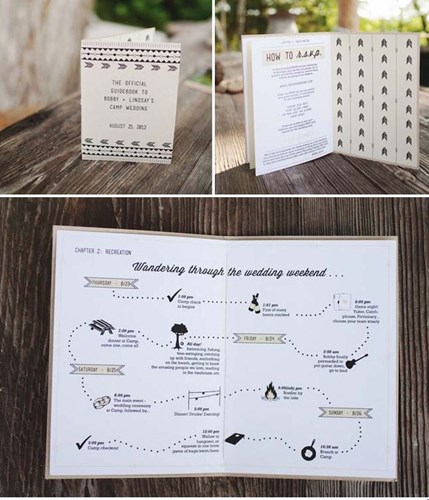 Image: greenweddingshoes.com
Image: minted.com

Mischief Managed
A Harry Potter themed wedding is the stuff of dreams! And what better to share the details of your big day with all the witches, wizards and muggles in attendance than an Order of Service that's disguised as a copy of The Daily Prophet!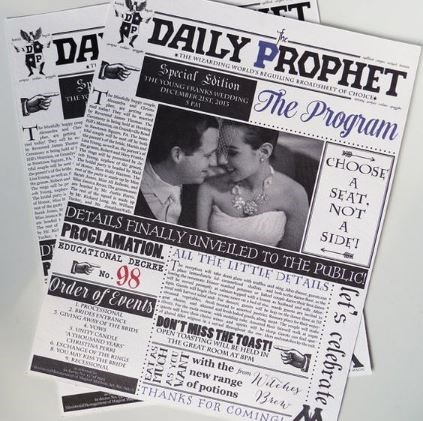 Image: etsy.com
Whether it's a favourite hobby, a personalised design or a passion that you and your other half share; when you want to make your wedding Order of Service represent you, the options are endless. So throw that rule book out the window and go with a design or style that works especially for YOU!