You might not realise it, but print plays a huge role at Christmas. We send greetings cards to our loved ones, we use paper to wrap our gifts, we use stickers to label our presents… the list goes on. As print is so versatile, it can also be a key component for when you're planning a DIY Christmas, as the likes of posters, business cards, postcards and booklets can easily be crafted into unique decorations or memorable handmade gifts that you can put together in no time!
To help give you an idea of how you can use print at Christmas, we've put together a few cracking examples that are sure to leave you inspired…
Set for Success
If you're hosting Christmas dinner this year, no table is complete without festive place settings! To make them yourself, all you need is a set of standard business cards with a design that compliments the table décor. To display them, you can be as creative as you like. Try using bottle corks or Christmassy props to hold them or simply lay them out nicely on each plate with a fancy napkin and a sprig of mistletoe!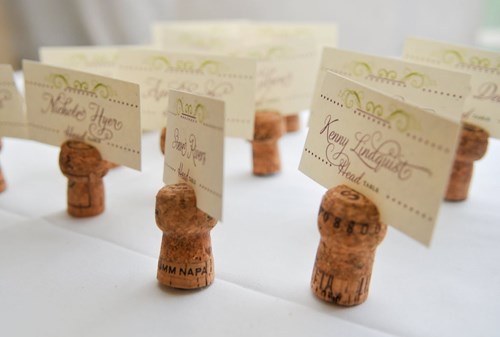 Image: pinterest.com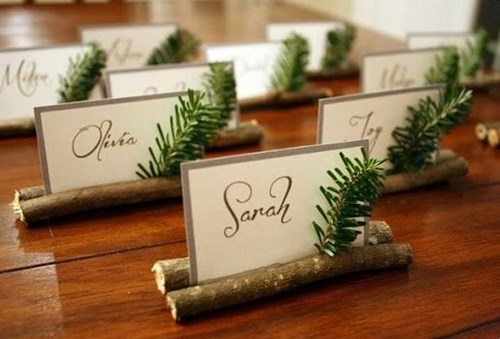 Image: pinterest.com
The Writing's on the Wall
If you're looking for something unique to gift a loved one, why not try your hand at designing a calendar and printing it on an A3 poster to hang on the wall? A calendar is always handy to have and can look great hung in the kitchen or in an office. Plus, with the whole year on one page, you'll never forget to turn it to the next month!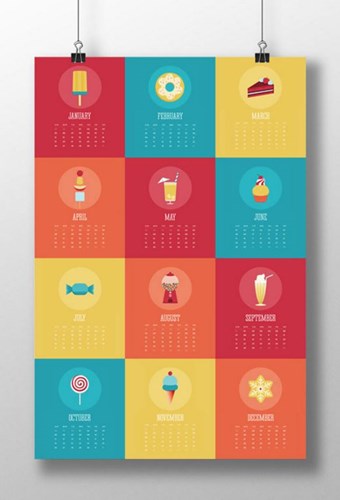 Image: creativebloq.com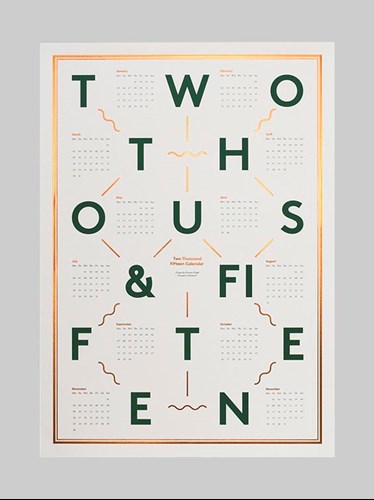 Image: pinterest.com
For those who are obsessed with all things Christmas, you could even create a fun countdown to Christmas poster for next year. Who doesn't love the excitement of waking up every morning in December and seeing how many days are left until Santa arrives (just us?!)!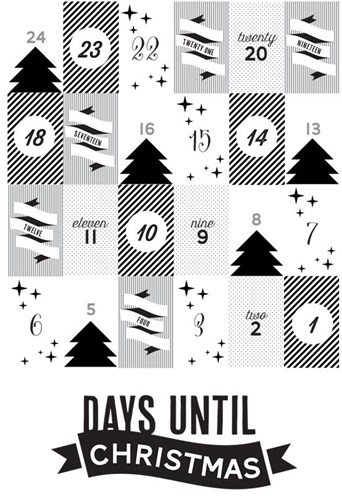 Image: pinterest.com
Wrap and Roll
To wow your friends and make your presents really special this year, how about creating your own wrapping paper? With just two or three A0 posters printed with your own design, you'll have more than enough paper to wrap your gifts. To top it off, add festive accessories such as bows, candy canes, bells and foliage; the perfect additions to your wrapping.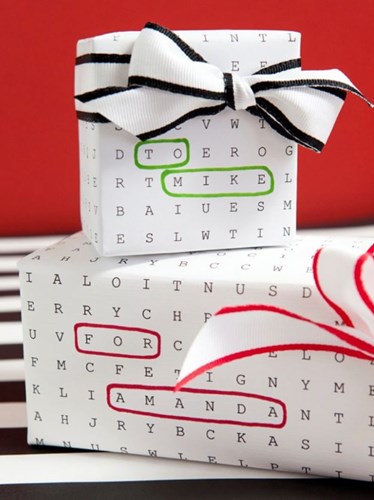 Image: pinterest.com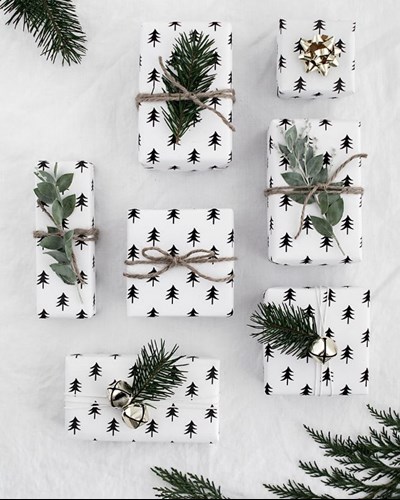 Image: homeyohmy.com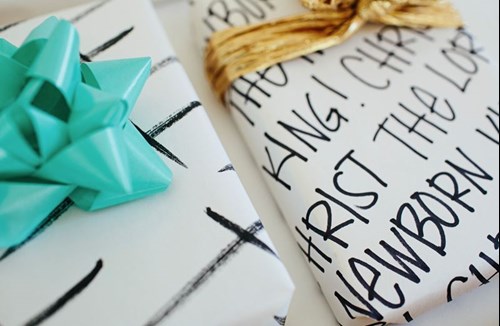 Image: shopwalkinlove.com
Label Mate
While we're on the subject of wrapping, business cards are ideal for when you want to make your own gift tags! No matter whether you use standard sized, square or mini for your design, business cards are both sturdy and effective, and if you opt for an uncoated stock, you can easily write on them. All you need to finish them off is a hole punch and some string then you're away!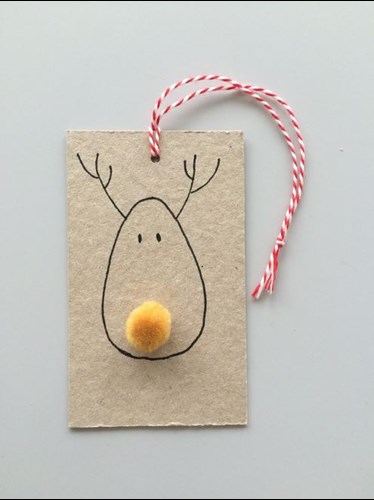 Image: babyccinokids.com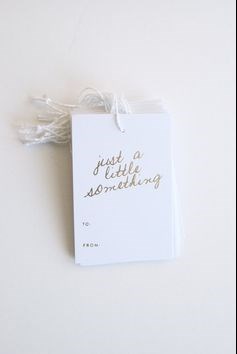 Image: etsy.com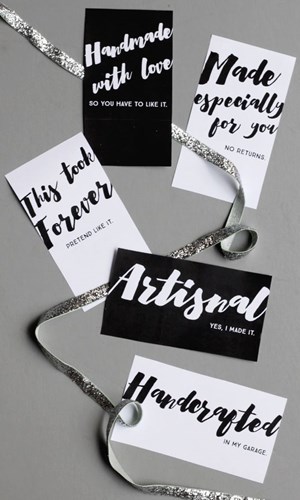 Image: smallfriendly.com
Do It Yourself(ie)
Christmas is the time of year for fun and games, so why not create something that all your friends and family can enjoy on the day? Selfie props can be made from business cards, postcards or even stickers. Pop some fun sayings on mini business cards or put Santa's beard or Rudolph's nose on a postcard so you can hold it up to your face. Once your products are printed, tape a stick to the back and get snapping!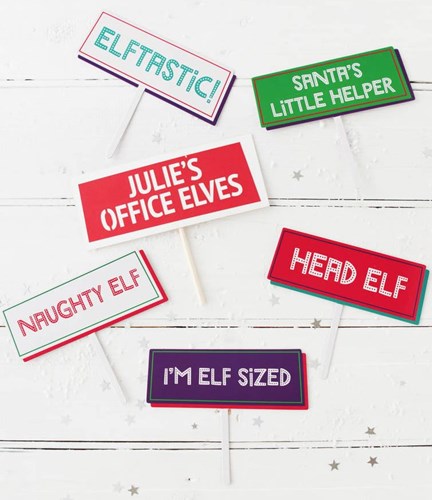 Image: pinterest.com
Cook Up a Storm
Are you well known for your tasty creations? Do you have a family recipe that your best friend loves? Give the gift of culinary knowledge this Christmas in the form of a homemade cook book or recipe card! Not only would this allow you to get creative with design (and cooking!), but it's also a touching and thoughtful gift that's bound to be treasured.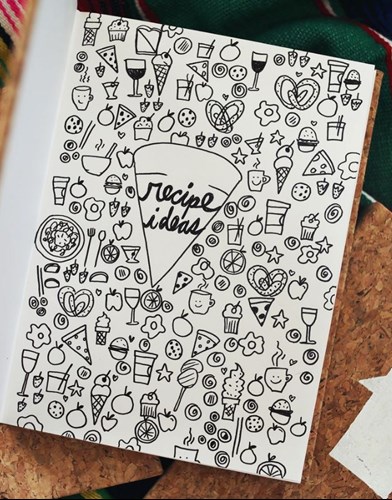 Image: abeautifulmess.com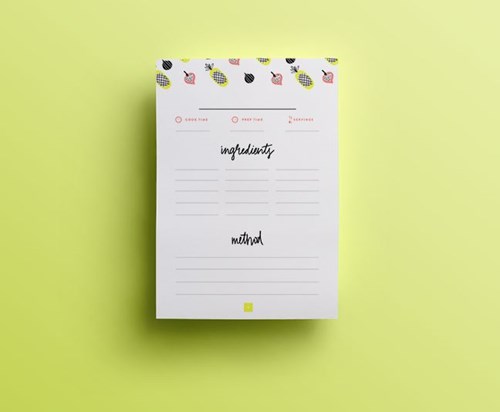 Image: pinterest.com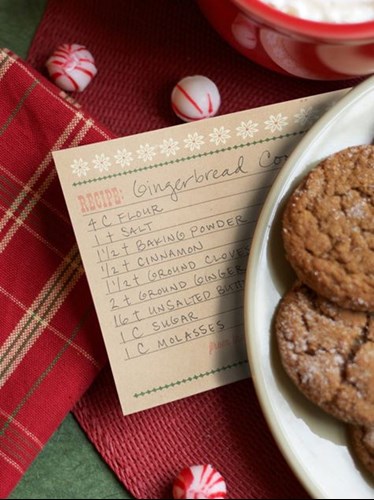 Image: homecookingmemories.com
Picture Perfect
Don't have a Polaroid camera but love the style of photograph they create? No problem! Send your loved ones replica Polaroid's using a cherished photo printed on a postcard. What's great about using postcards for this is that you could add your own special message on the back, taking the photo-memoir idea that Polaroid's are known for one step further.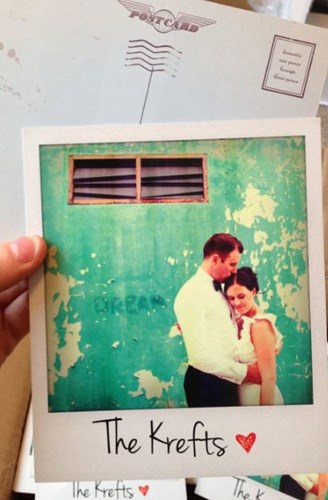 Image: etsy.com
Similarly, you could use the idea above but turn your photos into Christmas tree decorations, like the cute example below!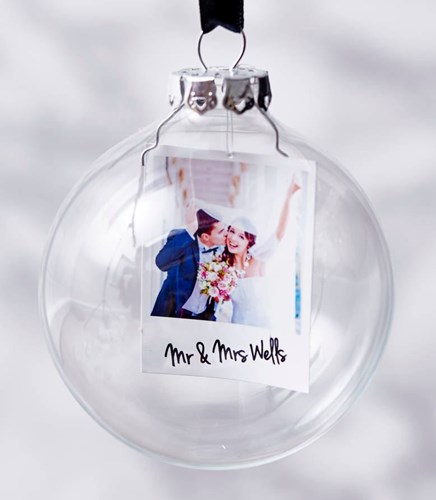 Image: pinterest.com
Dear Santa…
Got children in the family? Upgrade their letters to Santa by designing fun letterheads addressed to the North Pole! You could even have Santa write back with a letterhead stamped from the man himself! It couldn't be easier to create your templates and the kids are bound to love them!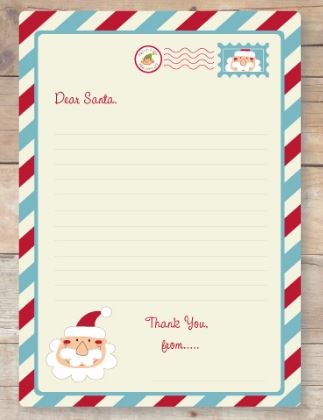 Image: hellowonderful.com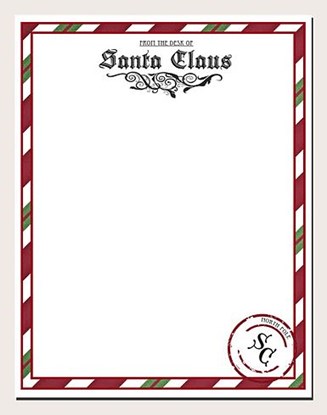 Image: pinterest.com
Ready to get your craft on? Homemade touches can make Christmas extra special, so whether you design your own wrapping paper, create a personalised recipe book or try your hand at DIY Christmas decorations, it's sure to go down a festive treat!