Posters provide an unrivalled opportunity for small businesses to get creative and make an impact that will not only impress people, but draw in their custom as well as their eyes! These businesses are absolutely nailing it with their poster designs, exploring different ways to get their message across whilst retaining a unique and memorable effect...
1) Snickers
The latest Snickers campaign is a testosterone-fuelled success, driving the hungry to eat their chocolate and get some nuts (as we all know that 'you're not you when you're hungry')! This poster caters to their powerful branding by using Snickers bars to represent the glove of an Ice Hockey player, contrasted against the misty and dramatic background.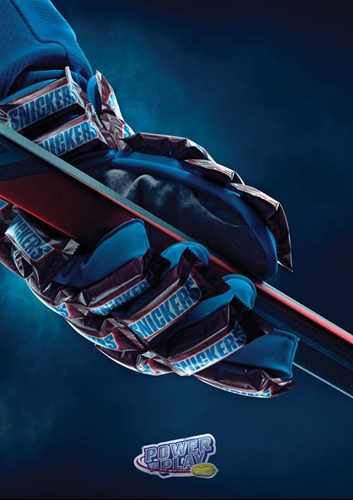 Graphic Design Junction
2) Mini
Mini manages to cram a huge amount of messaging into this poster without risking image overload. The car demands attention as the blue vehicle pops from a dark backdrop, photographed from below to create a proud, dominating stature (which doesn't shy away from the irony that it is advertising a Mini)! The clever pun serves as a clear header, so even from a distance it's clear that the poster is advertising rented cars. As you look closer, more details of the offer appear, polishing off what overall is a memorable poster design.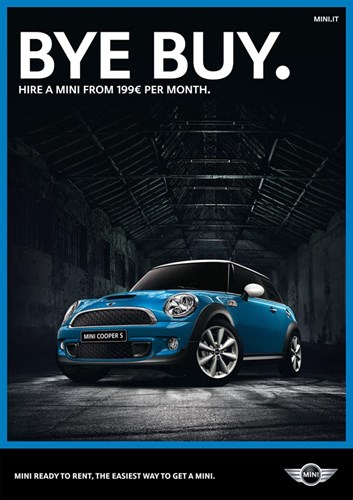 Graphic Design Junction
3) Tesco
To celebrate the re-launch of Vinyl in its stores, Tesco commissioned a series of clever posters which play upon the supermarket's traditional advertising using classic vinyl covers from iconic bands. This poster echoes Andy Warhol's image for The Velvet Underground from 1967, all the while adhering to Tesco's grocery offering.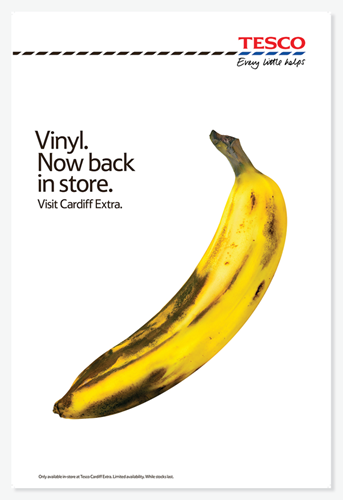 Itsnicethat
4) Philips
This adorable poster is a fun way to promote the remarkably quiet hairdryer from Philips. The ominous ghoul from the baby's dream is being silently blown away by the power of the hairdryer, which works so soundlessly the baby sleeps peacefully through!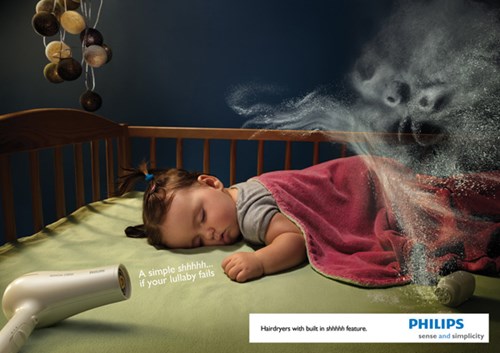 Ads Of The World
5) Innocent
It was only matter of time before the UK's favourite smoothie company created this poster. Subverting the 'Innocent' brand into a devilishly delicious drink is a cute way to promote the company. The simple white background keeps the poster on-brand, and shows how little twists can create a powerful poster design.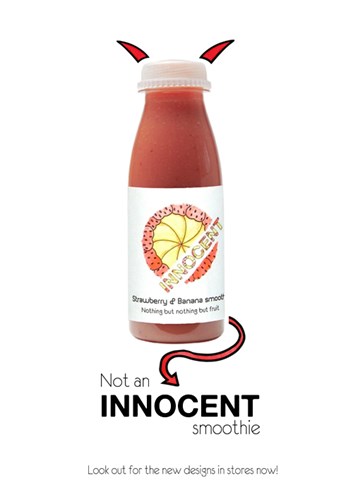 Deviantart
6) Discover San Francisco
To promote tourism in San Francisco, Gee + Chung Design created this awesome homage to the city, utilising the famous landmarks to spell out its name. The solid orange is used to initially pull you in, whilst on closer inspection the intricate design reveals amazing illustration to showcase the city. It certainly makes you want to hop on a place across the Atlantic!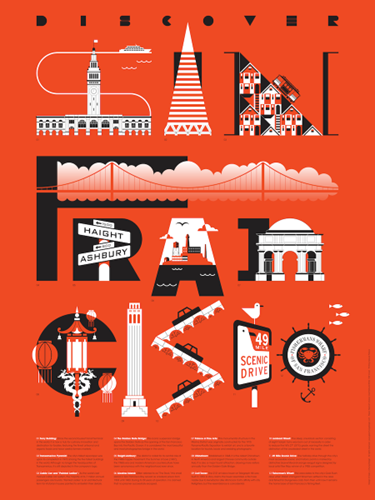 Printmag
7) Starbucks
This brand awareness poster incorporates everything that the business aspires to be. The simple takeaway cup of black coffee represents its core competency at its most basic level, while the rustic, warm browns of the background evoke the calming experience of enjoying a hot coffee. The headline is simple and funny; suggesting Startbucks is the only place to get a good cup of coffee.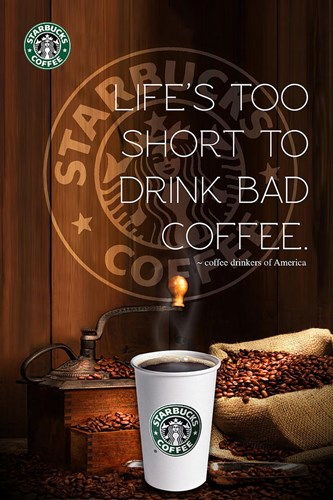 FIneartamerica
8) Sundance Festival
Legendary Sundance Film Festival in Utah created a series of posters to stir up excitement for this year's event. Using only the name of the festival, the dates and artistic rays of sun spread across the page, each poster uses only three block colours, one for the background, another for the 'sun rays' and another for the text. The minimalism proves that less can be more when causing a scene.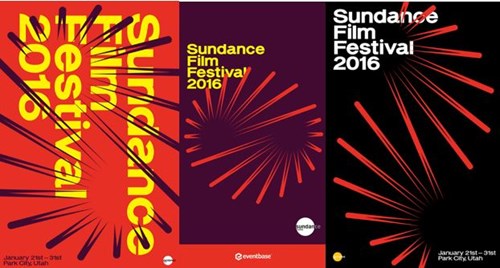 store.sundance
9) Uber France
Across the channel, Uber are rustling up a storm with their latest poster designs, which feature friends from all walks of life having a blast inside their cab. The campaign appeals to those from all ages, races and genders, projecting the message that Uber is universal and fundamentally for everyone.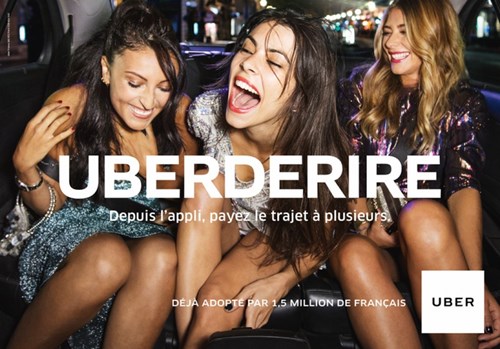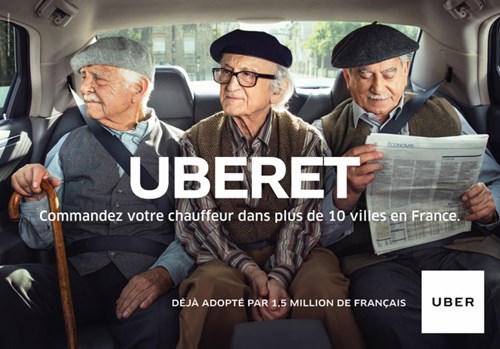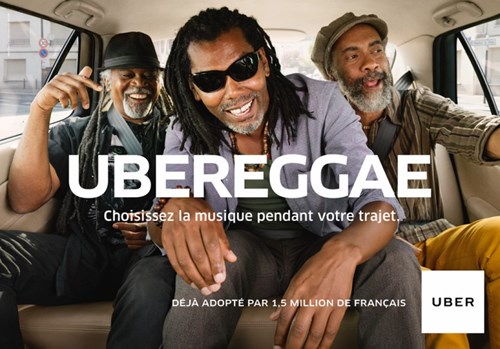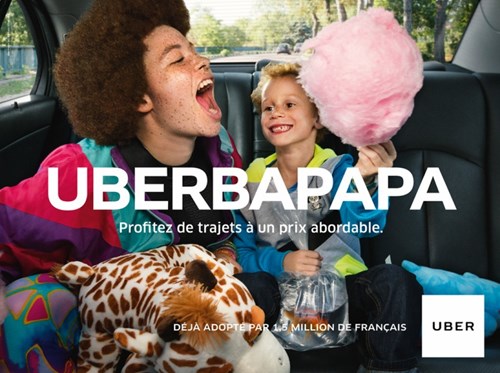 Adforum
Feeling inspired by these brands who are bossing their poster performance? Check out our range of free poster design templates to give you a helping hand when promoting your business.